Trusted Architecture Business Advice, Architectural Practice Tips, Design studio guide
3 top tips for starting your own architecture business
16 Oct 2019
target="_blank"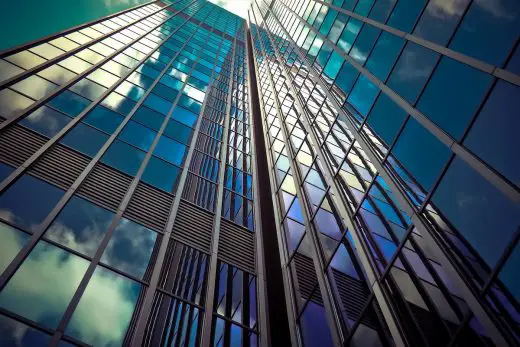 Architecture Practice Set Up Guide
Starting your own business is a tricky endeavour—but British entrepreneurs won't be stopped.
According to statistics, 660,000 new companies are registered in the UK every year, which is the equivalent of 70 new businesses being formed every 60 minutes. It's an astonishing figure, although there's some bad news behind the good.
Reports show that around 60 per cent of those new businesses will crash and burn within the first three years and some 20 per cent will shut up shop within 12 months.
There are many reasons behind these failures, of course, but the cycle of innovation and risk-taking should not prevent you, the budding architectural startup, from getting your own business idea off the ground. A company formation process is 100% online without the need for any paperwork or signatures.
But how?
We're sharing three top tips for starting your own architecture business. This isn't an exhaustive list, nor is it intended to be prescriptive, but this should give you plenty of food for thought when starting out on your own dime.
Take a step back
It may sound incongruous when all you want to do is to take a few leaps forward, but first take a step back for a moment and consider whether starting your own architecture firm is definitely what you want to do.
Done that? Great! But remember that starting a firm from the ground up will be one of the most challenging things you'll ever take on. You'll need to work harder and smarter than you ever have before, but there are, of course, many benefits, like flexibility and freedom, that come with it.
Invest in a website
You don't need us to tell you how important the internet is to your business … but we're gonna tell you anyway. If your new venture isn't online—be that via its own website or social media profiles—you're potentially missing out on a host of qualified leads.
Quite simply, almost everything is done online these days, so if you're looking to keep your business fighting fit, it's vital you invest in a decent website, preferably through a digital partner, that displays your services, makes it easy for customers to find you, and simple for them to get in touch.
Nail the branding and content
As an architect, you obviously have a keen eye for the aesthetic, but when it comes to your own business, it's often difficult to see the bigger picture. Consequently, when it comes to nailing your branding, staff portraits or even your brochures, it's best to outsource.
For our money, we recommend SNS Group for all your firm's photography needs. The Glasgow-based company comprises some of Scotland's finest photographers, with an award-winning team helping many impressive clients get the most out of their websites and digital campaigns.
Now it's over to you …
What advice would you give to an architect looking to start their own business? Are there pitfalls you wish you'd been made aware of before venturing out on your own? Please let us know in the comments section, we'd love to hear from you.
International Architectural Designs
Architecture
Spencer Ogden, Hong Kong
Design: Space Matrix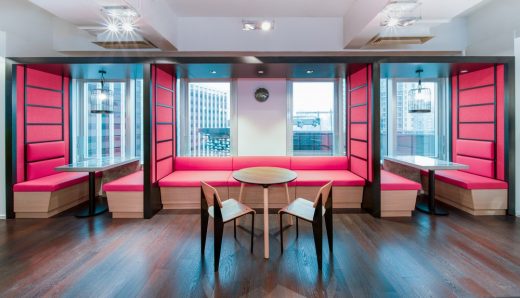 photography : Space Matrix
Spencer Ogden Offices
Architectural Travel
Architecture Walking Tour References
Comments / photos for the 3 top tips for starting your own architecture business page welcome