Trusted Smart Moving Advice, Best Singapore Movers Tips, Overseas Property Improvement Guide
Smart Moving Tips by the Best Singapore Movers for Anytime Moving Services
16 Oct 2019
People are continually moving from one locality to the other! Some families make frequent moves. It could be that the earning member of the family has a job that demands constant shifting one destination to the other. On the other hand, you could be moving from a rented apartment to your own house. It is a shift that most homeowners want to make at some point in time.

Choosing a moving company is essential to shift the house furniture and other belongings. To know more about this, you can get in touch with Anytime Movers Singapore. However, even before you join hands with a moving company, you need to keep a few pointers in your mind.
Singapore Moving Tips
Some of the smart tips include the following:
Take time to sort your belongings
It is essential to take ample time to decide the belongings that you want to carry to your new house. Sometimes, homeowners want to sell off specific furniture pieces and also other decorative items. They also want to give the same to their relatives and friends as a keepsake. Hence, take the time to decide the goods and belongings you are going to carry with you. It will determine the moving service that you are joining hands with.
Go ahead and de-clutter
One of the best tips to follow before you make a move to another locality or house is de-cluttering. It helps you to give away belongings and products that you don't need. Also, once you have ample space to take a look at the belongings that you get left with, you can decide better.
Buy packing tapes
Even though a professional moving and packing company will have the best packing equipment with them, you can make a few preparations as well. For instance, it always helps to purchase a few extra bubble wraps and packing tapes. You never know whether you want to pack something that you previously wanted to leave behind. Just in case the packing and moving company falls short of packing material at the last moment, you know there's nothing to worry about.
Choose one room at a time
The process of moving and packing takes time! Hence, it is essential to choose a company that will provide ample time to service your requirements. It is necessary to take time to assess the needs of each room. It will help you to not miss out on anything.
Set a time
Even though you should take time to decide on the moving and packing requirements of each room, you must set a deadline for the whole process. That way, you will make quick progress. It will also help you to choose the best moving company for the job at hand.
Moving from your present location involves some serious decision making. Most of these decisions get based on the objects that you want to leave and carry with you. To sort this, you can make use of the guidelines mentioned above and bring more organization to the process. There are expert moving companies that provide smart tips that you can add to this as well.
Building Articles
Raffles Hotel Singapore Restoration, 1 Beach Road
Design: Aedas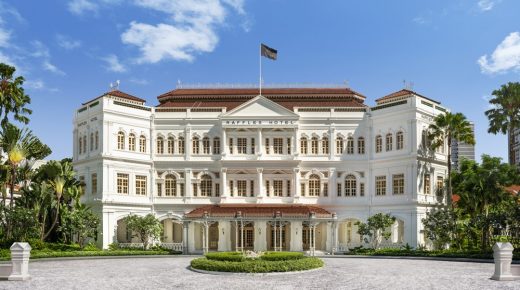 image courtesy of architecture office
Raffles Hotel
Founders Memorial
Design: Cox Architecture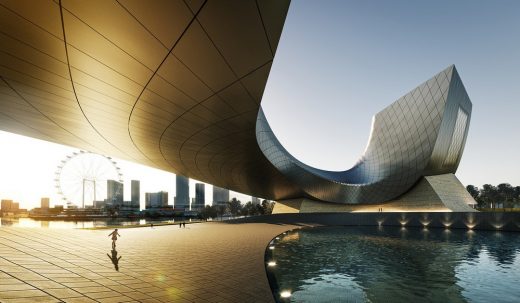 image courtesy of architects office
Founders Memorial
Singapore Building Developments
Comments / photos for the Smart Moving Tips by the Best Singapore Movers for Anytime Moving Services page welcome