Shower cubicles for small bathroom tips, Online property showers design advice
Shower Cubicles for a Small Bathroom
2 February 2023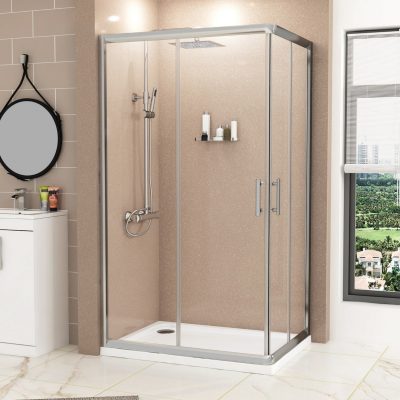 Shower Cubicles for a Small Bathroom – What are Your Options?
Over time the focus of the home decorations has shifted to making bathrooms more and more aesthetically pleasing and functional. While you may easily find the bathroom fittings and fixtures for a standard bathroom, dealing with a small bathroom is often confusing. For example, shower cubicle popularity has grown over the years. These look great and provide a great shower experience. But what about a small bathroom? Can you install a shower enclosure in a small space? or is it possible? If yes, then what size, type and shape should you prefer? All these questions are in the minds of most homeowners who are dealing with shower cubicles.
In this article, we are going to explore different small shower enclosure options for your bathroom.
Small Bathroom Shower Cubicles
The first question that most people ask while choosing a shower cubicle for their small bathroom is whether a shower enclosure can be a suitable choice for congested space? The answer is yes. A shower can perfectly be a part of a small bathroom but there is something that should be on your mind. That means not all sizes, shapes and types may fit in small bathrooms. That also means that you will need to know a shower that specifically fits in that home.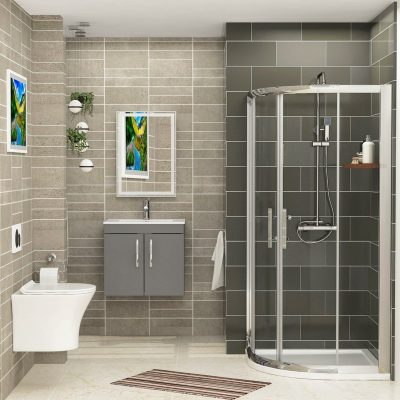 Advantages of Shower Cubicle in a Small Bathroom
You can expect the following advantages of fitting a shower cubicle in a small bathroom.
If you install a shower enclosure in a small bathroom then due to lack of space it will easily become a focal point in the bathroom. Therefore, anyone entering the bathroom will instantly notice a highly attractive shower enclosure. However, it can be around 20-25% of the area of your bathroom depending on the size.
Regardless of what type of small shower enclosure you choose, it will be a single fixture that will transform the looks of the entire bathroom quickly and easily. And that why a small shower enclosure is the attractive choice
In case you already have a bathtub in the bathroom then it can be replaceable with a new shower. That can help you save space. Baths due to their space occupancy are not that good an option for a small space. However, if you choose right, there are small bathroom enclosures with clear glass that creates a spacious looking bathroom.
What Shower Cubicle Types are Suitable for a Small Bathroom?
There are the following shower cubicles that are a better choice for small bathrooms.
Quadrant Shower Enclosures for Small Bathrooms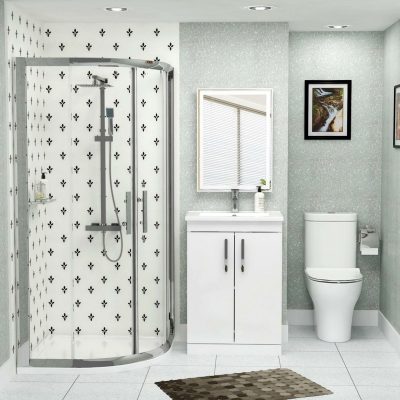 You may already know that shower enclosures come in various shapes. Quadrant shower enclosures are among the ones that are usually the first suitable option when it comes to small bathrooms. It is because these doors can easily fit into the bathroom corner. It is a such space that often goes unused, it can be a better utilization of available space.
That's why they are a popular choice for small bathrooms as they offer a space-saving solution that still provides a spacious feel. These typically have a square or rectangular shape and offer a corner entry for easy access. This type of shower enclosure is often paired with a corner shower tray. That in another way helps to maximise the space in your bathroom. In addition to being space-saving, quadrant shower cubicles also provide a stylish look. That can help to transform your bathroom into a haven of relaxation. When choosing a quadrant shower enclosure for your small bathroom, be sure to consider the overall style of your bathroom. And select an enclosure that will complement your existing fixtures and fittings.
Walk in Shower Enclosures for Small Bathrooms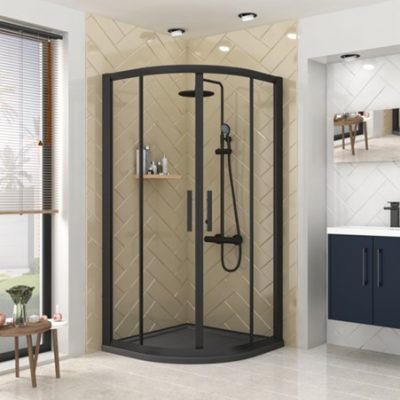 When it comes to small bathrooms, walk in shower enclosures can be a great space-saving solution. By enclosing the shower area, you can free up valuable floor space and make the most of limited square footage. In addition, walk in shower enclosures can provide a more luxurious showering experience, and they can be customized to suit your individual needs and taste.
If you're considering a walk in shower enclosure for your small bathroom, there are a few things to keep in mind. You will need to make sure that the enclosure is the appropriate size for the space. In addition to that, choose a style that complements the overall design of the bathroom. And be sure to install a water-resistant floor surface to prevent leaks. With these factors in mind, you can create a stylish and functional walk in shower cubicle that will enhance your small bathroom's appearance and functionality.
Shower cubicles for small bathroom – Final Thoughts
If you are looking for a way to add more functionality and style to your small bathroom, a shower cubicle may be the perfect solution. We discussed two options: a quadrant shower enclosure and a walk -in shower cubicle for a small bathroom. These both can be a suitable option for you. By considering your needs and budget, you can find the perfect cubicle that will meet your needs and make your bathroom feel like more of a luxurious spa retreat.
Comments on this Guide to Shower cubicles for small bathroom article are welcome.
Home Showers
Home Showers Posts
The Best Showers and Where to Buy Them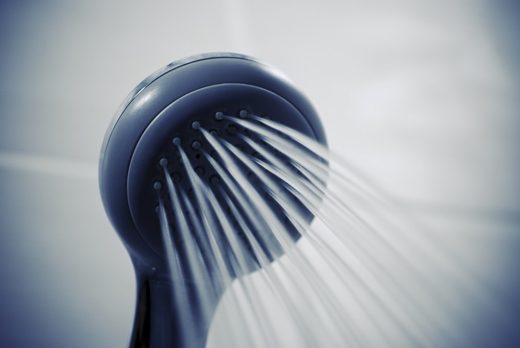 How to seal a shower enclosure
Why Does the Shower Curtain Move Toward the Water?
Water
Water Posts
Water damage cleanup and repair service
Water damage restoration professional tips
A Few Important Facts About Boiler Service
Average Energy Bills in the UK
Buildings
Residential Architecture
Comments / photos for the Shower cubicles for small bathroom advice page welcome