Should you get a home warranty when you buy a home Guide, Home Style Advice
Should you get a home warranty when you buy a home?
19 June 2020
Buying a new home brings so many responsibilities for you as a homeowner. One of them is maintaining your home. Repairs can't be DIYed in many of the cases, so you will need the help of a pro. And we know that this can be quite costly. When you simply can't save for an emergency fund, you need another alternative. To avoid the high fees for repairs, many homeowners will get a home warranty plan.
When you buy a new home, you might be thinking about whether you need to purchase a home warranty plan or not. There are a few important aspects that you should consider. Read on and find out more!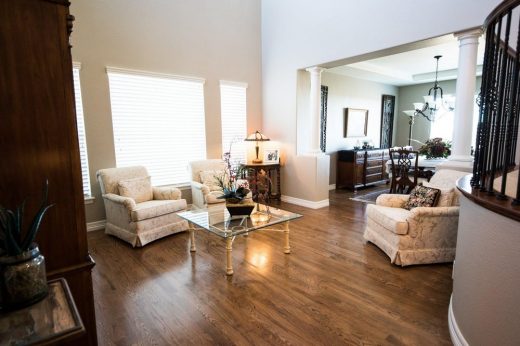 When do you buy a home warranty?
You can buy a home warranty plan for any home and at any time. No one wants to spend their savings on unexpected home repairs. If you buy a preowned home, you might get it with the purchase. Sellers like to give their buyers a dose of security, so they already include a home warranty. Some real estate agents can also include a home warranty to add additional value to the home.
Check for existing coverage
Before you look for a home warranty, keep in mind that you might be already covered. If you buy a newly built home, make sure that you check the documentation. New appliances have a manufacturer's warranty, which is the same as a home warranty. You don't need to spend your money on something that is already covered.
Most of the appliances come with a one year warranty from the manufacturer. But, keep in mind that it can be extended in some cases. If the applianced have been purchased with a credit card, the warranty might be expanded to 2 years. This is a usual practice when it comes to credit cards, so be sure to check for it.
According to a review of American Home Shield, you can create your own custom coverage plan. This will allow you to get coverage that will suit your needs.
Things you need to know when buying a preowned home
When you buy a preowned home, you know that the systems and appliances were already used. They had so much wear and tear, so they might fail sooner than you think.
Each appliance or home system has its lifespan. You should compare its current age to the average lifespan noted by the manufacturer. If the appliances are near the end of the lifespan, you might need to replace them soon.
However, keep in mind that some damage might not be covered by your home warranty plan. If the appliances weren't properly maintained or installed, the home warranty won't cover the costs. There is another common case when companies won't pay you: unusual amount of wear and tear. Each plan states that they will cover repairs as a result of normal and regular wear and tear. Discover how to save money with a warranty for your home.
However, make sure that you check the plan in detail to know the specific cases when your company doesn't cover the repair costs. Some companies might offer premium plans that cover preexisting problems and damage done due to incorrect installation and maintenance.
First American has been a leading provider of home warranties in Indiana and other states for more than 35 years. They have the experience and the expertise to put your mind at ease should you decide to look to them for cover – why not check them out at https://homewarranty.firstam.com/homeowner/home-warranty/indiana. Choosing a provider operating in your area for home warranty is a good way to go as the company will be able to call out local contractors to diagnose and address problems you have when they occur.
Comments on this Should you get a home warranty when you buy a home? article are welcome.
Residential Property Articles
Contemporary Property Articles – architectural selection below:
Maida Smiles Clinic, Sutherland Ave, Little Venice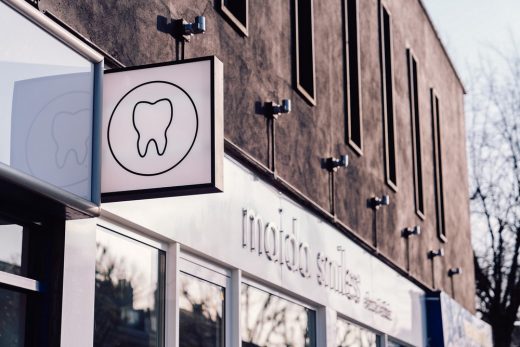 photos courtesy of article provider
Dental Clinic in West London
Comments / photos for the Should you get a home warranty when you buy a home? page welcome