Roofing accessories to complete your roof tips, Home DIY maintenance advice, Property repair guide
Roofing Accessories Without Which the Roof Is Incomplete
July 30, 2021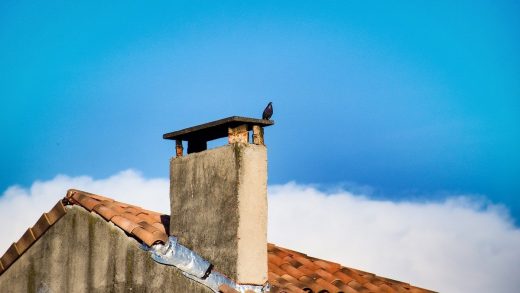 A home is incomplete without a roof. It is the first layer of protection against all the natural elements such as sunlight, rain and snow. You might have heard the famous phrase, "Home is a roof over one's head". This clearly depicts the significance of a roof in any house.
What is a house without a roof? Merely just four walls. So, when you undertake the project of replacing the roofing, the endeavour takes a lot of dedication and investment. And if the repair work is minor, you can take the risk of DIY roof repairs. Otherwise, you should always call an expert for the job.
Roofing is a multi-tiered process with several steps of planning and consideration. You need a lot of analysis to decide the roofing type, and once that is covered, you can set people to work on your roof replacement. But in all this, one always forgets about the roofing accessories. Roofing accessories are of several types and are used for various purposes in roofing projects. There are capping accessories, water disposal accessories and many such items that you need to attach to the roof. It makes the roof capable of shielding the insides of the house from exterior weather conditions.
Roofing accessories are responsible for making the roof durable and sturdy. The commonly used roof accessories that are necessary for all roofing projects are mentioned below. Consider this list as a checklist to ensure that you do not miss out on fitting any of the accessories.
Flue Caps
This is an accessory that is needed for homes that have a fireplace and a chimney. Any roofing expert would tell you that the chimney is a delicate spot for the roof. Often, a bird can sneak into your home through the chimney. Also, when it rains, rainwater can directly enter the building through the chimney and give a rise to a smoky smell after getting mixed with soot. In short, a chimney is an opening that lets in unwanted foreign materials into the building. Thus, to avoid this from happening, flue caps are used. They are made of galvanised zinc or aluminium and are resistant to rusting.
Ventridge
A building always requires good ventilation. In winter, people shut all the doors and windows to protect themselves from the chilly cold. But under such conditions, in order to breathe in fresh air while living behind closed doors, roofs are equipped with ventridges. These roofing accessories effectively ventilate medium as well as large buildings by providing effective airflow through the highest point of the structure. Also, as the airflow is at a height, one gets pure air devoid of pollutants circulated within the house through the ventridge. So, not only do you need it to keep out rain and foreign particles, but also improve your health.
Capping
The entire roof needs to have a finishing touch. That is what capping is for. Also, it acts as a protective cover for the roof joints. Capping adds to the strength of the roofing and provides a neat finish to the roof sheeting. There are two types of capping styles – barge capping and ridge capping. Both these styles have unique characteristics that enhance the aesthetic appeal of the roof.
Rain Gutter
This roofing accessory is a component of the roof water discharge system. Water from the roof runs down into the valley gutter, through which it is transferred to the ground. Rain gutters prevent water from ingress into the building walls. These accessories are designed to channel rainwater away from the wall exteriors and the house foundations. If rainwater is not prevented from running down the walls of the building, the walls stay damp for a long time and that breeds mould and also causes timber to rot.
Flashing
Flashing is nothing but a simple metallic coating positioned around the roof edgings. It acts as the protective layer against water damage, and in some cases, erosion. Flashing is made to last long and easily withstand harsh weather with ease. It is one of the most important rroof accessories without any roofing system is incomplete. Although it can outlive the lifespan of your roof, one should check them annually.
There are various other roofing accessories that one may need to have a flawless roofing system. But the above-mentioned accessories are needed for all types of buildings with roofs. Whenever dealing with a roofing problem, such as water drippage, one needs to be aware of its common causes and solutions. The best way to deal with any roofing problem is to call the experts and get your roof assessed.
Author Bio:
Hi, I'm Eleena Wills. Being a writer and blogger, I strive to provide informative and valuable articles to people. With quality, constructive, and well-researched articles, one can make informed choices. I cover a wide range of topics, from home improvement to hair styling and automotive.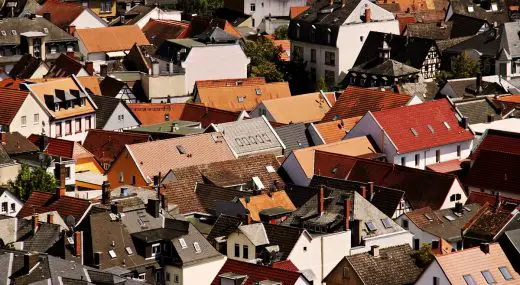 Comments on this guide to Roofing accessories to complete your roofarticle are welcome.
Roofing Articles
Roofing Posts
Hire an Expert to Look at your Roof
3 tips to find a great roofing contractor
3 tips to prepare for your roof replacement
Building Articles
Comments / photos for the Roofing accessories to complete your roof guide page welcome