Risks Construction Workers Face, Builder Injuries, Homebuilding Health and Safety, Property, Housing
Risks Construction Workers Face
Housebuilding health and safety – Property Article
9 Jul 2018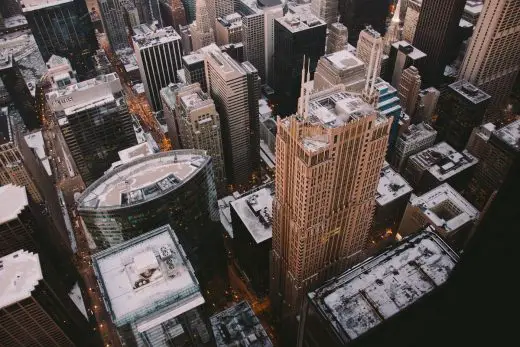 Construction Workers Risks
8 Risks Construction Workers Face And How to Reduce Them
Working in the construction industry is no child's play. There are several risks that can cause major injury or even death in some cases. According to the Bureau of Labor And Statistics, more than 900 workers died in the construction business in 2015. As of now, these numbers are rising with more and more risks being revealed in the line of work due to the use of modern machines and dangerous systems combined with poor standards of safety.
One the major reasons for workers to get injured or lose their lives is because of violating safety measures. According to reports, neglecting safety leads to the top four risks associated in this work (falling from heights, caught between machines, getting injured by objects and electrocution). You may find you need an electrocution injury lawyer.
Other than these, there are several other risks as well that are life threatening and career shortening that every constructor worker should be aware about. Let's get to know them:
1.Falling From Height
Construction work requires to work from elevated positions which is a huge risk. A lot of workers neglect safety measures or are not properly aware of how to use safety equipment due to which these fatalities occur.
A lot of workers also fall due to human error or a slippery surface. To prevent falls, workers should use guardrails, safety nets underneath and fall arrest systems to minimize the risk of falling. For good health and safety practice try using a rolling ladder.
According to OSHA guidelines, fall protection becomes necessary when the elevation is six feet and above, however, there's no harm in using safety measures even if the height is low.
Solution 1:
When working at elevated positions, workers should use aerial lifts and similar ascended platforms to make the work environment safe.
Control line system with toe boards and guardrails should be installed on the boundaries so that workers are alerted every time they step into the danger zone.
Body harnesses must be used when a worker is hanging in the air while working on a building.
Any gaps or holes in the floors should be covered immediately.
Poor Scaffolding
Most number of fall accidents occur due to improper use of scaffolding. Scaffoldings are structures made up of wood or metal outside a building that's under construction so that workers can easily do their work while standing on them.
More than 2.3 million workers use scaffolds to work on buildings and sadly, more than 4,500 injuries and over 50 deaths take place due to poor scaffoldings every year. Mostly, fatalities occur when they are not properly erected or fixed.
Solution 2:
Scaffoldings should be rigid, properly placed leaving no distance in between planks, and planks used should be of good quality that can withstand at least 4 times the weight of a worker.
Solid support should be used to hold scaffolds. Boxes, barrels should be avoided as they are unstable.
The boundary of the scaffolds should be made using guardrails and toeboards.
Damaged screws, brackets, ladders etc., should be replaced immediately.
When working with a rope to ascend or descend, heat sources should be kept at bay from the rope.
Workers must be educated about the falling hazards and how to use scaffoldings properly.
Working In Trenches
One should never depend on the rigidity and support of a trench. More than hundreds of injuries and dozens of deaths are reported due to trenches collapsing.
In the construction business it is normal to dig trenches in the ground for a number of reasons such as installing new pipes, levelling the ground, installing cables etc. However, this opens one to several risks.
Solution 3:
Never let workers enter in a trench that has no protection installed.
Trenches that are 20 feet deeper are the most dangerous because installing a protecting system in them is difficult. Therefore, a professional engineer must be assigned to the duty so that proper protective system such as shielding and trench boxes can be installed in the trench.
Protective Systems to use: Sloping mechanism can be used to cut back trench wall and protect workers in the trench.
Soil movements can make the trench collapse if it's weak, therefore, shoring should be used to avoid soil movements.
Trench boxes and shielding should be used to prevent cave-ins.
Use ramp or a ladder to make it easy for workers to enter and exit the trench.
Working With Ladders
A lot of ladder work is required in the construction business. Roof repairing, setting up electric wires, applying bricks at a height etc., require ladders.
Improper use of long ladders cause around 24,882 injuries every year while the death toll reaches 36 per year according to OSHA.
Solution 4:
Use the correct heighted ladder for the task.
Avoid using ladders that are damaged, slippery, unbalanced or have missing steps because these factors account for most of the ladder falls in the construction business.
When carrying the load with you on ladders, don't take the amount of load that you can't carry or what the ladder can't bear. Check manufacturer's instructions to know how much of load capacity can the ladder bear. Excessive load can trip the ladder or disrupt your balance and make you fall.
Do not use metallic ladders if you are doing electrical work at a height because metal being an electric conductor can cause electrocution.
Working With Cranes
Cranes are large transportation devices that help you move load from one place to another. Cranes can cause injuries when a person comes in the swinging radius of the crane, it can either be a mistake from the crane driver's side or the person who's standing in the danger zone.
Other than that, a malfunctioned crane, poor quality rope, loose hook or an inexperienced crane operator can cause severe injuries to workers who are working nearby.
Solution 5:
Never let an inexperienced person operate a crane because it is much more than driving a forklift or a truck. There are complex controls that need to be understood and the hook should be swung with accuracy.
Before operating a crane, make sure all the controls are working properly.
Make sure the hook is fixed and the rope used is of good quality that can bear heavy weight.
Figure out the maximum load a crane can carry and make sure not to exceed that limit.
When picking weight, never start swinging at once, ascend the load in the air to determine the correct balance and then start moving the load so that there are no complications.
Install boundaries in the area where you are operating a crane.
Make sure that there are no electrical wires in the working area.
Chemical Hazards
A lot of chemicals are used in the construction business that are harmful and can cause skin burns, breathing problems etc.
Some chemicals are so contagious that they can cause explosions too. Workers need to know which substances are dangerous and should handle them with extreme care.
Solution 6:
Prepare a MSDS sheet (Material Safety Data Sheet) to know about all the chemicals being used.
Distribute the sheet among workers to educate them about which substances are hazardous.
Safety kits should be worn when handling these substances.
In case of spills and exposure, these chemicals should be cleaned ASAP.
All the chemicals should be properly labelled and kept in a safe environment.
Struck By Objects
Drilling, nailing, cutting and welding might be some of the most common tasks in the construction industry but they can be dangerous if workers do not wear the necessary protection gear.
Solution 7:
Wear protective gloves while doing heavy work such as hammering, cutting etc.
Wear protective eye equipment to avoid tiny particles from entering the eyes and causing damages.
Also wear helmets. It is the employer's duty to provides employees with the right gear before they start any job.
Electrical Hazards
A lot of deaths occur due to electrocution. This happens when workers neglect safety precautions and start working blindly. Broken wires, fried circuits or open wires pose life threatening risk to workers.
Solution 8:
Electrical work should not be carried out until the main power is powered off.
Working with metallic things in an electrical environment should be avoided, if possible.
Safe electrical tools should be used.
Electrical work should be avoided if the clothes or any body part is wet.
Proper electrical protective gear should be used and feet should be covered at all hours.
Conclusion
Millions of workers work in the construction industry. It is the duty of the employers to provide them with a safe environment. However, still, risks cannot completely be evaded, which is why you should also consider turning to a company like Tradesman Saver Insurance to save you in case of a lawsuit.
Location: UK
UK Architecture
British Building Articles
Population Growth Drives British Housing Crisis
UK Housing Crisis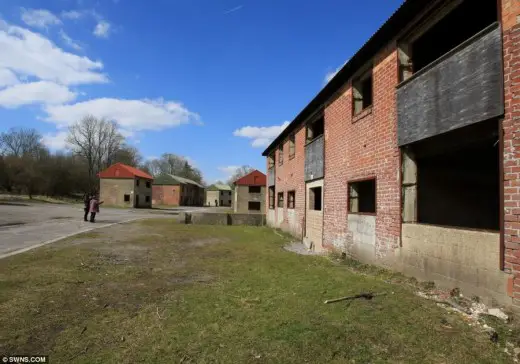 photograph © swns.com
New UK Housing: British Housebuilding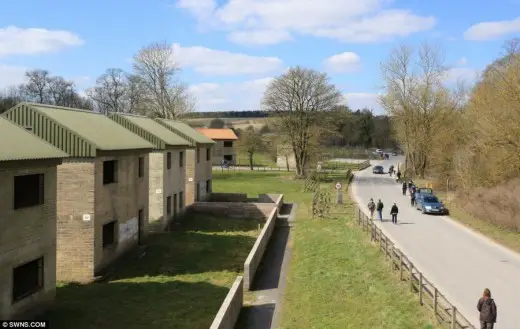 photograph © swns.com
British Houses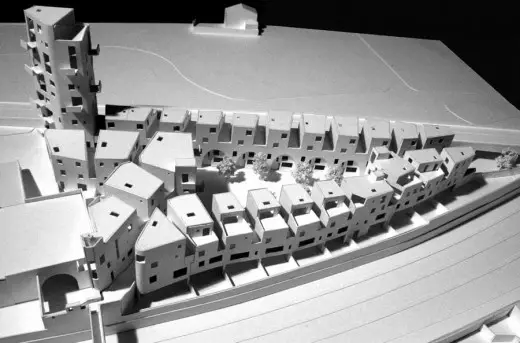 image from architect
UK Housing Links
Related Home Designs
Renewable House made of hemp : BRE Innovation Park
Zero-Carbon Home UK : Barratt Development
Comments / photos for the Risks Construction Workers Face page welcome