Requirements for moving to another state guide, Property move tips, Online home advice
Requirements for moving to another state advice
15 Jun 2021
Are you deciding to move to a new state? Do you wonder how to proceed? What to take with you and what to leave behind? Don't panic and hurry because you will get to know the answers to all these questions in this article.
At first, it might seem exciting and challenging, but if you know the basics, you consult to keep on moving company for help. They will guide you and help carry your luggage and suitably settle all your stuff. Let you know that how the moving company benefits. So, let's start.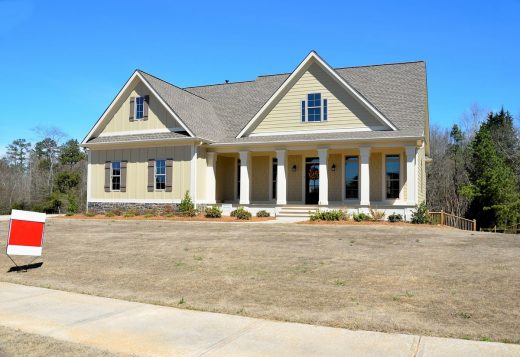 What are the requirements for moving to another state?
Basic requirements
The basic requirements include that where are you moving and why? If you know about them, then you can have a smooth journey. Most people move because of their family or job or many other conditions but moving because of a job might cause you reimbursement.
Also, your employer might contribute to help you move. In this case, you don't have to hire a full-service move because there is no need to pay. If you are moving to the same place and just changing the area, it's not a big deal to move, but you might face difficulties if you plan to move from the state. It's a significant change, and all your stuff is needed to be pack already.
Visit the state
Once you have decided to dispatch, your next step is to visit your state and find out if it is where you can start a new life before moving? If you visit, you will able to know about the culture and their lifestyle. Go through their security and other levels, which help you in the future. It is the main requirement to move new place.
Research educational status
Well, if you are moving with your family, then you should look after their educational status. Research that how many schools and universities are located in this state.  If you have a child, it means the child will grow in the environment and learn through their institutes. So make sure to check them out.
Update the documents
Updating the documents means changing all your address and location details. It is the necessary step because no one wants any complications. Imagine you have money out, and your documents and parcels are delivered to the previous location. You should change the details of the home address on the record. Tell your parcel manager to change your address. Update your license. It is also part of regulations. The fees must vary from state to state. Replace your study document with a new one. That is far the most important everything.
Plan a moving budget
If you are satisfied with the place, you should plan the budget for moving. It is evident that alone you cannot manage to pack your luggage so, make a list which you have to take and consult the team to pack them up and set the affordable price.
Requirements for moving to another state Conclusion
I hope you get an idea about the requirements to move. Don't miss out on any detail and enjoy moving to your next place.
Comments on this guide to What are the requirements for moving to another state?s article are welcome.
Moving Home
Moving Posts
8 benefits of using moving company services
Easier Move With Fort Lauderdale Moving Company
What you should do when the movers are packing
Building Articles
Architecture Design
Comments / photos for the What are the requirements for moving to another state advice article page welcome