Remodeling or renovating your home tips, House building advice, Property interior style guide
Remodeling or Renovating? Here's the Difference
6 August 2021
Are you planning a renovation or remodel at your house? When talking to a contractor or getting quotes from other professionals, some might use the words interchangeably. While the terms are often used as synonyms, they have different meanings for the work that you are going to get done. In terms of construction, both projects offer improvements and updates to your home.
When a homeowner speaks to a general contractor about a renovation, they are seeking to make some cosmetic changes without altering the function or purpose of a structure. When a homeowner is considering remodeling contractors on HomeGuide, for instance, they are looking for someone to change the structure with demolition and construction. As an example, a bathroom would undergo a renovation if the tile and paint were changed out. A bathroom remodel, however, would change the footprint by moving the sink or toilet. The two projects are different and each comes with its own unique benefits and considerations. Let's take a look at the differences between remodeling and renovating.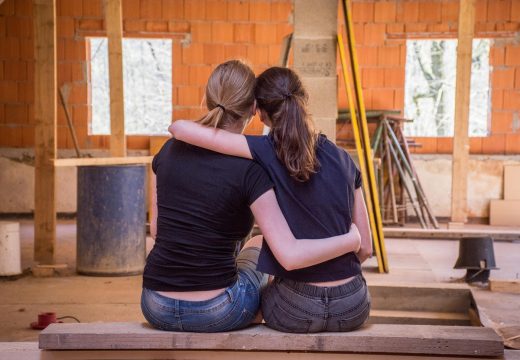 Updates
As discussed, a renovation project updates the cosmetic aspects of a room. As such, during a renovation, the kitchen remains a kitchen and a bedroom stays a bedroom. The purpose is to make repairs and updates. Renovation updates include things such as painting, laying new flooring, installing new countertops, and changing out cabinet knobs and faucets. Making repairs such as replacing rotted wood, damaged drywall, or roofing would also be considered a renovation update. Seeking advice from a service like HomeGuide could help you select a qualified contractor for your renovation project.
Alterations
A remodeling project is a more in-depth undertaking and involves altering the functionality and the design of a space. When completing a home remodel project that requires alterations, there will be a lot to do. A general contractor will be needed for tearing out walls, reconfiguring kitchen layouts, and moving plumbing and electrical work. Constructing an addition to a home or adding a bathroom would be considered a major remodel project. You will obviously need a pro contractor for these kinds of projects and could also require the services of an engineer or architect.
Price
If you are considering a remodeling project that involves changing the square feet of a home or its physical structures, it might involve reconfiguring electrical work, plumbing, and HVAC ductwork. A project of this nature will be more complex and come with a larger price tag. You will also usually incur higher costs with subcontractors and the quality of materials. When you compare this with a simpler renovation project that requires new hardwood flooring or cabinetry, the total budget can be much lower.
DIY
By nature, some projects will require the assistance of a builder, contractor, plumber, or electrician while others may be completed as a DIY project. If you are considering a renovation that involves smaller projects like replacing light fixtures, changing out custom cabinetry, or painting, you might be able to do this yourself or with the help of some friends. As a general rule, however, remodeling projects are usually less DIY-friendly. Making layout changes to your home and moving walls might mean that you'll need to consult with an outside contractor.
No matter which term you use to describe your project, there is a good chance that the contractor or pro you're speaking with knows what you're talking about. No matter what you call it, however, your main goal will be to get a quality professional to help complete your project at a reasonable price. The best way to ensure that you get quality work, no matter if you are doing a renovation or remodel, is to check potential contractors for years of experience, references, and customer reviews.
Comments on this guide to Remodeling or renovating your home help article are welcome.
Building Articles
New Homes
Telluride Glass House, Telluride
Design: Efficiency Lab for Architecture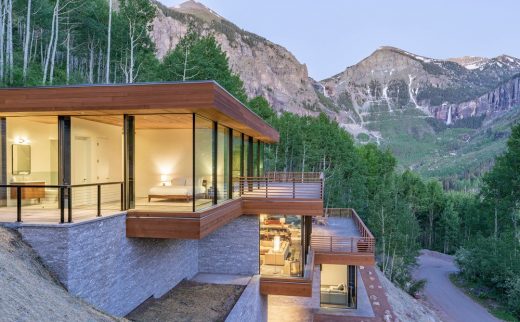 photograph : Josh Johnson
Telluride Glass House
Windward House in Gloucestershire, Gloucestershire, England, UK
Design: Alison Brooks Architects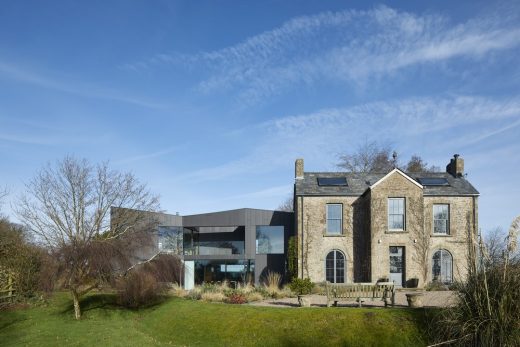 photo © Paul Riddle
Windward House, Gloucestershire
Comments / photos for the Remodeling or renovating your home guide page welcome