How to effectively install basement waterproofing tips, Building underlayment install advice, Sub-floor guide
How To Effectively Install Basement Waterproofing
Sep 28, 2020
One of the most annoying – and expensive – disasters that could happen to your home is having your basement flood. Whether it's because of broken or backed up pipes, or because of inclement weather in your area, the end result is the same – your basement has to be redone. Luckily for you, an ounce of prevention is worth a pound of cure, and there's prevention available for you to take advantage of.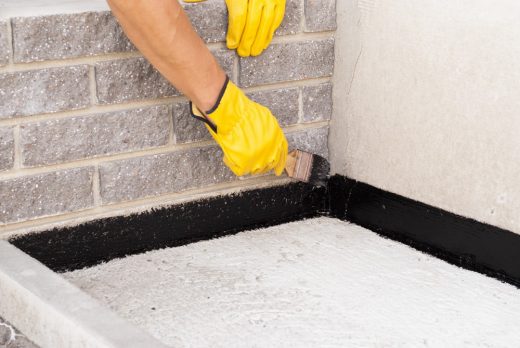 How To Effectively Install Basement Waterproofing Guide
Basement waterproofing can help prevent flooding in your basement so that youa do not have to deal with the problem of a flooded basement in the future. It is a way of making sure that any excess water is drained away without causing any damage to your basement or lower levels.
If you're interested in adding waterproofing treatments to your basement, your best option is to contact a qualified basement waterproofing professional for their services and advice. However, if that's outside of your budget, or if you're the DIY type, here are some tips for installing basement waterproofing on your own.
Install Underlayment
Underlayment is a thick, plush material installed over the sub-floor or sub-flooring (usually vinyl or tile) to make it resistant to vibrations from foot traffic. It also acts as a cushion between your hardwood or tile flooring and your new underlay.
One of the best ways to waterproof your basement is installing an underlayment that will help keep the water from entering your basement and from building up further. Here's how to install the underlayment:
Have the Floor Sanded Down: First, you or a professional will sand the subfloor to remove imperfections. Then the floor will be prepared to install the padding material on the floor.
Apply the Padding: Once the floor is ready, apply the padding material and then apply pressure to the subfloor until you get it set in place. If you go off the course, the padding may be ruined, or you may be able to install it properly, but it won't be as good as it could be.
Choose the Right Material
The best Basement waterproofing can be accomplished with a variety of materials. Some are more costly than others, and others may be more effective than another choice. The best option is to discuss your basement situation with a professional and find out what material will work best for your needs. Here are some tips when choosing the right basement waterproofing material:
When you consider which type of material you will use, you should remember that the best material will keep the area from getting damp even if the basement is left unoccupied. It means that it should provide a layer of insulation between the concrete and the basement's interior, which is often done with an interlocking membrane.
Another option is to install flashing on the inside of the walls to provide additional insulation. When it comes to which type of insulation to use, your choice will depend on the interior layer that will be used. In general, a good choice would be an insulating layer that is one or two inches thick. You could also use a synthetic membrane that will provide a more durable, insulating barrier than one that is made of cement.
Remove Excess Water
There are different methods you can use to remove excess water in your basement before waterproofing. The first is the 'wet and dry' method of installation. It is very effective at removing water from the basement walls because it forces water to move from a moist location to a drier one. However, if you do not follow the directions, you will probably end up with a wet basement instead of a dry one. Another problem with this waterproofing method is that it can cause your basement walls to crack if they are not done correctly, so pay close and careful attention to the instructions.
Check out some other methods to remove excess water in your basement before waterproofing:
Pour-in Method: Another other method of waterproofing is the 'pour-in' method. This method of installation uses a special sprayer that is directed at the basement walls, removing any water accumulated there for quite some time. It is usually a much faster method than using the wet and dry method.
Use a Broom Wheel: It is used to sweep away any excess water on the floor gently. This method will require you to work at an angle, but it can be effective.
Use of Vacuum Nozzle Attachment: Other options include using a hose with a nozzle attachment to suck up any water.
Avoid Basement Waterproofing Mistakes
Many people commit the same basement waterproofing mistakes, which are as follows:
Using Low-Quality Sealants
One of the most common waterproofing mistakes people make is using sealants that don't have the right properties. Waterproofing your basement is more about getting your basement to a dry and ready level for the next step. The first step to getting that step to happen is to use the proper type of waterproofing agent.
Using Non-Leaking Products
There are some forms of waterproofing that are designed to prevent water from leaking called 'non-leaking' products, and they work well. However, this form of waterproofing can leave behind an oily film that can clog drains and make it impossible to get water down into the basement area.
Using the Old-Fashioned Method
Another of the most common basement waterproofing mistakes is using a system that doesn't use the proper methods. For instance, if you are using a wet/dry vacuum system, there is no reason for you to use the old-fashioned water and drain traps. These systems work just fine when it comes to sealing and preventing water from leaking into the basement, but they are not the best option for preventative use.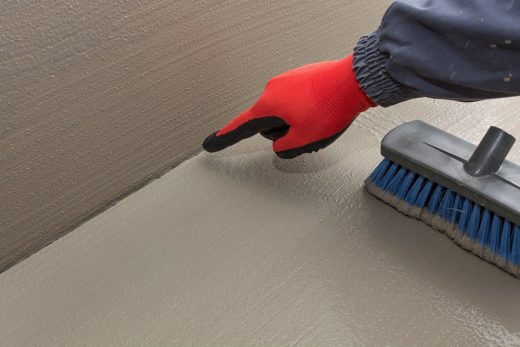 Conclusion
You have just learned the steps on how to install basement waterproofing effectively. There are many different waterproofing types, including the ones discussed above. The tips in this article can help you start waterproofing your basement safely and effectively.
Comments on this Guide to How To Effectively Install Basement Waterproofing advice article are welcome.
Basement waterproofing
Basement waterproofing Posts
Reason to hire a professional basement waterproofing company
Thinking of Hiring A Basement Waterproofing Contractor
How to make your basement waterproof tips
Building Articles
Comments / photos for the How To Effectively Install Basement Waterproofing Guide page welcome