Popular home decor themes that might interest you guide, Building Design Tips, Online Advice
Popular Home Decor Themes That Might Interest You
14 Feb 2021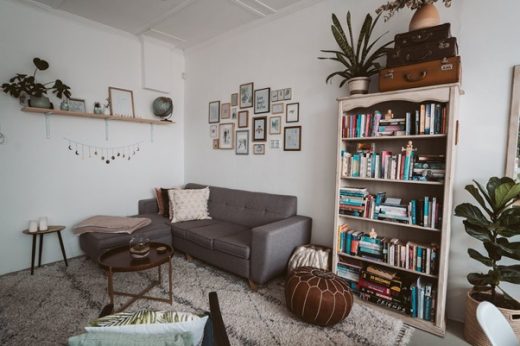 There is an endless stream of information regarding trends, space-saving tricks, and style tips for home decor. What there doesn't seem to be enough of is advice about making your home a space that is good for you to live in—a place that has positive effects on your mind, body, and soul—an environment that welcomes you and anyone you choose to have over.
The following will explore some of the more popular decor themes we can include in our home design to help facilitate happiness, relaxation, and creativity.
Embrace Natural Lighting
Natural lighting refers to the light that comes from the sun. In our homes, this means the light that comes through our windows. Natural light has a different effect on the human mind than artificial lighting does, and getting enough of it every day has been shown to improve our work performance, boost creativity, balance our circadian rhythms (which improves sleep, hormone production, and appetite regulation), and provides vitamin D which is crucial for happiness and a strong immune system. Studies have also shown that artificial lighting is particularly detrimental to men's health as they have a 24-hour hormone cycle (regulated, in part, by lighting), whereas women have a 28-day hormone cycle.
When it comes to home decor, embracing natural light means choosing window features or drapes that allow us to let in the sunlight during the day. To amplify the light's positive effects (especially if you have smaller windows), place mirrors opposite windows in your home. The light will be doubled as it's reflected around the room. Because of this trend, gorgeous sun catchers of all shapes and sizes are available on the market. If you wondered how everyone gets those stunning rainbow refraction images on Instagram, it's sun catchers.
Go Green
House plants are beautiful—everyone knows this. But few people are aware of the wonderful benefits that keeping houseplants has on our health. It turns out that including more plants in your living spaces helps keep the air clear of toxins and oxygen-rich. This, in turn, boosts your mood, lowers anxiety, reduces depression symptoms, improves concentration, and encourages creativity. This shouldn't be surprised if we take a moment to think about how humans have lived for the majority of history—we're designed to live surrounded by wildlife.
Welcome Beliefs And Values
Our homes are supposed to be places of safety where we, and our family members, can relax completely and be ourselves. Finding ways to incorporate what you believe into your space can do wonders for your sense of self and leave you feeling like you live an authentic life. Studies have found that finding ways for our lives to reflect our inner truths and thoughts is a significant component of joy. You can expect this theme to continue to grow in popularity as more people become aware of the data.
Of course, this is going to look different for each person. This might mean proudly displaying the "lowbrow" books that you absolutely love. This could mean covering the walls with your niece's paintings because nothing makes you happier than seeing her burgeoning creativity. This might mean finding ways to incorporate your faith into the decor— Christian Walls, for example, allows people to order wall art depicting their favorite Bible verses. A big part of this theme is ending any form of denial that your decor reflects. Some people have houses full of kids or dogs—embracing the toys and supplies in your choices can help you feel like your surroundings better reflect your family culture and identity.
Let Science Pick Your Colors
That's right; studies are finding that the colors we choose to surround ourselves with have a massive impact on our state of mind. The wrong colors can make us feel depressed, lonely, anxious, or unwelcome.
The right colors can create feelings of rejuvenation, joy, creativity, comfort, and safety. Take some time to learn about color psychology and keep this information in mind when selecting colors for big features in your home (walls, sofas, bedding, carpets, etc.). It turns out that some of the trendiest colors right now are not so great for people's well-being.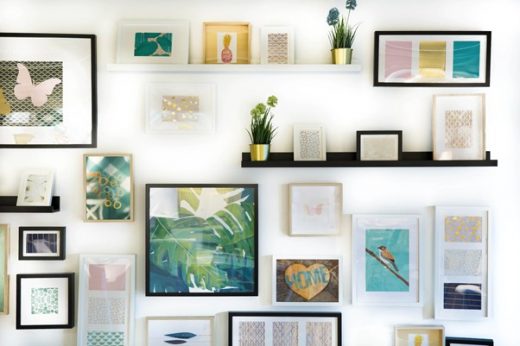 The above themes are lenses through which you can view all of your home decor choices. The field of environmental psychology has been producing some shocking and intriguing research as of late that is drastically changing how people think about home decor. WE cannot ignore our home and work environment's role in cultivating feelings of safety, warmth, calm, and happiness any longer. These themes are only just beginning to grow in popularity, but they're expected to stick around for a long time.
Comments on this guide to Popular home decor themes that might interest you article are welcome.
Home Improvement
Home Improvement Posts
15 easy home upgrades to boost home value
DIY Home Improvement Projects Tools
Beginning a home improvement project
Home Articles
Residential Architecture
Comments / photos for the Popular home decor themes advice page welcome