Pillow types you should have on your bed, Bedroom positioning renovation ideas, Home decor design tips advice
5 Pillow Types You Should Have on Your Bed
19 July 2022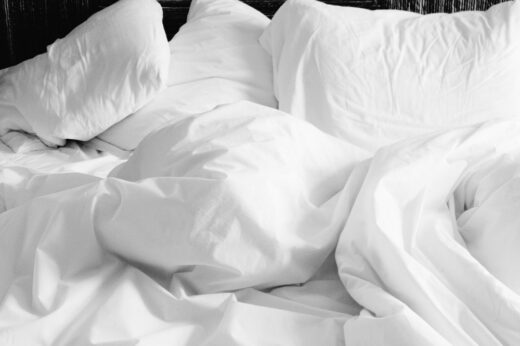 Those who enjoy sleeping value the comfort of their pillows. However, how many of you really care about what pillows you're using? This article discusses the 5 most essential pillow types that should be on your bed.
Standard Sleeping Pillows
Let's focus on the primary goal of placing a pillow on your bed: to get a good night's sleep. Only a standard sleeping pillow can deliver that experience. However, you must pick a pillow that's right for you.
Your choice can make or break how your head, neck, and spine align during sleep. The pillow you use can either alleviate or aggravate common forms of back, neck, shoulder, hip, and joint pain.
The best sleeping pillows are filled with memory foam, latex, or buckwheat. Those stuffed with Down, quilled feathers, cotton, wool, kapok, and millet are good, too. However, it all boils down to your sleeping position and preferences.
For instance, a side sleeper would prefer a firm pillow of medium to high loft. Likewise, a back sleeper would be most comfortable sleeping on a moderately firm pillow of low to medium loft, and a stomach sleeper on a soft pillow of very low to low loft.
Also, fill materials such as memory foam and Down could easily annoy a hot sleeper, who might find comfort in other pillow types made of buckwheat, latex, and gel-infused synthetic polymers.
Throw Pillows
Also known as "accent pillows," they spruce up an otherwise dull-looking bed. Place a throw pillow in the front and center of two or four vertically stacked standard sleeping pillows and watch your bed dramatically become eye-appealing.
Apart from being of aesthetic purpose, throw pillows also offer the right cushioning when you want to sit on your bed and relax in a comfortable position. So it's a win-win for you!
Body Pillows
Regardless of your sleeping position, you can get a body pillow to align your head, neck, and back perfectly. This type of pillow is huggable and offers support, comfort, and pressure relief in the most versatile way.
Apart from improving sleep posture, body pillows also help in the prevention of snoring, sleep apnea, and acid reflux, while improving blood circulation and digestion. Especially, if you're pregnant, you must have a body pillow on your bed.
Neckroll Pillows
Neckroll pillows, also known as cervical roll pillows, are comparatively smaller than most standard pillows. Designed especially for back sleepers, they help in keeping the neck in an optimal position and relieving tension from it.
We understand if this pillow is currently missing from your bed because it isn't the most common type out there.
However, if even after reading this article, you're planning to give neckroll pillows a miss, we must tell you that you're passing up a wonderful opportunity to sleep comfortably.
Knee Pillows
The very purpose of knee pillows is to enhance your sleep quality. Using one while sleeping promotes optimal spinal alignment, relieves pressure in the knees and hips, and keeps the body in a comfortable posture.
Side sleepers and pregnant women are likely to benefit the most from a knee pillow. Yes, you can use your regular sleeping pillow instead. However, the level of comfort provided by an ergonomically designed pillow is not comparable to that of standard pillows.
To conclude, these 5 pillow types sum up everything you'd expect of a pillow – its basic function in improving sleep quality, offering comfort, and doubling as a decorative piece.
If you're unsure about the last point, try putting your pillows in silk cases and watch them transform your sleeping space into something magical.
Comments on this guide to Pillow Types You Should Have on Your Bed article are welcome.
Bedroom Design
Bedroom Articles
Modern versus contemporary bedroom designs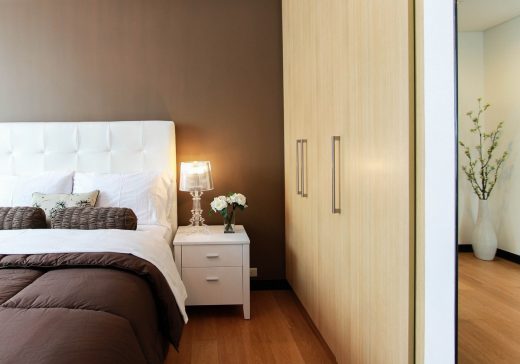 Beautiful wall texture bedrooms renovation design ideas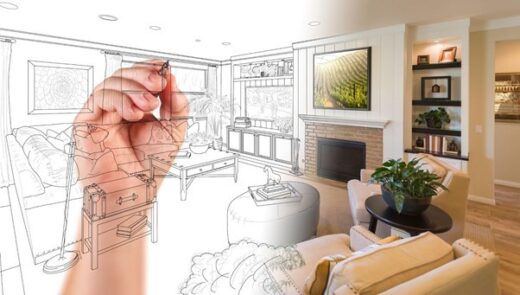 image courtesy of Shutterstock
Essentials things for a perfect master bedroom
Make Your Bedroom More Comfortable
Touches Of Glamour for your Bedroom
Property Articles
Residential Architecture
Comments / photos for the 5 Pillow Types You Should Have on Your Bed page welcome