Best Golf Course Architects, World-Class Landscape Design, PGA Tour, Links
Meet The World-Class Golf Course Architects
22 Oct 2019
Many golfers don't take the time to appreciate the intricacies and subtleties of each hole or course they play. Golf Architects are the maestros behind each PGA major symphony, each bunker and hazard placed specifically to challenge elite golfers in every event. True Master golf Course Architects achieve greatness with the landscape they are given working through every detail down to each blade of grass.
Meet The World-Class Golf Course Architects People
Pete Dye, Homegrown Course Architect Legend
One of the most iconic course architects is Pete Dye, born in 1925 in Ubrana, Ohio he competed on the USGA amateur circuit for many years. A trip in the 1960's to Scotland inspired Dye in a way no other course had before. Future courses would incorporate his appreciation for Scottish landscaping and course design.
Perhaps his best and most visually stunning piece of work stands as his achievement in the Dominican Republic at the Teeth of the Dog Golf Course. It was originally named as Cajuiles which referred to the growing cashew trees around. In 2005, he became only the fifth architect ever awarded the Lifetime Achievement Award from the PGA Tour.
He and his wife, Alice, teamed up to design their first course, El Dorado in Indianapolis, now called Dye's Walk Country Club. Together they continued to revolutionize course design by making course more accessible to women.
Pete's dog named Sixty, had him accompanied in his trips to golf courses. He definitely loves dogs especially shepherds. At the age of 93, Dye continues to create masterpieces out of grass, sand, continuing to create golfer's paradises around the world.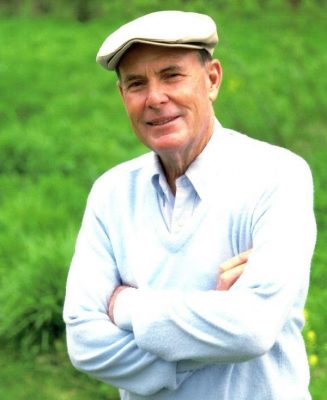 Photo from Tom Britt
Dr. Alister MacKenzie the Doctor of Golf Course Design
Alister Mackenzie was born in 1870 and is considered one of the most influential course designers and architects. Originally trained and educated as a doctor his interest in course design came after his service during the Boer War where his interest was piqued by camouflage.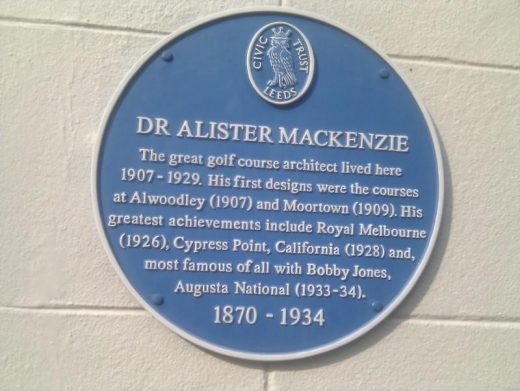 Photo from Ben Dalton
After the war ended he returned to Leeds England, where he was a member of several courses, his interest in course design and architect changed the history of golf forever. His 1920 book, Golf Architecture, an original masterpiece of course design has influenced courses across the world.
MacKenzie's designs emphasized the importance of shot selection. His courses typically featured wider fairways and minimal rough. Although seemingly simple, he pioneered challenging bunker placement forcing golfers to place a pinpoint shots regardless of fairway width.
His courses span across four continents designing Cypress Point Club (Monterey CA), Royal Melbourne (Melbourne, AU), and possibly the most iconic golf course in the world, Augusta National (Augusta GA). His legacy lives on through his literature and his design.
Donald Ross Simplistic Challenging Designs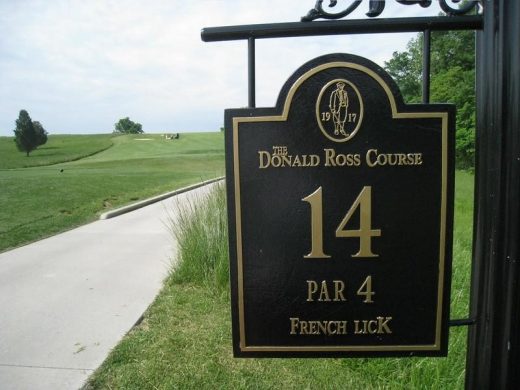 Photo from Dan Perry
Born in Dornoch Scotland, Ross designed over 400 courses worldwide and is one of the most prevalent course architects ever. His first landscape architecture job was at the Royal Dornoch Golf club where he played golf and worked as a greens keeper.
Ross is credited with creating some of the most unique green conditions. His unique view of avoiding massive overhauls through moving a lot of dirt. One of the most iconic features of his design philosophy was the turtleback green which has a single high point or crest that splits greens into two sections.
He didn't stop with the turtleback design and continued to revolutionize not only course design but greenkeeping practices. What is likely his crowning achievement, Pinehurst No. 2 a legacy PGA tour majors championship course, he was the first to introduce Bermuda grass onto greens.
At the age of 75 Donald Ross passed away near the area of his crowning achievement in Pinehurst North Carolina. He is remembered for his number of designs and influence on course architecture for hundreds of other course designers.
Jack Nicklaus The Golden Bear Course Designer
Easily one of the top three golfers in history, after his playing legendary golf career came to an end he went into course design. A partner of Pete Dye, Harbour Town links, debuted in 1969. Nicklaus had an incredible run as a golfer and currently still designs courses.
Nicklaus first solo course was available for play in Ontario in 1976. In 1983, he helped redesign the U.S. Saint Andrews Golf Club in New York. Because of his status as The Golden Bear, he and historic icon of golf, he and Arnold Palmer collaborated to open the King & Bear in St. Augustine Florida.
Nicklaus could have stopped after his dominating golf career instead he continued his contributions to the game through his designs. He currently partners with his sons in an ownership of Nicklaus Designs. At the end of 2005 they had designed 1% of all courses in the world, a miraculous achievement from a dominant golfer.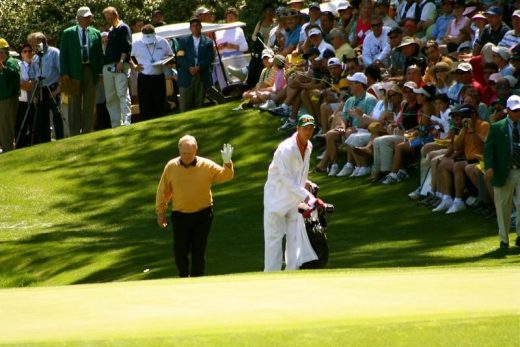 Photo from Torrey Wiley
Great golfers should study iconic course designers and architects. The intricacies of course architecture are studied by these architects to challenge and delight golfers around the world. There are thousands of courses around the world consider what a course designer was thinking by placing a bunker or a certain slope changes the appreciation of courses.
Comments on this Meet The World-Class Golf Course Architects article are welcome
Golf Club Articles
The Cost of Building a Mini Golf Course in Your Backyard
Building Articles
Comments / photos for the Meet The World-Class Golf Course Architects page welcome