Make high quality banners with vanceai image enhancer tips, Banners and infographics advice
Make High Quality Banners with VanceAI Image Enhancer
9 Aug 2022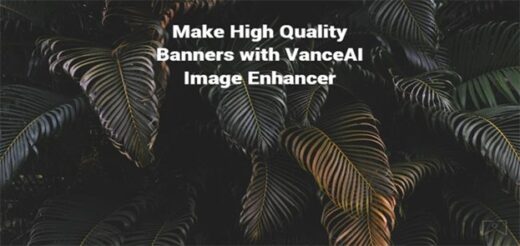 High quality banners are needed by everyone for many things. Large images, such as landscape pictures, are not only a major hit in photography but they're also highly searched for by casual users looking for photos to add on their phone or any other electronic devices. However, many banners or large images tend to lose quality due to their resolutions.
In such cases, you need an image enhancer to make high quality banners or at least enhance their quality so that you can use them online. This also applies to wallpapers and other big images. You can use VanceAI Image Enhancer to create high quality banners, infographics, and more to use on social media platforms and websites for your business and portfolios as a photographer, content creator, etc.
Why are high-quality photos important for your business?
Here, business extends to your professional profile in general, regardless of the kind of work that you do. Even freelancers and employees have to make sure that their profiles are top notch. There are many banners and large cover images used on professional platforms such as LinkedIn, wherein you can make a great first impression on visitors.
This also goes for personal blogs, websites, company landing pages, and more. In many professional settings, your images will also contain texts, usually in the form of copies. Therefore, it is absolutely essential to get high quality banner type pictures ready before publishing them anywhere. A photo quality enhancer will ensure that not only your images look better, but also the details within it.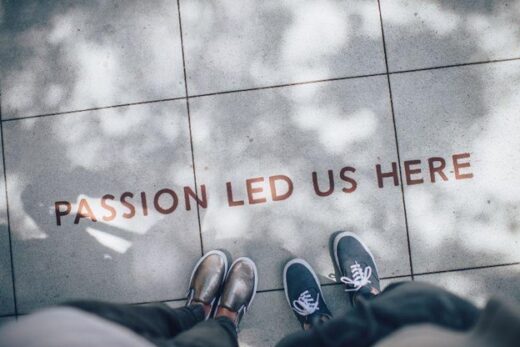 Similar to the banner above, there can be other banners too with quotes, copy, or basic info about the person who has posted the banner. The primary goal is to get the attention of the viewer and make them look at the image for a good second. There's a higher chance of them reading what the banner says or even just leave a like, engage with it, etc. Not to mention that simply by taking a few extra steps to ensure you have high quality banners takes you a long way as it makes you look professional and serious about whatever you do. This is where VanceAI.com comes in.
What can VanceAI Image Enhancer do to help take high-quality photos?
Naturally, as someone using the Internet for a while, you would have heard about image editing softwares quite often by now. However, many users also acknowledge the fact that a lot of the traditional software applications are complicated to use and image editing takes a lot of time. Therefore, you have professional graphic designers, photographers, and similar experts handling that aspect of the business for you. AI technology brings a better solution.
With an application like VanceAI, you no longer have to worry about complex software apps or depending on experts for the smallest of requirements with image editing. You can understand an AI app quickly and easily since there's not much that you have to do anyway. To enhance photo from VanceAI, you only have to upload an image and wait for a few seconds.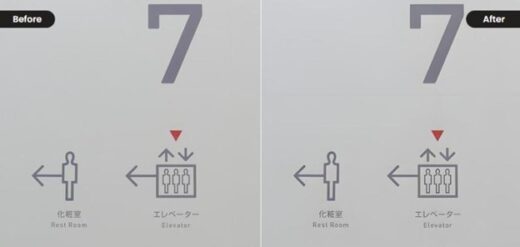 You can make multiple high quality banners with an application like VanceAI due to its ease of use and scalability of work. If you choose to become a paid user of VanceAI, you can take advantage of the batch processing feature as well. This allows you to process up to 10 images in one go. When you need a bunch of high quality banners or infographics in a short amount of time, you can't really use software apps but an AI image enhancer can definitely get the job done. The above image is a good example of the app's performance as well.
How to make high quality banners with VanceAI Image Enhancer?
This section explains the steps on how to make high quality banners or images for businesses with the AI photo enhancer tool.
VanceAI's photo enhancer can be accessed from this link given. There, you will find info about the product as well as the Upload Image option. Click on it to proceed to the Workspace wherein you can upload images.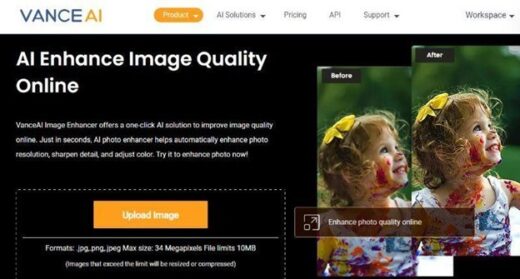 VanceAI Enhancer Workspace is where you can upload your images and access other tools as well. Click on the Upload button to select an image, choose Sharpen on the right side, and click on the Start to Process option to prompt the image quality enhancer.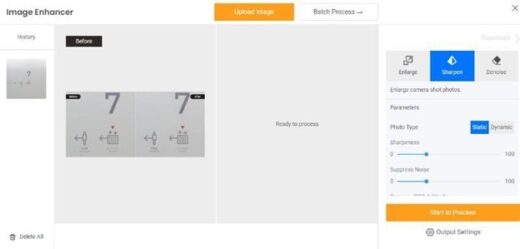 After a few seconds, you will see the result image appear on the right side frame. You will also notice the Download Image button being enabled. Click on it to save the image on your device.

Conclusion
High quality banners can take your profile to the next level and you can achieve this with an online photo enhancer such as VanceAI. Considering the work style nowadays, having an AI based application like VanceAI is essential, especially because of the kind of performance that it offers too. Businesses can get absolutely stunning results with VanceAI Image Enhancer and you don't even need to study it like you would have to do with desktop software applications for photo editing.
Apart from that, VanceAI is also very affordable. First off, when you make an account on the website, you get 3 free image credits every month whether you subscribe or not. If you choose to subscribe, you can start off with as little as $5.94 per month with 100 image credits per month offered. There is a similar monthly plan offered too but with higher prices. Otherwise, you can also buy 200 image credits for $24.99.
Additional Choices from VanceAI
VanceAI is a massive online image editing website that can do more than make high quality banners for thriving businesses. Their entire tool list is categorized into productivity, creativity, and image editor. When it comes to productivity, you get tools such as background removers, image enhancers, passport makers, and more. The creativity side lets you experiment more with images with tools like photo colorizers, photo to sketch converters, and more.
Meanwhile the image editor section is about fine tuning pictures by resizing them or cropping them. If you want to get rid of various types of blurs, for example, you can use VanceAI Image Sharpener. On a similar note, you can use VanceAI Image Denoiser to erase image noise from your images as well. Both tools offer users a slider bar that lets them have control over how much they want to denoise or sharpen their image, allowing greater flexibility and customization over the results.
Comments on this Make high quality banners with vanceai image enhancer article are welcome.
Bedroom Design
Bedroom Articles
Modern versus contemporary bedroom designs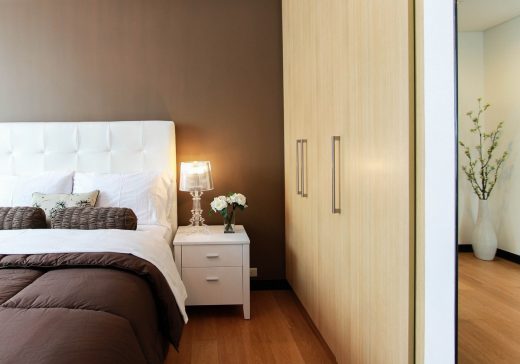 Beautiful wall texture bedrooms renovation design ideas
Essentials things for a perfect master bedroom
Property Articles
Residential Architecture
Comments / photos for the Make high quality banners with vanceai image enhancer advice page welcome