Looking for the Best Water Storage Tanks Guide, Building Design Tips, Property Online Advice
Looking for the Best Water Storage Tanks?
18 Mar 2021
Storage tanks are required in various industries that will fulfil the storage needs. Especially when it's a rainy day- that comes with soothing sounds of drops above your roof, cosy couch time, and even a rainbow splash, however, you can add a water storage tank that will capture these pours. This also helps you to minimize the footprint of the environment with the main water demands. You can store the amount of water which will runoff into rivers and oceans too.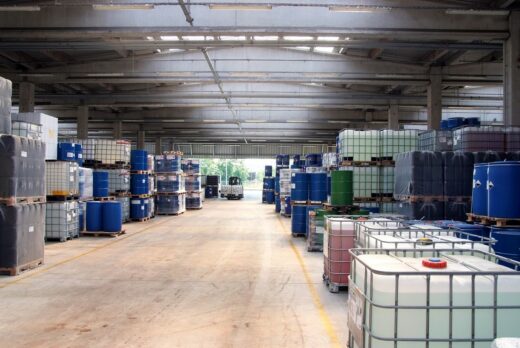 If you want to reduce the water bill then opting for a water storage tank can be very useful overall. However, when it comes to buying or installing a water storage tank, then are so many factors to be considered.
We have mentioned some of the common concerns and factors where people often make mistakes in buying. Take a look.
Looking for the Best Water Storage Tanks? Read this
Well, a storage water tank is a one time investment, but regular cleaning and maintenance is not a single time investment. You clearly need to take some time out into cleaning the storage tank, and if you are a beginner and if you are buying the tank for the first time, then we have some tips for you.
Look at the size
To determine the size of the water tank, you need to decide your requirements and needs and what exactly do you need the tank for. You need to decide whether you need it for personal and domestic use or possibly for the harvesting, like the hydration process for livestock, gardens, farms, flowers and trees. Well, if you live in an area where it's bush fire prone, then such water storage tanks can be the ideal water solution for instants and emergencies. It will be much easier if you consider the location for the tank and it will help you to determine the right size accordingly.
Material of the tank
Water tanks come in different materials and such as concrete, steel and polyethylene- and all these materials have their own pros and cons. Hence, it is direly important to consider the material of the tank before you opt to purchase one. Well, there are so many options in the market and choosing the one out of the plenty could be challenging enough. However, polyethylene or poly water tanks are the near future according to the research and a study. Because such materials are extremely reliable, durable. Light-weight and most crucially, they are cost-effective.
Can you recycle the tank?
This particular factor varies with different manufactures. Again, here comes the material of which the storage tank is made of. You can also find the recycle capabilities of the tank from the supplier. However, many businesses have now shifted their vision to more sustainable and recyclable products which benefits the environment and also comes under the law. Well, when you opt for a non-recyclable tank, you might find it difficult to replace or remove- and that honestly comes with a hefty payment from your pocket. You can consider polyethylene tanks since they are recyclable and effective- altogether.
Keep the costs of the tank in mind
Okay, so you have ordered the tank already, and you are waiting for the tank to arrive. There would be plenty of small investments before you make up to the major investment of buying the storage tank. You can contact the supplier and know about the costs- that would include, the installation charges, labour fees, delivery, materials (if you need anything extra), fittings, taps, pumps, pipes and if required you might also need a first-flush and a support stand. Hence, you must always keep the budget in the mind whenever you are making such big investments.
Quality matters, A lot!
It's not just for buying a tank, it matters for every other thing and product and service that you want to buy- even if it is coming for free of cost! Quality of the tank is most important and you need to check the relevant factors before you opt to buy the tank. Since, the quality will be having a direct impact on the water stored inside, and the materials, you cannot risk your lives and health. You have to choose the best quality of tank- and with quality comes the price. It's completely acceptable to put quality about the price.
6 How many tanks do you require?
Well, you may either go with certainly a large tank or possibly a small one and it depends on your requirements once again. Having a large tank or multiple small tanks can be the most appropriate solution for your needs. However, you can consider buying a huge tank, if you have enough space, and if you require that much. If you have a pitched roof above your place's shed then large tank could be the solution. If you are running short for place, then small tanks could be efficient too.
Conclusion
Well, there are so many other factors that you might need to consider like the water tank colour, whether you are going to place it like an underground tank or a ground tank and even the company or the top brand such as CivilMart from where you would be buying. However, it's no more of a struggle, since you can consider all the above mentioned factors and then decide to buy the tank.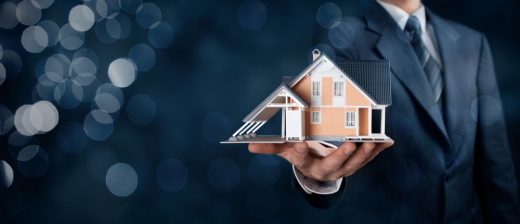 Comments on this Guide to Looking for the best water storage tanks article are welcome.
Water Storage
Water / Floods Posts
Strong Water Tanks You Can Build for Your Property
Avoid Water Filtration Mistakes
The Many Ways to Treat Household Water
Home Articles
Residential Architecture
Comments / photos for the Looking for the best water storage tanks advice page welcome