Trusted London Property Maintenance Specialists Call Out Advice, Factor firm tips, UK homes guide
London Property Maintenance Specialists Call Outs
28 Jan 2020
London Property Maintenance Specialists Reveal the Top Reasons they Get Called Out
Aspect is a London based maintenance firm that provides emergency plumbers in and around London. Last year they conducted a study which revealed that knocking and tapping sounds from dodgy plumbing is one of the top reasons people feel unsettled at home.
London Property Maintenance Specialists
It's possible to fix many issues yourself, according to Nick Beazley, operations director at Aspect. "Most of the things that can make a home feel like this can be explained quite rationally and fixed if necessary. Knocking and banging from pipes, especially after taps have been shut off, is most likely due to high water pressure. It could also be due to the build-up of magnetite (a dark sludge) in a central heating system."
In other circumstances, you may need to call in a plumber, no matter how competent you feel with plumbing. After all, the consequences of a bodged DIY plumbing job can be quite severe!
5 Most Common Reasons For Customer Callouts
Loose Fittings. If you notice your pipes rattling, this could indicate that fixings holding them down could be loose. So when water travels through them, pressure and friction cause them to move. You will need to fix the problem at some point as they may eventually become damaged and spring a leak. If you have basic DIY knowledge and can access your pipes easily, you might be able to do this yourself. However, not all pipework at home is easy to access. In this case, it would be much easier to call in a plumber to fix your noisy pipework.
Expanding Copper Pipework. Most domestic pipework consists of copper which replaced lead due to its flexibility and durability. Despite its desirable properties, it does expand and contract as the water temperature changes. If you notice noise when turning your taps on or off, it's likely to be your copper pipes expanding. Although this is normal, it can be incredibly irritating. There are a couple of things you could do to reduce the sound, including insulating pipework or lowering the hot water temperature. However, accessing all pipework can be difficult, which is why you'll probably need a plumber to do it.
Ineffective Air Chambers. Do you know that horrendous noise which happens when you suddenly turn a tap off? It's called water hammer and occurs when air chambers become filled with water, so are no longer able to prevent water slamming into valves. Sometimes, the problem is fixable by draining your entire central heating and hot water system. On other occasions, you may need to call in a plumber. They will replace the offending air chamber and introduce air back into your system, which will once again buffer against water and prevent noises.
High Pressure. If your heating system is experiencing high pressure, it means that the water is flowing too quickly through it, resulting in a clattering sound. Although this may not seem like much of an issue, it may damage your appliances if left without intervention. Thankfully, pressure can be checked easily via a gauge on most boilers and adjusted using the taps underneath. However, if you have an old-style boiler, it may not feature this. If this sounds like you, you'll need to call in a plumber to complete the job for you.
Clogged Pipework. Over time, pipework can become worn due to the wear and tear of everyday use. Pipes can become clogged with sludge, making the system inefficient, and reducing the flow of water through pipes, causing unwanted noises. If you notice this in your own home, there isn't much you can do yourself to fix it. Call a plumber, and they'll be able to fix the issue by draining the system and giving it a power flush to remove the unwanted debris. They may also add a chemical to your central heating system to help this.
Comments on this guide to London Property Maintenance Specialists Call Outs advice article are welcome.
British Building Articles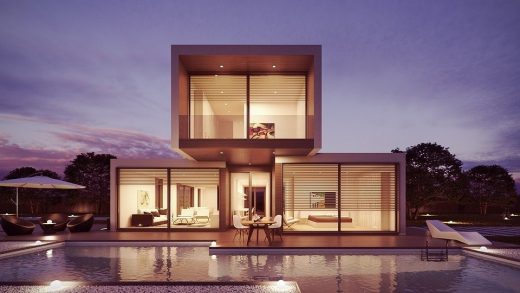 image courtesy of article provider
London Properties
Contemporary Property in London – architectural selection below:
Camden Cloud House
Design: Peter Morris Architects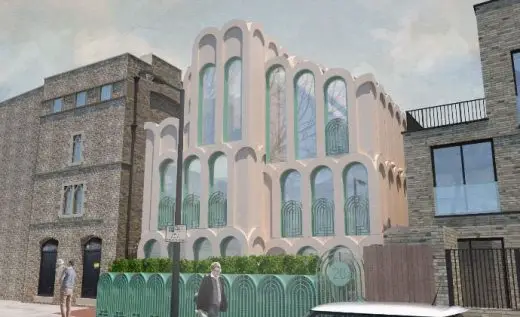 image courtesy of architects practice
Cloud House in Gospel Oak
Dukes House, Alexandra Palace, Muswell Hill
Structural Engineer: TZG Partnership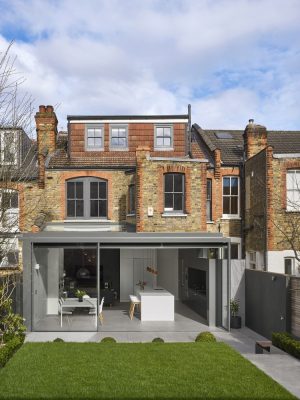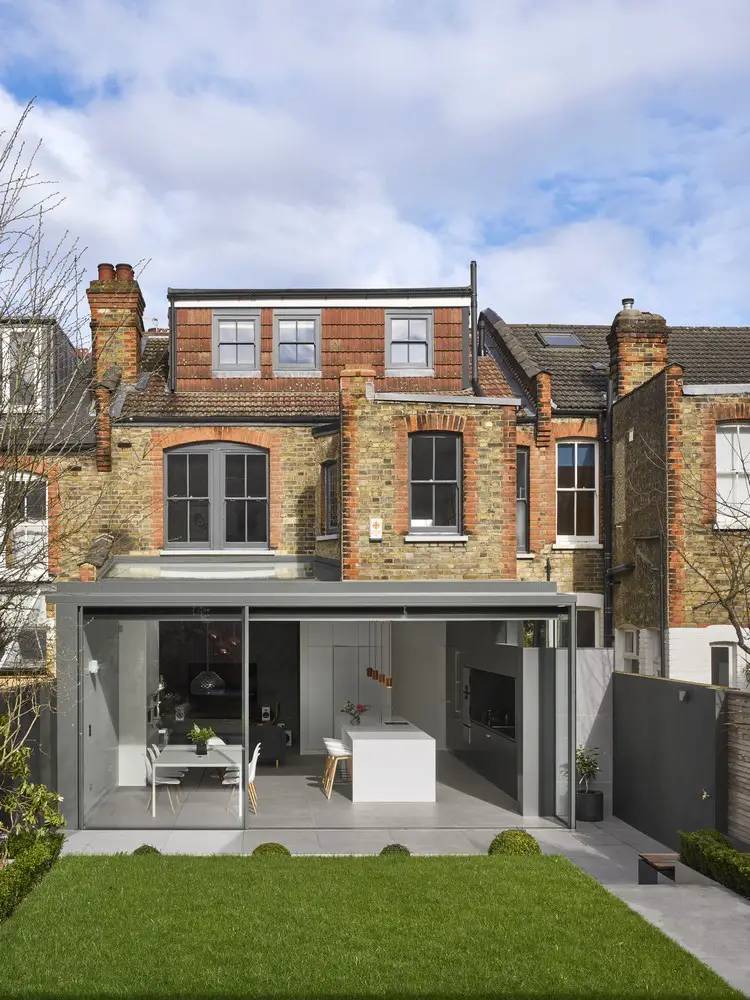 photo : Will Pryce
Muswell Hill House
Comments / photos for the London Property Maintenance Specialists Call Outs Advice page welcome