Trusted Building Luxury Bedroom Advice, Real Estate Design Tips, Property style guide
Building A Luxury Bedroom Guide
28 Nov 2019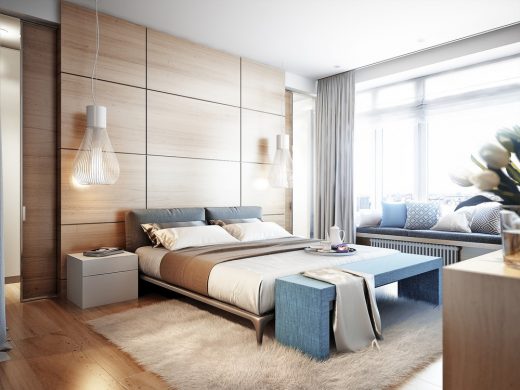 What All Architects Should Consider When Building A Luxury Bedroom
As an architect, it's essential for you to know and remember that the bedroom holds an extraordinary part of a home. At all times, it should be built for optimum comfort.
The luxurious feel of a room is made to go hand-in-hand with the relaxing atmosphere that it should provide. Coming up with this kind of place starts with the teeny, tiny details of a room. When all put together, it comes up to become the room of your client's dreams.
That said, here are some of the most important factors never to forget when building a luxury bedroom:
Stuff Your Bed With Throw Pillows
When you walk in a luxury hotel, is it not that one of the very first things you notice are the throw pillows in bed? There's just something luxurious about overfilled, plush, and well-stuffed throw pillows. Not only to have throw pillows itself but to have this as a complement to your comfortable pillows and, in general, any of the best mattresses too.
Do not overlook the bedsheets as well because they are something between you and your comfort. Especially when it comes to single bedsheets because single beds do not have enough space and you are supposed to rest on a limited space. So try your best invest in premium quality bed skirts no matter if they are fitted or flat.
No matter how nicely decorated and done a room is, the luxurious vibe disappears when the place ceases to be comfortable. Throw pillows, pillows and the mattress may only be a small detail, but it makes that huge difference in transforming a room from a bland, every day one, to a bedroom that feels and looks luxurious.
Have A Comfortable Rug
Rugs are now almost always a staple in rooms that have a luxurious feel to it. It keeps the room's design coordinated. Plus, it also adds to the element of comfort. Luxury is more than just about the style. It's about providing the best and the highest possible level of comfort that you can give to your clients. It's bringing hotel living right to their residence.
As small a detail as a rug can be, it adds to that element of comfort by breaking up cold floors. For those who value luxurious comfort, nothing breaks the relaxing mood from the bed to the floor than when they have to step on cold floors. Although carpeted floors or rugs are hard to clean, the comfort and style that it brings will always be worth all the extra effort that you exert to keep the room feeling fresh and tidy.
Install Hanging Lights
Gone are the days when pin lights or boob lights were the only way to illuminate a room. Design fanatics are now calling hanging lights the next big thing, to light up a room. Indeed, it is, as it adds to the coziness of a room with an added design factor. It's up to you to play around with the style of the lights to match the overall theme of the room. Illuminate with a yellow bulb, and the room will surely have that cozy and luxurious five-star feel to it.
The lighting has a lot to offer, in terms of adding to the architectural beauty of any space. You can test it out by walking in a room without good lighting versus one with aesthetically-pleasing ones. You'll immediately see the difference, as an architect.
Add A Reading Or Sitting Corner
If the space permits, you also might want to consider throwing in a couch in the corner of the room. Then, you can put a floor lamp beside it. There's a little reading nook or sitting corner, right there. Most luxurious rooms in five-star hotels have this design element added. If there's anything you want to do while sitting that you don't want to do in bed, you don't have to leave your room anymore. You can read a book, browse the Internet, or do a little research. All within the comforts of your bedroom. That's a luxurious living.
Upgrade All The Hardware
This section applies if you're doing a mix and match between custom-made and ready-made furniture. As an architect, it's your call as to how you're going to go about with it, to make everything look coherent. But, if you're going to do a mix-and-match, a crucial tip to follow is to upgrade the hardware. In most instances, the hardware isn't always going to match. This is only going to look messy in a bedroom.
Creating a luxurious feel also has a lot to do with the theme of the room. As much as possible, the whole theme should be coherent. You can start by having a uniform or similar hardware. For instance, if you want matte silver, then stick to matte silver throughout.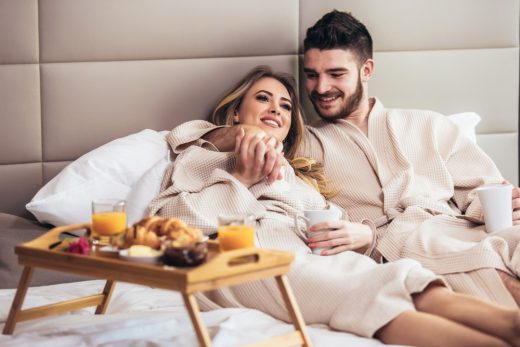 Luxury Bedroom Design Conclusion
The key to making a bedroom feel luxurious is to make it pleasing to the eyes and be comfortable. When you walk in a five-star hotel, is it not that one of the very first things that pop up your mind is how comfortable and coherent the room is? The moment you step in, you'll immediately want to sink in the sheets and go to bed. That is luxury. Through these tips, you're one step closer towards achieving that feel for a bedroom.
Comments on this guide to What All Architects Should Consider When Building A Luxury Bedrooms advice article are welcome.
Building Articles
Oak Hill House, Hampstead, London, UK
Design: Claridge Architects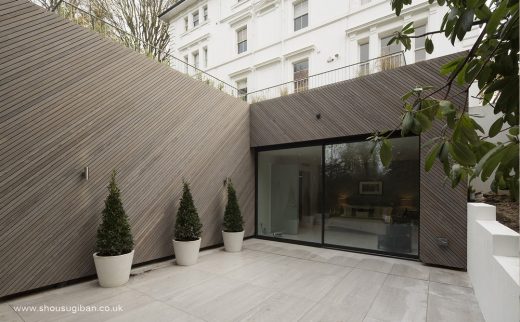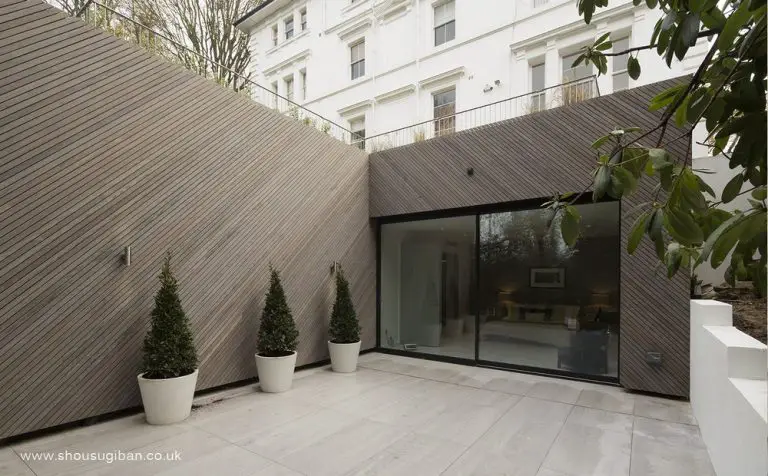 photograph : Simon Kennedy
New Hampstead House
Comments / photos for the What All Architects Should Consider When Building A Luxury Bedroom page welcome