Lighting Outdoor Spaces, Good Landscape Images, Gardens, Property, Planting
Lighting an outdoor space
Practical aspects of providing the right light for the right landscape space – Architectural Article
21 Sep 2017
Good Lighting of Outdoor Spaces
A little light can go a long way in a garden – top tips for lighting an outdoor space
During the dark evenings in winter, popping out to the shed or greenhouse can be an accident waiting to happen. Clutching a torch, while negotiating a slippery path isn't ideal – thankfully there are lots of ways to provide outdoor lighting.
Lighting in a garden can make a great impact, but there are several common errors to avoid. First and foremost, a little goes a long way. You can light a large garden with just a few watts.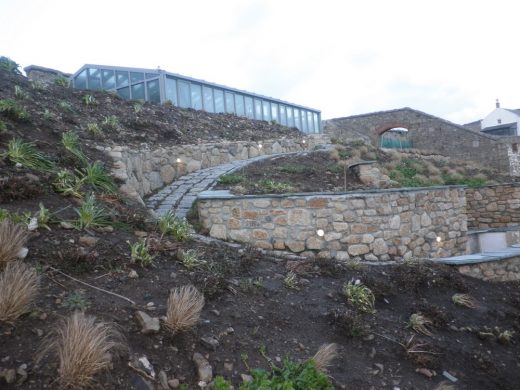 A lighting designer will have a look at the space and discuss the general layout with you and your landscape architect or gardener, if you have one. It's important to think about the effect you want to achieve and look for patterns and shadows too. Are there particular plants or other features that should be highlighted? Permanent features such as steps or paths should be lit all year round.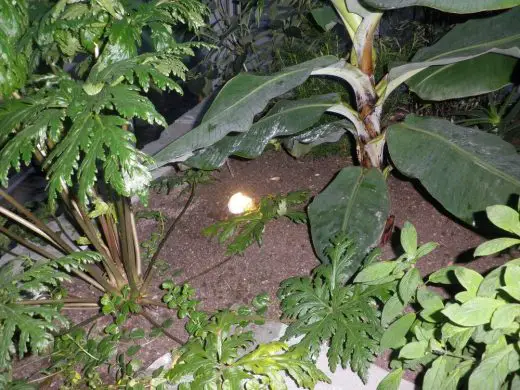 The current trend for large expanses of glass in homes can mean looking out into a mass of black at night, which can make some owners feel a little insecure. This can be solved by lighting the outside space and perhaps picking out the boundary.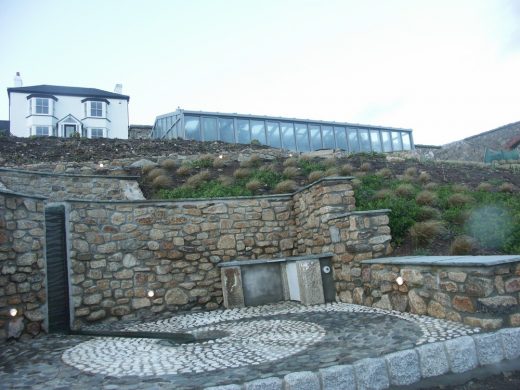 Elsewhere, darkness can be a good thing. You're able to hide less attractive parts of the space, such as rubbish bins or the compost heap – simply by keeping them unlit. Whilst attractive features such as flowers and foliage can be illuminated. However, not every tree or plant should be lit – consideration needs to be taken when designing the scheme.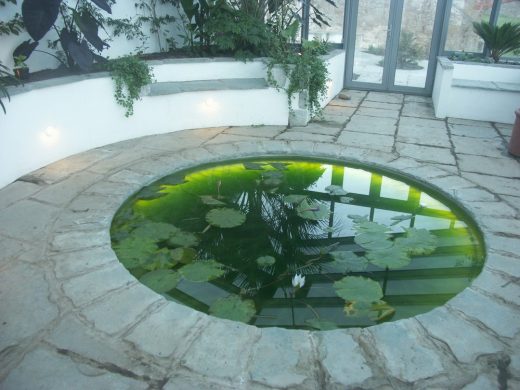 A lighting designer will also be able to advise on the types of fittings that are most suitable for your garden and light it to best effect, not every manufacturer can make good fittings for every situation.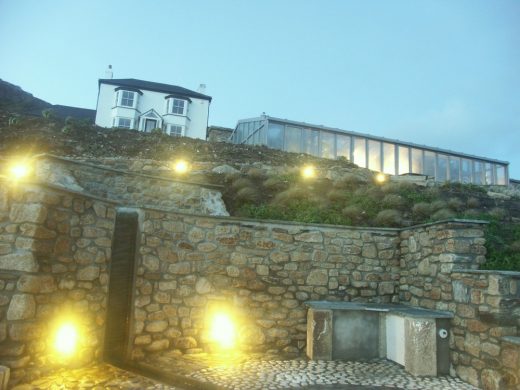 Getting it right can save a lot of hassle and a designer will consider a lot more than just where a fitting needs to be positioned. Are you near the sea, under a flight path or in a public area? These are just some of the issues to be considered.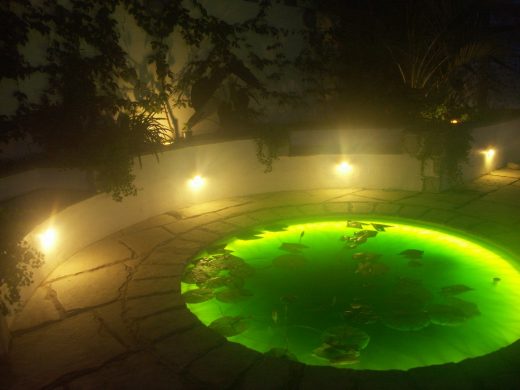 Lighting for security also needs to be thought about. Areas don't necessarily need to be flood lit – sometimes the light can be blinding and not ideal for property entrances with near neighbours or traffic.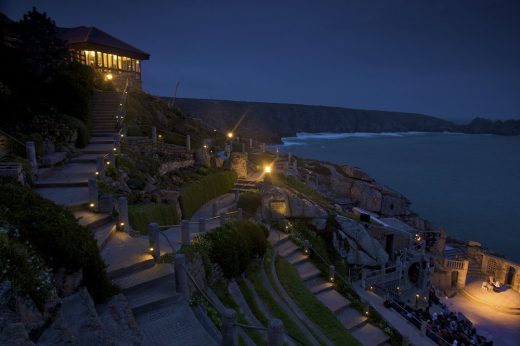 Gardens are a lot of fun as they have the scope to make really interesting pictures with light. They can tell a story, or just guide you around a space.
Get in touch with Chris Watts Lighting Design if you'd like your outdoor space to be very special.
Lighting Design Articles
Luminous Ceilings: Ceiling Lighting Design
Adding Design Details to Ceilings
LUX Virtual Reality Design Tool
Comments / photos for the Good Landscape Lighting Design – Bringing Gardens and Plants to Life at Night article page welcome