Landscaping for Country Home Renovations Advice, House Garden Guide, Outdoor Spaces
Landscaping for Country Home Renovations
26 Nov 2020
Country homes come in many different shapes and sizes, and so do their gardens. Landscaping for your outdoor space to ensure you get your garden to match your indoor renovation comes with many benefits. But how do you get it right?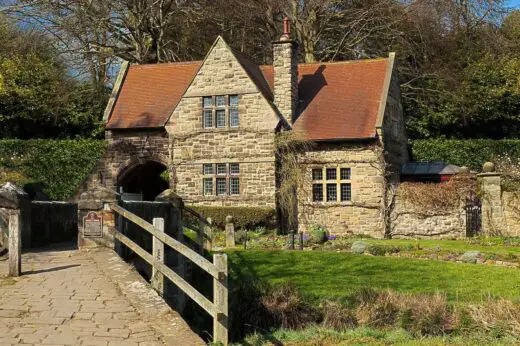 Planning your design
Whether you have a large or small space to work with, a modern or traditional property that you want to continue the theme of outside, or are looking for cosy nooks or vast expanses of open ground, you are likely to be looking to incorporate the same features somewhere within your garden.
When you have the luxury of starting from scratch, you really can plan for the perfect garden creation. Remember, you will be investing a great deal of time, and possibly money, to make your dream garden and so time spent planning and choosing your garden style, layout and furniture items will certainly be well spent. There are a few things to consider when making your plans, which we look at below.
Working with your garden's aspect and climate
The way your garden faces can influence positioning of any summer house, garden feature or patio and seating area; to ensure that wherever you place them, you can enjoy them for as long as possible throughout the year. Facing your buildings into or away from the sun, creating shade where you may require it on a hot sunny day or to provide effective shelter if your property is always hit from one direction with wind, are all factors that you should look to plan for.
Climate varies considerably, even from one end of the UK to the other. If your property is on higher ground, it and your garden may require more protection from winds than a garden nestled into the side of a bank. Think about how your garden will cope with this. There is no point putting beautiful plants or a greenhouse in if they'll become badly damaged at the first sign of heavy wind.
Creating smaller areas within a larger garden can help to create the perfect space, no matter what the season, and making the right choice from the many different styles of outdoor garden furniture available can ensure you have durable and practical furniture whatever the season it is in the UK Garden Furniture needs to withstand many weathers, from heavy wind, rain downpours and even the odd day of burning sunshine; all of which mean our choice and placement of furniture is important.
Landscaping for Country Home Renovations – Seating and dining areas
If you have the luxury of space, you may want to create different areas for different purposes. You could have the option to create separate areas for eating and relaxing, formal areas where you can incorporate large dining spaces or a small bistro set for a quieter get away. The choices are endless and there are some beautiful outdoor garden furniture sets in a variety of finishes that could fit into each space perfectly.
You can also choose to create snugs and relaxing spaces with recliners or a more informal rattan sofa and cushion design set, incorporating coffee table heights rather than dining tables that are more formal.
Smaller gardens may call for furniture that is more versatile, where a dining chair reclines into a layback chair or lounger for you to relax, adding perhaps, a pathway or arbour to give added dimension and character to a small space, without compromising on practical use. Tables that can extend or fold away when not in use can provide a practical solution when space is an issue.
While planning your garden space may take a little time and effort, the results could be truly stunning, and with the health benefits of spending time outdoors being well documented, your health and well-being will thank you.
Comments on this guide to Landscaping for Country Home Renovations article are welcome.
Gardens
Gardens Posts
How to neatly organize your home garden
Landscaping and garden design ideas for your outdoors
Top 3 factors for planning new landscape design
Buildings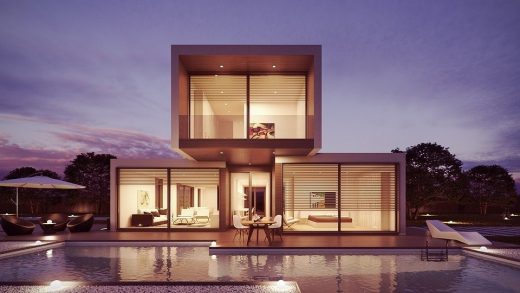 image courtesy of article provider
Comments / photos for the Landscaping for Country Home Renovations Advice page welcome