Investing in Visually-Appealing Café Furniture Tips, Furnishing Style Advice, Building Interior Guide
Investing in Visually-Appealing Café Furniture is a Return on Investment for Businesses
Oct 19, 2020
Arranging the furniture in your Café is tiring and can result in unnecessary hassle. Understanding the right café furniture and investing in the same is, therefore, crucial. While setting up a Café, it is essential to focus on the seating arrangements for customers. Café furniture requires special attention to get customers barging in.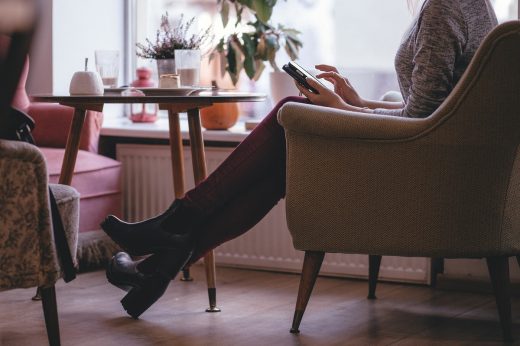 Investing in Visually-Appealing Café Furniture Guide
An Array of Options
Several manufacturers and distributors provide a wide variety of options that you can select. Coffee tables and chairs are one of the most sought-after pieces of furniture for a Café. There are a lot of options related to the size, styles, and sizes of the furniture and their types.
To evaluate the requirements of your Café is essential for choosing the best kind of furniture that will offer a radiant look to the Café. If your Café has an outdoor and indoor option, you need to get outdoor and indoor furniture. Outdoor furniture is susceptible to more wear and tear than their counterparts. Therefore, choosing outdoor chairs made of strong material is essential.
The Material of the Furniture
Most Cafés opt for wooden furniture as it creates a sophisticated look. However, you can check out other options and rule out the alternatives that do not work for you.
In light of this, check for the maintenance, depreciation cost, and the durability of the furniture. If you will have to replace the furniture in a year, there is no point in investing tons of money on that particular furniture type.
Also, remember that some providers will sell sub-standard items promising it as originals. As a result, you should choose a reputed and reliable Café furniture provider to flash out your Café to your visitors. You can find a variety of alternatives, along with customizable options, at Café solutions Melbourne.
Placement of the Furniture
The placement of the furniture is a crucial process and aids heavily in the creation of visual appearance. In the dining area, you can opt for an open bar, with shelves, tabletops, and cabinets for placing the necessary items. Moreover, if you are thinking of putting a centre table for eight people, and surround it with small coffee tables for a count of two or four, then you need to make sure all the tables are made from the same material and complement each other. You cannot opt for a wooden table in the middle, with plastic tables of different colour in the rest of the Café.
Depending on the décor of the Café, you can keep the furniture formal or not. Get furniture that aids storage so that you can keep other games and magazines that the customers can enjoy. You have to have sturdy tables that will withstand feet resting on them for a long time, tables that will not get spoiled after a spilled drink or any other damages. Moreover, if your Café is a family-oriented space, then you will have to make sure that your furniture does not have any pointy edges that can harm the children.
Comments on this Investing in Visually-Appealing Café Furniture advice article are welcome.
Café Design Articles
Café de Parel
Interior Design: Ninetynine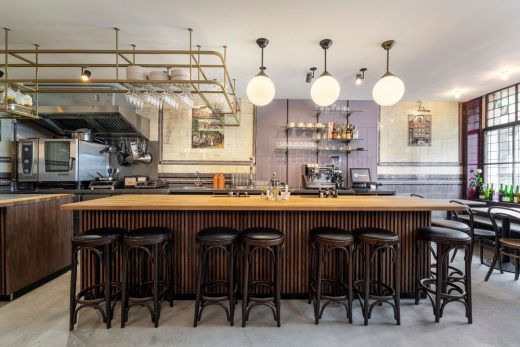 photograph : Ewout Huibers
The Pearl Café on Westerstraat
Buildings
Furniture Posts
Ideas on What to Put On a Coffee Table
Give your Old Wood Furniture Pieces a New Look
Best Hampton bar stools in Australia for your kitchen
Restaurant Design
Contemporary Interiors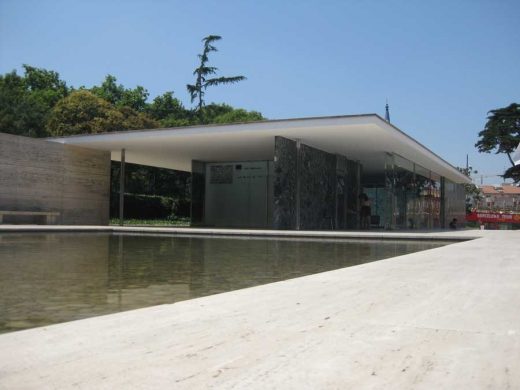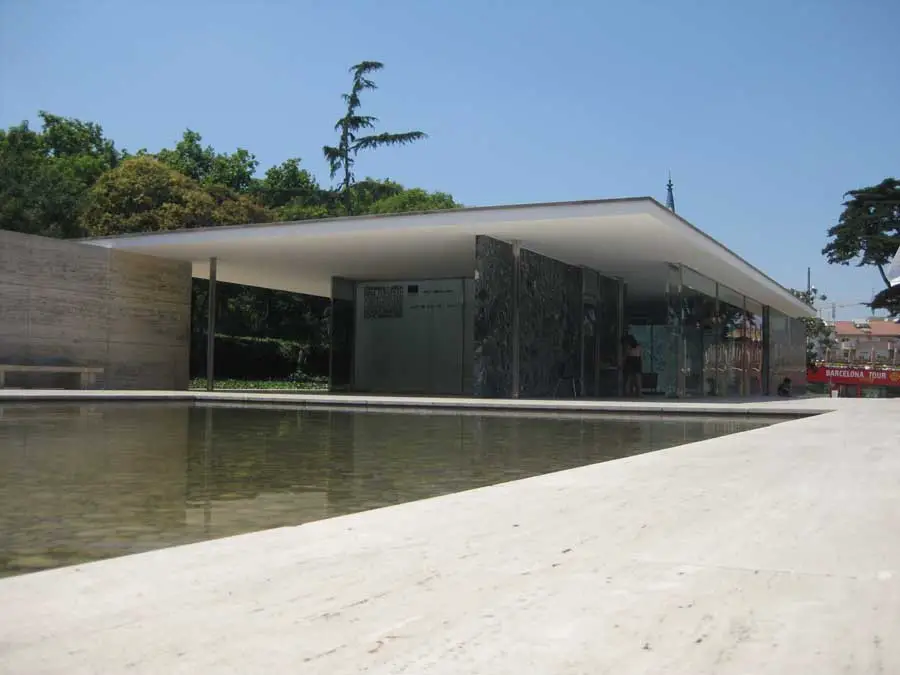 photo © Adrian Welch
Comments / photos for the Investing in Visually-Appealing Café Furniture Guide page welcome