Interior design trends in the uk in 2021, Building style tips, Property decor advice
Interior Design Trends – UK in 2021
20 Aug 2021
So you have a new home and want to make the interior just the way you want it. Whether you have a bespoke property or a standard build, getting the colour scheme and the furniture to fit is the difference between a happy and good life.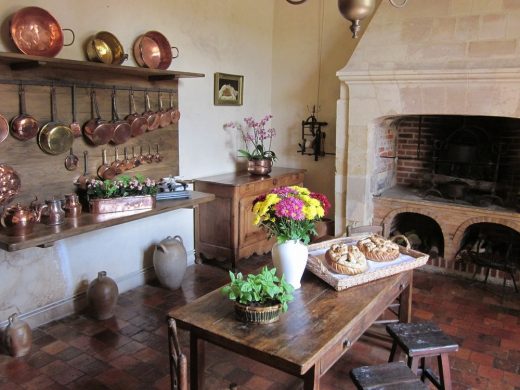 Here, we explore the interior design trends in the UK in 2021 to give you inspiration and insight.
Consider a Maximalist Bloomsbury Artist Approach to Decorating
This year, the trend is to go big. Following the tradition of Bloomsbury artists who not only painted their walls but their furniture too. It may sound a bit crazy but consider using contrast patterns formatted to a colour scheme that harmonise together and feature scales of print. This adds a certain spice to your room.
Finally, use two grounding colours to pull everything together so it doesn't jar.
Consider Stripes
Stripes may not be ringing your bell but a striped wall with appropriate beds and bed frames can work wonders. A good choice of bedding will soften the stripes and bring everything into cohesion and the flow will be on point.
Bold Colours are So This Year!
Bold is the way with colours so don't be afraid to experiment. A bold primary palette on the wall can make a piece of brightly coloured furniture contrast and stand out. When choosing furniture go for bold colours that contrast the walls it will sit against.
You may want to go more neutral when searching for dining tables in the UK, but that's up to you.
Wall Murals Are in!
It may not be that easy to pull off but wall murals are going to be more common as the year progresses. Famous paintings to original creations are going to be the feature wall well into 2022. If you have an artistic nature, you may want to try and paint one yourself if you feel inspired.
Think Rustic Vogue
Putting character details into a modern home is always pleasing, warming, and comforting. Here, we're talking about a French farmhouse look in the kitchen and that kind of thing. To work, it requires exposed wood such as beams or floorboards.
When balancing old and new it is important to achieve harmony so things do not look out of place. If you can use reclaimed wood to achieve the effect so much the better.
Consider the Contemporary Country Look
A look that is becoming popular is the contemporary country look. Here, folksy and character prints are mixed with natural textures that complement one another. You may want to give it a try. If so, think amber tones.
Yellow and Gray are Colours of Choice
Interior designers are embracing yellow and grey in 2021. When you see grey on yellow it is surprising how well it works. Yellow conjures images of warmth and depending on the setting can make you feel summery like you're at the beach. The grey provides good contrast and used well can set off the yellow. Consider it.
With a good interior design, you'll have a happier life as everything will be just right.
Comments on this Interior Design Trends in the UK in 2021 article are welcome.
Interior Design
Interior Design Posts
Use of Tapestries in Interior Design
How to combine colors for interior design
Building Articles
Residential Architecture
Comments / photos for the Interior Design Trends in the UK in 2021 page welcome