How to increase your property value by 20% with a loft conversion, Building expansion tips, Home attic advice
Increase Your Property Value With A Loft Conversion
16 Jun 2021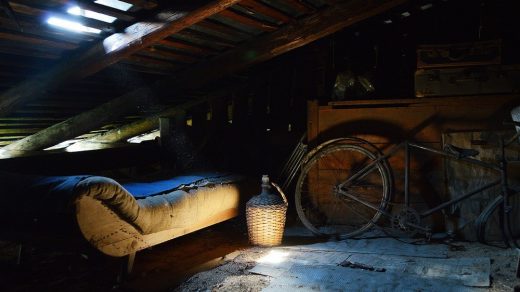 For some it's a case of not wanting to lose their garden space. For others, they simply cannot build sideways. When you can't or won't go out, you look up and that's where the ever popular loft conversion comes into play. The loft conversion is becoming one of the UK's most popular home renovation options, most certainly THE popular choice for homes in London.
In crowded, urban environments, like London, loft conversions allow so many to extend their home who normally wouldn't be able to. Building lateral extensions are not only unlikely to get planning permission but they're also a sacrifice in terms of having to give up the limited outdoor space that you have. Loft conversions on the other hand allow you to increase square footage and gain some incredible views at the same time. So much so in fact, that all over the UK, once unused and neglected lofts are now being transformed into new bedrooms, new playrooms, home offices and more.
They're not only being given a new lease of life but the families who live in these homes are enjoying the incredible benefits of additional space and in some cases, up to 20% additional property value. In fact, a recent survey carried out by Nationwide showed an additional 21% of the property's value to be added to the current market value when homeowners added an extra bedroom and ensuite via a loft conversion. In London specifically, these property value increases reached even higher still with some seeing increases of 24.5%.
Maximise Your Loft Conversion For Maximum Value
While it sounds like a total no-brainer, the increase in property value you see through a loft conversion will depend highly on not only the loft conversion you have constructed but the quality of the construction as well as how you incorporate additional storage that you'll inevitably lose through the loft conversion.
A loft conversion does for most, make excellent sense but you'll of course need to consider certain factors to ensure you're getting the most bang for your buck. Here are just a few top tips for you to think about before you jump full steam ahead, to make sure you're doing all you can to grab that potential 20% property value increase…
Is A Loft Conversion Right For You?
First and foremost, you need to decide whether a loft conversion is right for you and your property. You need to take any decisions of the heart away from this and think long and hard about whether it's a suitable choice in terms of extending your property.
If you're lucky enough to be able to consider a lateral home extension, ask yourself, would this be better? You may even want to talk to a local estate agent about what would be the best option. Better still, consider speaking with the likes of Clapham Construction Service. While they are indeed loft conversion specialists, they're also home renovation and construction specialists, having spent over two decades carrying out home extensions and loft conversions. Construction teams like Clapham will be able to take an unbiased look at your home and tell you what would be the best option for you.
Decide On What Is The Best Type Of Loft Conversion – Style & Budget
If a loft conversion is the right option, it's then time to decide on the right type of loft conversion. There are a number of different styles to consider. Of course, one of the biggest factors when it comes to choosing the right style for you will be your style home and surrounding properties. Your budget will also come into play here.
Can you afford a more extravagant loft conversion or will you need to keep things simple to stay within your budget? While your loft conversion may not be able to house a full bedroom and ensuite, it may still be worth considering. Why? Because a roof light loft conversion could still be utilised for something else and still allow you to make that additional increase in your home's value. From home offices to playrooms, there are multiple uses for a loft conversion.
Consider Relocation Of Storage
Don't forget, a loft conversion will inevitably mean losing a lot of storage space. Sat above the entire house, the loft can often become home to all those items we can't quite throw away over the years. As a result, we find ourselves storing everything in there.
When it comes to starting a loft conversion however, it means having to find more storage elsewhere, which can be tough, especially when you may already need to sacrifice a small bedroom for the stairs. Can you create storage within the eaves? Or utilise a storage cupboard downstairs? Could you utilise storage options within a garage perhaps? Ensuring you still have storage is a great way to help increase that property value.
Try To Install Ensuite Bathrooms To Additional Bedrooms
If your loft conversion will mainly be used as a bedroom, the best advice you can take – where possible – is to make sure you install an ensuite bathroom too. While additional bedrooms are fantastic, the idea of clambering down and back up stairs in the middle of the night just to use the toilet can be a little off putting. By having an ensuite added, you're also creating a self-sufficient room which can be utilised as a guest bedroom when relatives/friends come to stay, offering them a real sense of privacy.
Increase Your Property Value With A Loft Conversion – Contact The Experts
If you'd like more information on maximising your property value with a loft conversion, contact Clapham Construction Service today on 0203 950 7957. Take advantage of their free, no-obligation consultation and take your first step toward a first-class loft conversion.
Comments on this Increase Your Property Value By 20% With A Loft Conversion article are welcome.
Building Articles
Residential Architecture
Comments / photos for the How To Increase Your Property Value By 20% With A Loft Conversion page welcome