Feng Shui Workplace Design, Architectural Spiritual Energy, Office Building Layout
Incorporating Feng Shui In Workplace Design
Office Architecture Advice Article
25 Apr 2019
Incorporating Feng Shui Into Workplace Design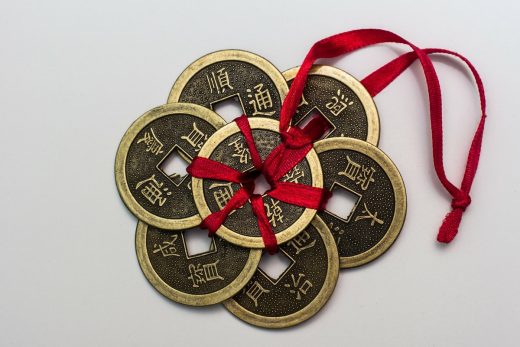 Feng Shui Workplace Design Guide
Feng Shui, which originated in China, is a system where people believe there is a connection on a spiritual level between nature and a man-made environment. And where getting this connection right can lead to the correct balance of energy being achieved. This concept has inevitably has tempted many of us outside of China to make Feng Shui work for them, and a natural progression to this, has been the attempt to incorporate this belief into the design of the workplace.
Now, it is normal for most companies to think of ways to make staff feel comfortable in their working environment. Thus creating the best conditions, or balance, in an attempt to get the best out of employees. This is usually the case for progressive gaming companies, where creativity is essential. InTouch Games immediately comes to mind, as they recently revamped their entire head office in Halesowen, and even included a gym to achieve that perfect work place.
Therefore, it is no surprise to see companies taking this to the next level by bringing Feng Shui into play. Feng Shui teaches that wood, fire, earth, metal and water are essential elements, and it is these which connect us to the natural world. Therefore, it is important that these elements are represented when Feng Shui is incorporated into workplace design.
For Earth, earth-based material could be used in the form of shelving, tables or even decorative pottery which appears around the place. Fire links in with light, both natural light coming through the windows, as well as man-made lighting systems. You could represent wood via tables, which are always going to be in use in a workplace, while metal finishes are everywhere to represent the element of metal. There are many ways to incorporate water into workplace design too, with water features, fish tanks, and even glass tops on tables.
Everyone will agree that natural light is vital when it comes to well-being for humans, and so does science and Feng Shui. Therefore, when you are incorporating Feng Shui into workplace design it's vital to allow as much natural light as possible to be in the workplace. Obviously, the amount of light can be controlled on demand using drapery when needed, but natural light is something that should never be overlooked and always welcome.
Feng Shui also considers yin and yang very important, as it's yin and yang which provides the route to a sense of harmony. There are a few points to consider in relation to Feng Shui and the yin and yang approach, with one of the first being to ensure that all five key elements – wood, fire, earth, metal and water – are represented.
There is also a need for employees to be seated in command positions, and this is achieved by using high back chairs as an example. There should also be a variety of materials in use to express ying and yang. A mixture of both hard and soft materials is a good way to go, while there should also be the inclusion of both natural and artificial lighting.
Workplace design in many respects has never been more important. Business owners, in an ever increasing competitive marketplace, are looking at ways to not only get higher levels of productivity out of their employees; but also at ways to ensure they are happy and motivated too. Feng Shui represents an approach that has been around for a while, but one many are now turning to as they undergo renovations.
Building Articles
Tennyson Point House
Architects: CplusC Architectural Workshop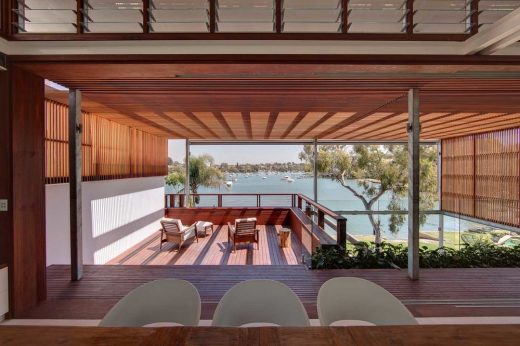 photograph : Murray Fredericks
Tennyson Point House
Comments / photos for the Incorporating Feng Shui Into Workplace Design page welcome