Trusted Roof Inspection Advice, Roofing Compliance Tips, Checking Building Structure
Implementing roof inspection – How to go about it?
22 Sep 2019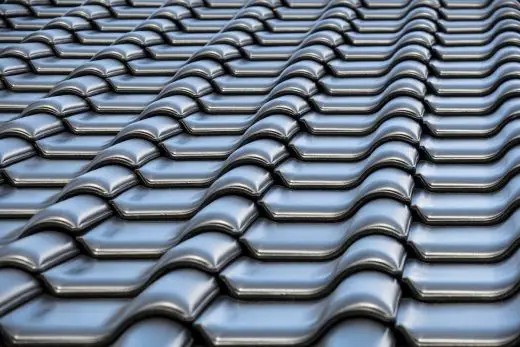 Implementing roof inspection Tips
A building/house owner makes a considerable investment with a commercial or residential building. And he must make sure that the members living in the building are safe and secure. One of the pre-requisites for this is a good quality roof. If you want to ensure that a roof is in excellent condition, it is essential to conduct timely roof inspections and the required maintenance.
Both commercial and residential roofs are always under the impact of stress, weather, and other structural movements. That aside, there's the usual aging process as well as issues related to contamination, neglect, accidents and other casual errors that require repairs from time to time. Hence, when you schedule a roof inspection, you can detect the minor issues and address them at the earliest. It will help you to resolve the same and save you from expensive replacements before time. A damaged roof that gets neglected for a long time can also pose a threat to the members living in the house. With routine inspections, you can prevent such dangers.
However, it is always essential to join hands with an expert roofing contractor for your roof inspections. To know more about this, you can get in touch with roofing American Fork service providers. Are you planning for a roof inspection? If yes, you can keep the following pointers in mind:
The early detection
When you schedule a timely review, you say yes to a preventive roof maintenance program that highlights the minor repairs the roof needs. The main objective of this program is to increase the roof's durability and life expectancy. It offers improved security to the building and reduces the total expenses.
The fundamental aspects of this program include visual inspections that help to decide on the present condition of the flashings and roof membrane. It also includes instant repair for any roofing defects before the moisture accumulates inside the building or roof. The inspection scans the non-destructive moisture to decide whether it has moved inside the insulation of the roofing system. It helps to minimize the scope for damage. It is essential to opt-in for a roof inspection twice a year to ensure that your roof is under your control.
The roofing inspection check-list
Are you thinking about the best time for a roof inspection? It is after the winter and at times during the spring season. Also, if there has been a hailstorm or climatic extremes, it is a wise decision to get your roof inspected, so that you can check for the probable damages that could have happened because of the harsh elements. To ensure that the inspection takes place seamlessly and within the estimated time, you need to plan a check-list. Some of the critical content of the check-list is as follows:
Before you reach the roof, take time to scan the building interior for water damage signs, like water stains, mold, peeling paint, leaks, drips, and mildew. You need to carefully assess for these signs and take note if you get to see any one or more of these signs.
When you are on the roof, you should also check for the debris and dust accumulation inside the drains, scuppers, and gutters. The dirt, leaves, and various other debris can create a hindrance in the way of smooth drainage. When water isn't able to move out of the roof, there can be significant damage because of standing water. Additionally, it is essential to keep a check on the drainage seals to make sure that water is smoothly flowing within right through the drain and not encompassing it.
When the roof comprises of expansion joints, you should also check for tears, gaps, and cuts.
You can also make a note of cracking, holes, blistering, tears as well as the deep scratches inside the membrane. You can also scan to see if there's any moss or fungal growth on the roof, which is unhealthy for the members living in the house or working on the commercial building. You need to make a way to eliminate the moss and fungus at the earliest; else it can deteriorate your roof surface and result in a costly replacement.
You can also keep a check on the external structural elements, for instance, the equipment, pipes, and vents. When you scan these surfaces for cleanliness, you can check for signs like fungus, peeling paint, rot, and rust. You can also keep a tab on the missing roof parts as well as the sagging and drooping pipes.
If your rooftop needs flashing, you need to address that as well. Ensure that the flashing doesn't go apart from the roof and leave gaps. It can be a clear sign that your roof has leaks. Else, it also suggests that the roof membrane has undergone immense damage.
You should also keep a vigilant eye on device supports and pipe! You should make sure that the pipes don't sag in any way. Also, make sure that you don't see any cracks on the support base, support digging, and deflected hangers in your residential or commercial roof membrane.
If you need any security signage, ensure that it's legible! You should also post it at a visible place. And if you don't do this, people might have the danger of getting hurt.
You should also check the platforms, railings, crossovers, and stairs for loose parts, structural soundness as well as any surface damage.
The check-list for residential and commercial roofing inspection varies depending on the roof structure, condition, and building/house owner. You need to put more importance on the check-list components that are discussed above. You can ask for guidance from an expert commercial roofing contractor as well. The commercial roof repairs should get conducted on a timely basis and with complete precision.
When your roof has defects and structural damage, it can lead to expensive repairs. The best way to plan a roof inspection is to pay close attention to all the details. No one wants to work in a building or stay at a house that has roofing issues. No one wants to stay in perpetual anxiety and tension. That is the reason why you need to plan your roofing inspection correctly.
Comments on this implementing roof inspection advice article are welcome.
Building Articles
Orange Regional Museum and Community Centre, New South Wales
Design: Crone Architects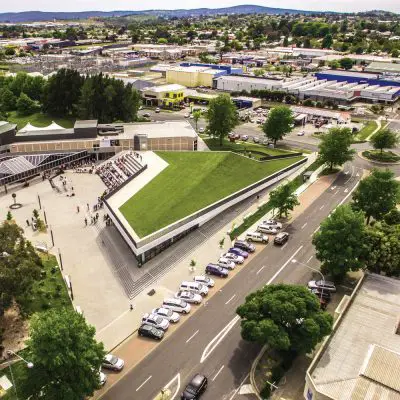 photo : Troy Pearson
Orange Regional Museum and Community Centre Building
Comments / photos for the Implementing roof inspection – How to go about it? page welcome