Transform Architect Business, Architectural Career, Building Designer, Property
How to Transform Your Architect Career into Business
Architecture Profession: Building Industry Construction Advice Article
9 Apr 2019
Architect Career Deelopment Advice
How to Transform Your Architect Career into Business
Architecture is such an interesting yet a challenging industry. To start your own business as an architectural consultant is not easy. There is so much you need to learn as an architect to enable you become successful in the architecture business. Read this post to understand how you can transform your architect career into an architectural business.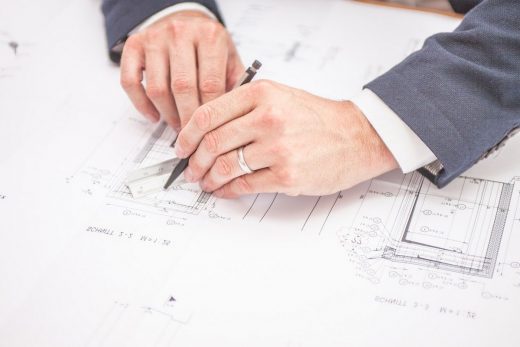 The Basics
An architectural business is just like any other business. The challenges you will encounter while starting this business is just like other challenges that other business startups encounter. All you need is to believe in your ability to start and run this venture. You will need a source of funding and mentors in this industry to hold your hand.
A Place to Work From
As an architect, where you work from is really important. It will reflect your professionalism and the love for design to your potential clients. You should work from a well-kept and designed office. Clients will have a positive altitude with your skills if your office space is neatly designed. Make the space creative and appealing for the clients who visit your studio or office.
Network and Create Good Relationships with Clients
When you are new to any business, there isn't so much to show for your work. Clients will be hard to come by. To compete successfully with other businesses that have been in the market longer, you need to find a way of attracting customers. Ensure you have all your of previous designs and works ready with you so that you can present them to the new clients. Ensure that you retain all your clients by offering excellent services. In trying to attract and retain your clients, follow your goals and business values. This is how you grow a reputable and successful business.
Have Mentors
When your business is young, you need people to hold your hand. Starting a business is hard. Running a new business is more challenging. You are prone to making mistakes which can completely ruin your business. Have a few professionals who can help you in these times. You need to learn from the people who have been where you are today. You can use online and social media platforms to talk to other people in this business. You will learn from their mistakes.
Build up on your Business
When you are starting up your architectural business, you do not have many resources. With time you can grow and improve your business. Look for ways you can invest to raise funds for your business.
For instance, you can invest some of your money in stocks, bonds, mutual funds or any other viable investment. If you want to learn investment tips, join the Investors Hangout. You will learn how to invest your money, especially in the stock market.
Starting an architectural firm is challenging. It requires proper planning, research and a bit of experience. You will need capital, time and other resources to build up the business. When you are starting out have a clear strategy of how you will run your business.
Building Articles
TULIP – Your Place at the Table!, Hydro-Québec Parc, Sainte-Catherine Ouest, corner Clark
Architects: ADHOC architectes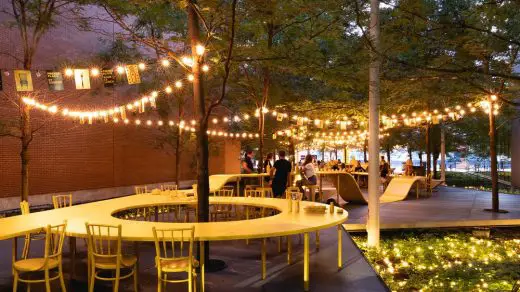 photo : Raphaël Thibodeau
Your Place at the Table! Hydro-Québec Parc
Comments / photos for the How to Transform Your Architect Career into Business page welcome