How to Survive Architecture School Guide, Further Education Online Tips, Architect Educational Advice
How to Survive Architecture School
31 Jan 2021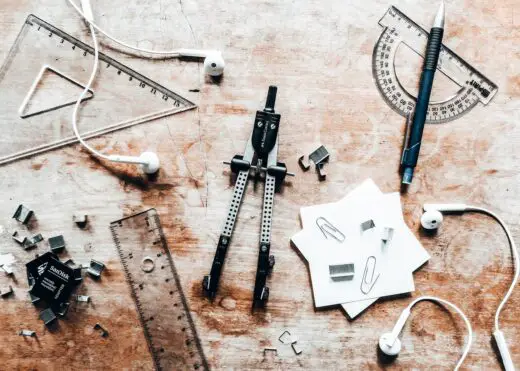 Formal schooling of almost any kind can have extreme highs and lows and architecture school is no exception. With many programs being on an accelerated timeline, students are really feeling the pressure of performance and graduation all wrapped into one. Not to mention what comes next, the stresses of gainful employment upon graduation. Using your tenure as a student to develop the right habits that will help you once you become a working professional is one of the most invaluable gifts that architecture school can give you, so do not sleep on this opportunity to carve out some positive habits.
Time Management
If you are a student in a fast-paced environment filled with constant changes, you are in a group of that will especially benefit from the skill of time management. One easy way to tackle the clock, is to take advantage of online resources that can replace the need for in-person attention. With medical and recreational marijuana becoming an increasingly growing industry, those that contribute as sellers or consumers can automate the entire experience to effectively manage their time. Green Health Docs mentions that recreational cannabis is typically limited to patients over 21 years of age and comes with strict possession limits. As a medical marijuana patient, you face fewer restrictions and have more freedom to access your medication in greater quantities. Furthermore, marijuana consumption can also help you stay focused. It is an easy online process and for Californians medical marijuana cards are cheap. Being able to automate your errands and outsource your shopping to e-commerce in any industry is going to give you back plenty of time to dedicate towards your classes and obligations as a busy student.
Take Space
This may seem counterproductive but taking space from projects and study materials to let your brain breathe is a highly effective strategy towards successfully achieving your goals. Spending too much time staring at the same thing can negatively impact your results because you have burned your mind on with a focus that is too intense. Taking a short break to refresh yourself allows you to return to the task at hand with a renewed energy while also enabling you to better solve the problem or absorb the information. Once frustration has set in it can have a snowball effect and if you resist the urge to take a step back you could wind up self-sabotaging.
Make Friends with Your Classmates
At the start of your architectural education journey, you will be sitting in classrooms with upwards of 100 people but towards the end of your schooling that group size will have reduce significantly. You will be spending so much of your time with your peers and classmates it would be a waste of your resources and not to mention create an unpleasant experience if you did not embrace them in a friendly capacity.
Creating a bond with classmates gives you an opportunity to learn from in a non-competitive environment. These are also some of the only other individuals in your world who will share in your exact experiences. When you have a professor that is especially tough, they will get it, when you have a deadline you are stressed to meet, they will get it, and when you have a triumph to celebrate because of plenty of hard work, they will understand.
Comments on this guide to How to survive Architecture School article are welcome.
Home
Residential Architecture Articles


photograph © Adrian Welch
Comments / photos for the How to survive Architecture School Guide page welcome