How to save on water consumption when watering, Yard landscape tips, Online garden advice
How to Save on Water Consumption During Landscape Watering
14 August 2021
Selecting the proper sprinkler nozzles in landscape watering is crucial. Planning a schedule for your yard watering can is challenging, especially in the modern-day. The majority of people are too busy to focus on regular watering of the garden because of the varying climatic conditions. Your region may have watering restrictions as well. With the factors above, there is a need to look into your garden watering routine to have a convenient transition for the plant growing on your lawn to save on water use.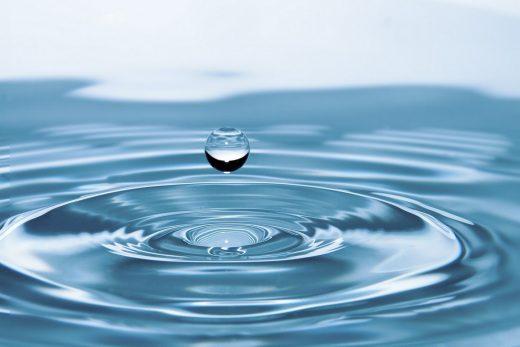 How to Save on Water Consumption When Watering Landscape
Here are some tips to help you with the watering of your landscape:
Selective planting
Having a plant in the proper area in an environmentally friendly way minimizes water use and helps long-term lawn maintenance. Plants should be classified based on the shade or sun requirements: you should be conversant with the parts of your property where the normal watering levels are affected by the drainage system of the premises.
Use of compost
Compost is a combination of stem and leaf waste for your garden and is an ideal way to make your landscape renewable. Compost is rich in nutrients and aids in the breaking down of harmful organisms in the soil. The compost retains moisture levels in your garden and within the ground in the lawn.
Drip irrigation
The drip irrigation systems are a reliable way to offer proper watering at a slow rate for your lawn. The technique provides uniform saturation of the soil. Water consumption is reduced when using a spray nozzle that distributes water evenly throughout your yard or garden. You require adjusting the watering levels based on the type of grass or plants you have.
Using mulch
Mulch is an effective way to slow down water evaporation as it is the leading way of losing water in your garden. Avoid too much mulch: the maximum depth you should spread the mulch is three inches deep around your plants. Organic mulch used for edible plants includes sawdust, seaweed, bark chips, straw, and dry composted manure. Water-wise mulches are such as chipped hardwood, pine bark, and pine straw.
How to select a sprinkler nozzle
The main factors that differentiate sprinkler nozzles are the angle of the spray and the orifice size. As a result of the two, you can identify how many gallons your sprinkler nozzle can distribute per minute. This also determines how much pressure the flow of water has. Various sprinkler types require a specific nozzle which depends on the gallons per minute and pound per square. If you see a big nozzle size, there are reduced pounds per square and keep the gallons per minute the same.
What are the nozzle options available?
Landscape watering tools and equipment come in varying options. You can opt for a sprinkler nozzle spray angle between not more than the 65-degree angle. The spraying angle facilitates close spraying of the lawn surface while the same width is maintained while increasing the water impact pressure. It is vital to keep your sprinkler nozzle at a constant distance from the region being watered. A sprinkler nozzle at zero degrees saturates a small part of your garden with high water power. Below are some different nozzle colors to select from in the modern market:
Red nozzles are zero degrees sprays
Yellow nozzles have sprays at 15 degrees
Green nozzles have 25 degrees sprays
Black nozzles are low-pressure nozzles
To ensure you have a reliable irrigation system, always purchase the correct type of nozzles. Ensure the sprinkler nozzles are unclogged in case some particles or debris are blocking the tip of the nozzle. With this, you get the right amount of water from your lawn.
Comments on this How to Save on Water Consumption During Landscape Watering advice article are welcome.
Water Systems Posts
Effects Of Hard Water On A Home
Ultimate Drainage Infrastructure Guide
Why is water treatment important?
Building Articles
Residential Architecture
Luminary Apartments, Hawthorn, Melbourne, Victoria
Design: Plus Architecture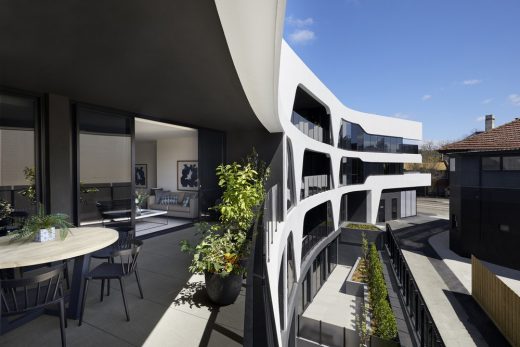 image : Tom Roe
Luminary Apartment Building in Hawthorn
Comments / photos for the How to save on water consumption when watering help guide page welcome