How to remove scratches from clear plastic, Building Design Tips, Online Advice
Remove Scratches From Clear Plastic
10 Jun 2021
Scratches due to normal wear and tear are a common problem you will experience with acrylic furniture types, safety glass lenses, windows, shields, and other materials made with clear plastics. Fortunately, you can get rid of the blemishes using standard household supplies, elbow grease, and a few guidelines. Below is a comprehensive guide on how to remove scratches from clear plastic.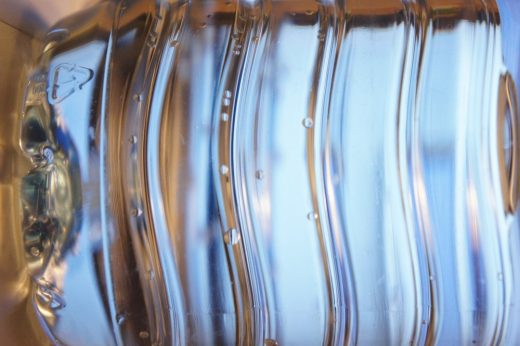 Remove Scratches From Plastic Guide
Gather The Right Materials
Sandpaper, baking soda, rubbing alcohol, cotton balls, dish soap, and a metal or plastic polishing compound are some of the standard materials you will need to eliminate scratches on clear plastic.
As stated early on, clear plastic types like acrylic, polycarbonate sheets, polyvinyl chloride (PVC) are susceptible to scratching, albeit to various degrees. Therefore, it is essential to determine the depth of scratches since this would determine how you would get rid of them. You can readily run your finger over the scratch and consider it shallow if your nail doesn't hook. These scratches can be readily treated with mild abrasives like toothpaste or baking soda. However, you might need a couple of passes and fine grit wet sandpaper if your nail hooks, indicating a deeper scratch.
It is essential to thoroughly clean the plastic surface before buffing to prevent debris from further scratching the plastic. Therefore, use a few drops of dish soap and warm water, and apply a decent amount of rubbing alcohol to your cotton balls or a cloth to clean your clear plastic thoroughly.
Start Buffing With A Light Abrasive
Toothpaste contains silica which is typically abrasive enough to clear minor scratches. As such, squeeze out a little toothpaste and cover the scratch, and then start buffing in small circles until the surface evens out. Then, rinse the residue with water and use elbow grease for about ten minutes to get your desired results. You can also combine equal amounts of baking soda and water to create a thick paste. You can then apply this paste with cotton balls, working it into scratches with circular, gentle motions. Also, rinse periodically to observe your progress, and repeat till the scratches are gone. If neither baking soda nor toothpaste work, you might need wet sandpaper.
Wet Sanding For Deeper Scratches
Wet sanding is ideal for plastic surfaces with deeper surfaces because it levels out these surfaces with more force than baking soda, toothpaste, and other light abrasives. Your sandpaper needs to be wet because moisture prevents material build-up, preventing plastic surfaces from experiencing further scratches. Consequently, soak your sandpaper in water for several minutes, and then use a circular, gentle motion to sand the area. It would be best to rinse between passes to check out your progress and re-wet your sandpaper when necessary throughout the process.
The plastic surface will likely lose its luster after you clear all scratches and clean thoroughly. However, you can restore its shine by using a tiny amount of metal or plastic polishing compound on the dull area. Then, apply this compound in circular motions using a clean, dry cloth to get the plastic gleaming again.
Comments on this Remove Scratches From Clear Plastic article are welcome.
Plastic
Plastic Products
Custom Plastic Moulding Products Experts and Manufacturers
Make the switch to plastic crates advice
Plastic and its use in construction modelling
Building Design
Residential Architecture
Comments / photos for the How To Remove Scratches From Clear Plastic page welcome