Trusted Naturally Polish Home Stone Tile Tips, Home Advice
How To Naturally Polish Your Home Stone Tile Tips
Dec 13, 2019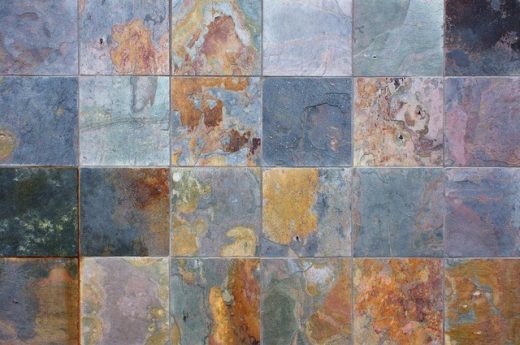 Naturally Polish Your Home Stone Tile Advice
Your stone tile is elegant, beautiful, and deserving of some attention. Unfortunately, many people are unaware of how to properly maintain a stone tile setting. Stone tile is more elegant than other types of flooring, but it's also much more susceptible to scratching and dirt.
The great news is that there are ways to naturally polish your home stone tile without damaging it. That's where these helpful tips come in handy. If you want to have the most gorgeous stone tile you can have, follow these few reminders.
Debris Removal
Stone tile collects a lot of debris, depending on the type of design you have. You'll find that dirt and other similar debris will settle into a very strong bond if you neglect your stone tile for very long. In order to successfully polish the floor, you need to take on debris removal first.
Two things will come in handy here: a soft-bristled broom or a vacuum cleaner. Be gentle with your flooring! When you vacuum, keep the nozzle above the flooring. If you use a broom, use a soft-bristled broom to make sure that your stone tile is treated gently and won't scratch.
Cleaners
Cleaners are going to be harder on a stone tile floor than any other type of flooring, so it's best to dilute cleaners with water. A gallon of warm water should do. Make sure that the cleaner you select is going to be natural for the flooring and not destroy it. Floor types are important to consider before choosing a cleaner. Some cleaners might be safe on a hardwood floor but not a stone tile floor.
Professional Cleaning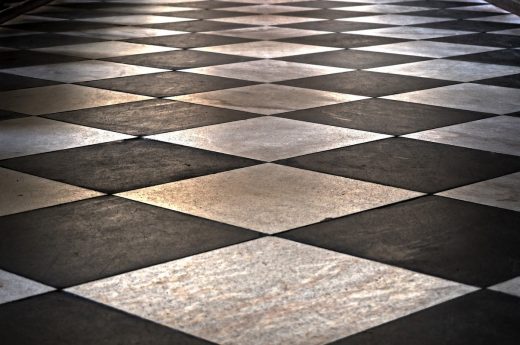 Services like those located at https://carpetcleaning.com.au/gold-coast/ are perhaps the best way to get your home stone tile shining like new again. That's because this service uses a natural way to clean the floor that is both ideals for the floor itself and completely safe to the occupants of the home. The power of solutions like this is that they use a natural remedy: steam. It can be dry cleaned or steam cleaned, minus the harsh chemicals that often damage stone tile floors like yours.
Regular Sweeping and Maintenance
Your stone tile floors require a little more maintenance than other types of floors, but it's absolutely worth it to achieve the shine and condition that you want to maintain. Beautiful flooring genuinely enhances the quality of everyday life inside a home, and that's one reason that people will go to the extent of hiring professionals to take care of their floors.
When you've invested a lot of money in a floor, and stone tile floors tend to be more expensive, then you want to make sure you take care of that investment with good old-fashioned common sense. Regularly sweeping your flooring with a soft-bristle broom and routine maintenance by professionals will help to keep your floor in great shape.
Tend to Cracks or Scratches
If your floor has been scratched or cracked, it's wise to have someone repair that beforehand or to do it yourself if you have the know-how. By making sure that your floor is completely in pristine condition, you make the most of your professional cleaning. While you can regularly clean your tile flooring on your own, it's a wise idea to have a professional cleaning at least a few times a year.
If you follow these few simple steps, you'll have beautiful stone tile flooring and surfaces in your home for years to come. Take the scratches and cracks as they come and repair them. Regularly have someone maintenance your floor or check it for imperfections.
Above all, call on the services of a natural cleaning service that uses steam or dry cleaning to make sure your floors are in great shape. It keeps the harsh smell of chemicals out of your home while still keeping all of your floorings shiny and in terrific shape. Questions about stone tile may be on your mind, and that's another great thing about hiring a professional cleaner. They'll be able to tell you how to maintain your floor better so as to prevent cracks and scratches.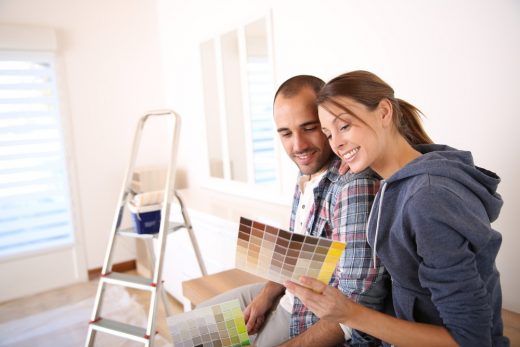 image courtesy of article provider
Comments on this How To Naturally Polish Your Home Stone Tile advice article are welcome.
Australian Architecture Designs
Australian Architecture Designs – chronological list
Aurecon Darwin Office Fit-out News, Berrimah, Northern Territory
Design: Hames Sharley Architecture, Urban & Interior Design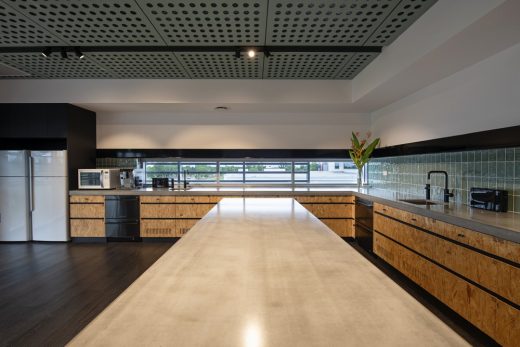 image Courtesy architecture office
Aurecon Darwin Office Fit-out News
Building Articles
Comments / photos for the How To Naturally Polish Your Home Stone Tile page welcome