Trusted How To Make Your Home More Eco-friendly Advice, Real Estate Tips, Green Property Guide
How To Make Your Home More Eco-friendly
7 Jan 2020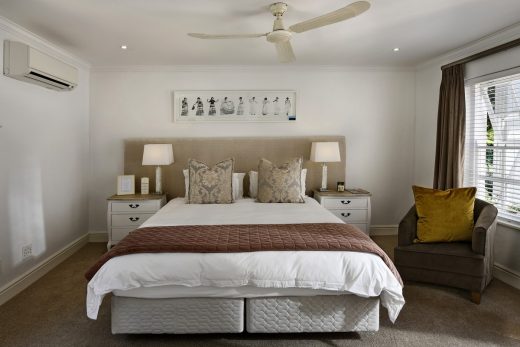 Today's homebuyers are seriously environmentally conscious. They care about their carbon footprint. And want to live sustainably.
So, if you're planning on selling your house, you need to think beyond the aesthetics of the interiors and give equal consideration to whether your home is green too.
Moreover, incorporating eco-features will not only save money but it will also add value to your property. Recent studies have found a massive 82 per cent of UK homebuyers said they would pay more for an eco-friendly home.
If you need some tips to help you sell your home and make it greener—read on.
Eco-friendly Home Help
What exactly is an eco-home?
There's isn't one overarching definition. Essentially, an eco-property has a lower environmental impact through either its design or construction. This can include everything from fitting your house with the most advanced renewable technology to building a new property with only natural sustainable materials.
There are so many options, it can feel a bit confusing. If you don't know where to start, don't worry. Check out these top four eco-features that will make your home more energy-efficient and reduce its carbon footprint.
#1 Install a Smart Thermostat
For starters, a smart thermostat is way more than just a control panel for your heating or cooling.
Nowadays, they're equipped with Wi-Fi, voice control, movement sensors and can even learn your behaviours predicting your needs.
Imagine, no more worrying whether you've left the heating on accidentally when you've gone out. It's simple as with a smart thermostat you can access it via your phone or a tablet app. What's more, you can align your thermostat with other smart devices like humidifiers or air purifiers giving you total control over your environment.
And, with detailed energy reports, you know how much energy you're using and when. This way you can set a schedule that meets your heating needs whilst saving money by reducing unnecessary usage – it's a real win-win.
#2 Insulate your home
Heat loss is a big issue when trying to reduce your energy usage. In fact, you lose a quarter of the heat in your home through your roof alone.
According to the consumer watchdog Which? homes with insulation can expect to save up to £215 a year on their heating bills.
It's one of the most cost-effective ways to save energy is to insulate your loft and walls. You'll be amazed at how much difference it'll make. Not only does insulation make your home feel toasty and warm when it's cold outside, but it also keeps it cool when it's hot.
#3 Get Solar Panels
Solar panels continue to grow in popularity. There are currently around a million households with solar panels installed on their roofs – this figure is expected to grow even more over the next decade.
Possibly not the cheapest option but solar panel technology is constantly evolving, which means more choice.
And, the benefits outweigh the costs.
As a true source of renewal energy, solar panels significantly reduce your electricity bills (which can only be a good thing as prices continue to rise). Another positive is they are cheap to maintain and come in a range of applications, so you can choose what suits your needs best.
#4 Get double or triple-glazing windows
Can you believe more energy escapes through your windows than through your roof and walls combined? Even more so, if you've got single glazing.
By installing double or triple-glazing windows you can save anything from £200 to £400 on your energy bills per year depending on the size of your home.
Moreover, better-insulated double-glazing windows also reduce noise pollution in your home, give you extra security, eliminate annoying condensation and add value to your property.
Need help selling your home
If you need to sell your house fast or you're struggling to secure a buyer, don't worry.
For a quick sale contact House Buy Fast who will buy your property hassle-free for cash.
This means no more waiting around or worrying whether your sale will fall through at the last minute. Instead, you can relax knowing your money will be deposited in your account in days rather than months.
Comments on this guide to How To Make Your Home More Eco-friendlyadvice article are welcome.
Building Articles
Building Articles – Selection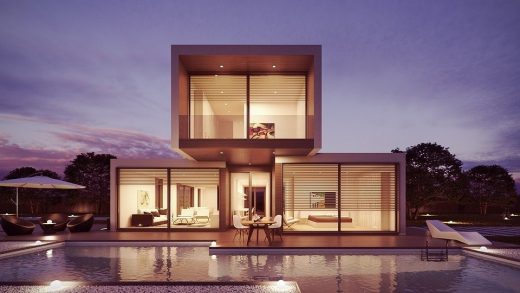 image courtesy of article provider
Comments / photos for the How To Make Your Home More Eco-friendly Advice page welcome