How to get an awesome apartment on a limited budget Advice, Flat Tips, Property Guide
How to get an awesome apartment on a limited budget tips
31 Mar 2020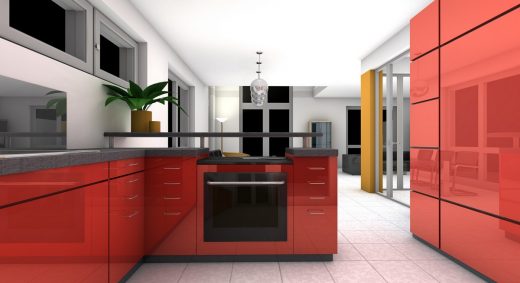 How to get an awesome apartment on a small budget guide
Let's admit it, finding the right apartment at the right price and at the right location is never the easiest of things. However, that doesn't mean the process needs to be overwhelming. There are a few tips that, if implemented properly, can considerably ease your burden and make it a lot easier to locate an ideal place. For example, you can use Blueground where you can easily find your ideal furnished apartment in one of the top cities in the country, from Chicago, L.A. and San Fran on the West Coast to New York, D.C., and Boston on the East Coast.
5 tips for finding an affordable apartment to rent
Set your budget
A lot of personal finance experts recommend that monthly rent shouldn't exceed 20-30 percent of your total monthly income. With this knowledge, you'll be able to disqualify anything that costs more than your set amount no matter how appealing it might appear.
Alternatively, you can choose to cut back money spent on other bills like Internet, cable TV, and phone bills if you have to move to a pricier place. As long as you have your budget in check, these rules shouldn't hinder you from living well.
Find creative ways to lower your rent
There are several simple ways you can lower your rent, as long as you're willing to compromise on things like privacy and commute time.
For starters, RentEasy suggests, consider getting a roommate with whom to cost-share the rent and other utility bills. You'll however need to seek the approval of your landlord and ensure you're not breaking their policies. What's more, create a written agreement that lays out all the obligations and responsibilities for each of you for more harmonious living.
Another way to save money is to look for an apartment outside the city center. These areas tend to be cheaper and sometimes less crowded. The only thing you need to consider here is the commuter costs. It won't make a lot of sense to live too far away from the city center if it costs more for the daily commutes than the money you're saving.
Save for the down payment
It's a standard practice for landlords to ask for down payment today, usually for the first and last month's rent. In some cases also, you will be required to provide security deposit, which is the money used by your landlord to do house repairs when you finally decide to leave.
As you can imagine, the total amount to be paid here can be quite substantial, meaning you need to plan for it properly. If you're leaving your parent's place for the first time, you may consider requesting them to support you with finances for relocation. And if you're moving cities probably due to standard transfers at the workplace, it's important to save for such expenses well in advance.
Get your documentations right
More and more landlords are now taking tenant data more seriously, as they seek to lower their risks of accommodating ill-disciplined and irresponsible people. A good number of them now want to be sure that you can pay rent on time and don't have any criminal records.
To make it easier for your application to be accepted, gather a few key supporting documents as follows:
Letter of employment
This should show your landlord that you're gainfully employed or have a steady source of income and therefore able to pay your rent without problems.
Tax returns
Not employed in the mainstream industries? Tax returns should work just fine for you. However, your potential landlord may want to know more about the type of work you do and a rough estimate of how much income your business brings in monthly or annually.
Reference letters
If you're moving houses, consider asking your past landlords to write for you reference letters explaining what kind of a tenant you were to them. The idea is to show your next landlord that you are honest, responsible, and financially stable.
Throw yourself a party
Suppose you have managed to find a nice apartment, paid the down payment, and moved into your new place, what next? Well, how about you celebrate this new achievement!
Holding a housewarming party gives you an excellent opportunity to meet and interact with your new neighbors. However, while you are at it, ensure that the party doesn't end up being a nuisance to others especially if there are alcoholic drinks involved. What's more, consider alerting the landlord or management about your plans just to be sure it's something they accept.
How to get an awesome apartment on a budget summary
What other tips have worked for you when looking for an apartment on a limited budget? We'd love to hear in the comments below.
Comments on this guide to how to get an awesome apartment on a limited budget article are welcome.
Property Articles
Property Articles – Selection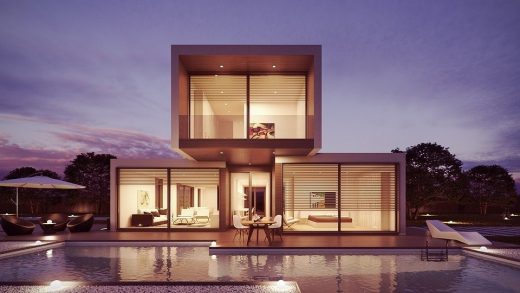 image courtesy of article provider
Comments / photos for the How to get an awesome apartment on a limited budget advice page welcome