Neighbour's House Value, Home Price Check, Building Equity, Property Advice
How to find out the value of a neighbour's property
18 August 2019
There are a number of reasons why you might want to discover the correct valuation of a neighbouring property. You might want to know what their home is worth so that you can make a judgement about the value of your own, especially if you live in similarly sized properties, for example.
There again, you might want to see if there are micro-market conditions that suggest similar houses in slightly different locations are subject to differing valuations. Maybe you are considering moving or opening up some of your property assets via an equity release scheme? Of course, their home may have been extended so perhaps you want to know what value a similar project might add to your residence? In short, there a many, many reasons for wanting to know how much a neighbour's property is worth. How do you go about doing so?
Look Up the Asking Price
It may sound obvious, but the simplest way to get a valuation on a property near you is to see if it is for sale or not. You can do so on the popular property portals such as Rightmove and Zoopla, within a few clicks of the mouse.
Of course, you should bear in mind that the asking price – the one you see marketed – may not be a true reflection of the property's real value. It may end up being sold for less than it is advertised for, especially if it has been on the market for some time. There again, some homes are marketed beneath their market value, particularly ones that need some renovation work, in order to spark interest. Nevertheless, the asking price is a good guide as a simple online valuation tool. Remember that even if the property in question is not for sale, then it will be possible to gain a guidance figure from similar houses and flats in the area.
Look at Historic Sales Pricing
When you access services like Rightmove, you can use them to find out the sales prices of properties in your area over time. You could even use Zoopla, for example, to look at specific properties and how they were marketed over the last few years. Via Rightmove, you should be able to see the records from the Land Registry as to when a property changed hands by entering the postcode. In most cases, you will also be able to see the price that was agreed at that time, assuming it wasn't inherited or part-exchanged for another property, for example.
If the last time a house near you was sold was relatively recent, then you will have an almost perfect valuation unless someone chose to pay significantly over the odds, that is. If the sale was made some time ago, then you can still estimate its value today given the national average trend in house prices, whether they are up or down from that time. Even better is to look at the regional figures for a more accurate picture of the true valuation today.
Get an Estimation
There are plenty of online valuation tools you can turn to for an estimated sales price. Yopa has one, for example, but there are others. This way, you enter the basic details, such as the number of reception rooms, bedrooms, gardens and so on and the number-crunching goes on in the background to serve up a potential sales price.
If you ask a local estate agent for a valuation, then you won't get one unless you are the vendor so, for a neighbour's property, this is a good alternative method. The one drawback of this approach is that it fails to take into consideration things like internal décor and the state of outbuildings, such as sheds, but it is fairly accurate in most cases.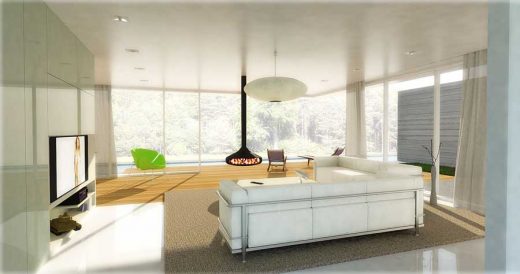 photo courtesy of article provider
Sign Up to a House Price Alert Service
If you want the most up to date data on house prices in your neighbourhood, then there are online tools available that will help you. A service like Mouseprice, for example, will send you monthly feedback on the prices of properties in your area. You can filter by property type, too, but looking at all of the houses within a mile or so of your target area offers the best bet for judging the local trends and, therefore, establishing the right price for a true valuation figure. Another good idea is to subscribe to Property Log, a service which notifies you when vendors in a particular area have dropped their asking price. This will help you to work out when the asking price valuation has been overly optimistic and, correspondingly, when it has not because the sales price of the house you are interested in has not been lowered.
With all of these methods available to you, it should be possible to get an accurate idea of any property's valuation in the UK, whether it is a neighbouring one or not. The fact is that most of the techniques described here should produce similar results. If so, then you know that you are on the right track.
Author: Uday Tank
Building Articles
Two-in-One House, Ekeberglia
Architects: Reiulf Ramstad Arkitekter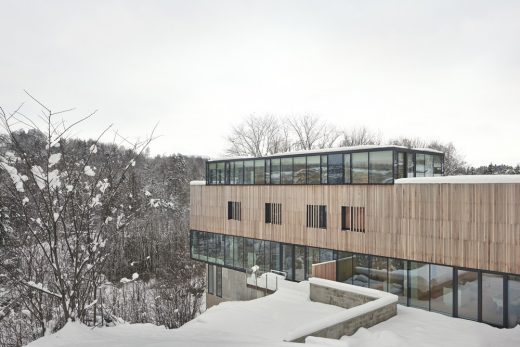 photography © Ivar Kvaal, Reiulf Ramstad Arkitekter
New House in Ekeberglia
Comments / photos for the How to find out the value of a neighbour's house page welcome