Best Retail Space for Rent in Paris Advice, French Capital Shop Space Tips, France Property Guide
How to Find Best Retail Space for Rent in Paris, France
4 Nov 2020
A commercial store is an excellent way of increasing brand awareness, engaging customers, testing new markets and generating more revenue. However, for bricks and mortar stores to work for you and give you a good return on investment, you must make sure that you pick a strategic location.
Finding the best retail space infor rent Paris requires that you look beyond the physical building by considering the surrounding too. You also need to have defined who it is that you want to reach and if the space will work for your brand and that target audience.
This post explores the things you need to consider to find an ideal place for your new store:
Best Paris Retail Space for Rent
Evaluate your options
When you're looking for potential places to set up your shop, you need to begin by evaluating your options. Think about the goals you want to achieve and then decide the option that is most suited to achieve these results. Some of the options you may have include;
Shopping centres and malls are a strategic target for small stores as they are a go-to place for those shoppers who are in a ready to buy mindset. You can always find retail space for rent within a the mall's high traffic zone. Alternatively, you could consider doing a limited-time store setup within a retail space that has been vacant for some time. This option is great if you have stand-alone products and don't want to share the space.
Space within another store
This is ideal if you want to target a specific set of customers. This gives you a chance to reach an audience that is highly relevant while also helping the store owner to offset their expenses. If you go for this option, ensure you go for a store whose target customers and branding align with yours. You can partner with them for a special shopping event.
Outdoor stallspop up shops
You can set up a small pop up stores in outdoor spaces that are busy if you have the right permits. This is likely to be an area with high foot traffic so you're guaranteed there will be many potential buyers coming through. However, this option works best when you add an experience to it. It may be a free gift wrapping station, manicure or any other creative experience your target will appreciate.
Evaluate other Related Factors
Your evaluation of these three options must be tied to your understanding of the advantages and disadvantages that make certain spaces ideal for your brand. They include the following:
Target audience. The space you choose for your retail space for rent Paris should be one that has a high likelihood of bringing you in contact with your target customers. Choose a place with complementary retailers as this would pull foot traffic.
Budget. Different retail stores have different price tags associated with them. This means you need to factor in the rental fees you're paying so that you leave room for profit.
Space. The size and type of product you're dealing will determine how much space you need for your commercial spaceretails space in for rent Paris. Make sure you have enough room to display your products in a manner that is appealing while allowing customers room to browse through.
Logistics and safety. The success of your retail space for rent Paris is also determined by the security and logistics. Some of the things you must think about include reliable wi-Fi, adequate number of sockets if you need to charge some devices, adequate lighting and cameras for security, easy access for set up and tear down as well as a nearby bathroom.
Understand the Legal Requirements
Before you make any move with your retail space plans plansfor rent in Paris, you must take care of the legal obligations. Find out if you need a business license or registration or a special license based on the type of product you're dealing in. Generally, products such as food and alcohol have regulations that require special permits.
Find out if you need additional insurance coverage for your retail space for rent. Talk to your insurance agent to find out if there are any riders you can tack on your current policy.
When you consider all these factors, you'll be on the right path to finding a secure, successful and profitable retail space for rent Paris. Ultimately, remember to evaluate how your brand will benefit from the investment in a commercial property.
Comments on this guide to How to Find the Best Retail Space for Rent in Paris advice article are welcome.
Paris Buildings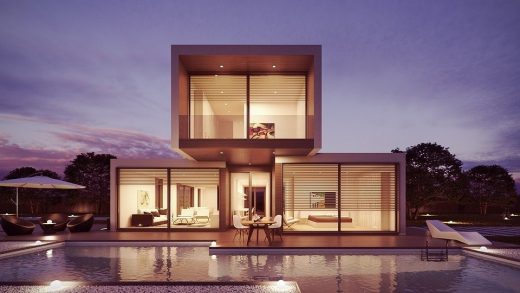 image courtesy of article provider
French Architecture
Comments / photos for the How to Find the Best Retail Space for Rent in Paris Advice page welcome