How to choose the perfect flooring, A comprehensive guide for your space, Floor selection guide, Property interior tips
How to Choose the Perfect Flooring: A Comprehensive Guide for Your Space
29 July 2023
If you are a proud homeowner and you want to create the perfect home, one of the first design factors to consider is the flooring. From carpet and vinyl to luxury vinyl tile (LVT), laminate, and hardwood, there are so many options to choose from. Picking the perfect flooring for the spaces in your home can bring your whole vision together and ensure that your house is both stylish and functional. So, let's look at how to choose a floor for the kitchen, living room, and bathroom.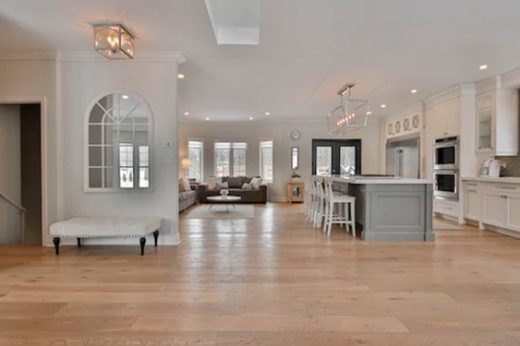 Kitchen
Starting with the kitchen, you want this room to be comfortable to spend time in and welcoming for family and guests. The kitchen is where you can spend a lot of time on your feet and also a place where spills frequently occur.
So, LVT, laminate, and wood are all popular choices. Carpet is not recommended for a room in which food and drink often end up on the floor. You can contact a professional flooring company to receive samples and advice before making a final decision. Consider the overall style of your home and whether it is more modern or classic. This can help you to decide on a material and color palette.
Living Room
Your living room is where you will spend your evenings, relaxing and unwinding, so it needs to be cozy, warm, comfortable, and a reflection of your personal tastes. The living room could benefit from wood flooring, or carpet for a softer finish. You can consult online home decor guides for tips on how to decorate the living room if you need inspiration. It can help to see how other people have used a space similar to yours.
Consider using color, texture, lighting, and soft furnishings to create depth, warmth, and a comprehensive theme in the room. You should create a living room that you love and want to spend time in.
Bathrooms
Unlike the kitchen and living room, the bathroom does not need to be a soft, cozy space, and generally, wood and carpet are not recommended. Instead, tile or laminate tend to be optimal choices. There are several things to keep in mind when choosing bathroom flooring, such as how waterproof the material is and how easy it is to maintain.
Moreover, consider the installation cost and the cost of repairs for broken tiles or chipped surfaces. You want your bathroom to be light and bright, waterproof, non-slip, and stylish. Make sure the floor matches your personal style and the overall theme of the home.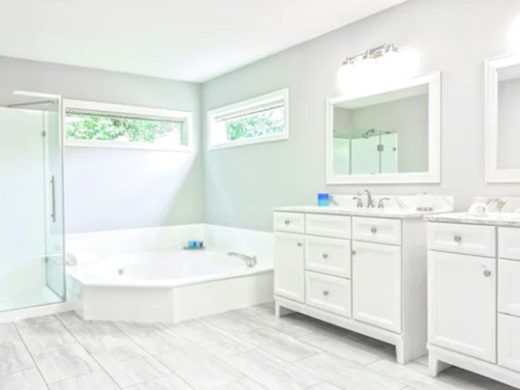 In terms of how to choose the perfect flooring, hopefully, this brief but comprehensive guide has given you a good idea of where to begin. When it comes to the kitchen, you want flooring that is comfortable to stand on for prolonged periods, as well as being easy to clean and stylish. The living room demands a more soft and cozy finish, with comfort as a priority. Meanwhile, the bathroom should be waterproof, non-slip, easy to repair, and light and bright. With these tips in mind, you should be able to choose between carpet, LVT, laminate, and hardwood with ease.
Comments on this Choose the Perfect Flooring: A Comprehensive Guide for Your Space article are welcome.
Bathroom Design
Bathroom Articles
Bathroom Flooring Best Options Guide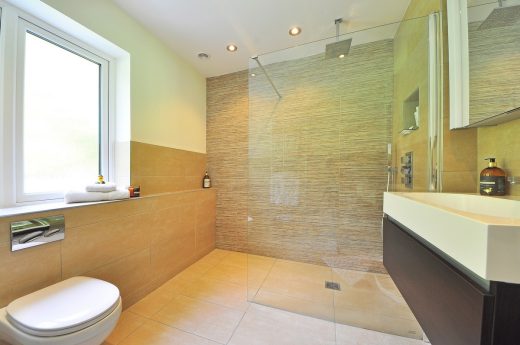 Traits of a competent bathroom professional
Stylish ways to spruce up an older bathroom
Low-cost bathroom renovation in quarantine
Building
Residential Architecture Posts
Comments / photos for the Choose the Perfect Flooring: A Comprehensive Guide for Your Space – home decorating style advice article page welcome