How Solar Window Film Can Keep You Cool This Summer Tips, Glazing Advice
How Solar Window Film Can Keep You Cool This Summer
5 June 2020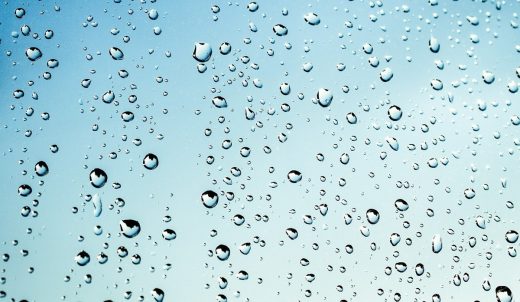 The summer sun can be really harsh. Not only does it make everything so hot, but it can also do a number on various surfaces. For instance, your building's exterior can take gradual damage from the sun's rays. The same holds true for your vehicle's paint job and a variety of surfaces that aren't resistant to sunlight.
Sunlight damage can manifest in a number of ways. It can cause surfaces to crack or lose their color over time. But the worst thing about intense sunlight is its ability to disrupt interior temperatures. On a hot day, your car's interior can turn into an oven. The same holds true for buildings that aren't made for managing interior temperature.
If your car or building isn't safeguarded from the sun, climate control can cost you a lot. Your energy consumption will go through the roof while you try to keep things cool. Now, you can't heat-proof your buildings without spending a small fortune on them. At least, you couldn't do that before solar window films came into play.
What Are Solar Window Films?
Solar window films are a transparent layer that can be glued onto your windows. These are made from vinyl and have the ability to reduce the amount of heat and light that goes through your windows. Evowrap.co.uk has done a great job of introducing solar window films in the UK. They can set you up with these energy-saving films for your vehicles and your buildings.
Solar window films provide a cost-effective solution to climate control. In most buildings, windows are the primary culprit in climate control problems. They allow heat to enter the building. This leads to your climate control system having a harder time maintaining interior temperatures. The same holds true for your vehicles.
By applying solar window films on your windows, you can reduce the amount of heat entering your interior. Solar films come in a variety of types. They are easy to install, last for a long time and they don't block your windows. Here's a list of the different types of solar films that you can get for your windows.
Types of Solar Films
Heat Control Filmsare great for keeping the sun's heat out of your interior. They are available in a variety of tints and work for years. You can also get these in reflective tints if you value privacy.
Anti-Glare Films are ideal for places where you want to avoid harsh sunlight. These act a lot like sunglasses for your windows. They soften light as it passes through them.
UV Blocking Filmsfilter UV rays as they go through them. UV light can be damaging for a variety of surfaces. It can cause surfaces to lose their color and even harm your skin. UV films are the quickest solution for preventing UV rays from entering your interior.
Heat RetentionFilms do the opposite of heat control films. They prevent heat from inside your building from escaping through your windows. These films can keep your interior comfortable in the winters and also decrease your energy costs. When combined with heat control films, you get the perfect climate control solution for the whole year.
Things to Consider Before Getting a Solar Film
In order to get the most out of your solar film, you need to pick one that will last. There are loads of solar film manufacturers out there. And unfortunately, not all of them are great at what they do. You need to make sure that you only go for quality brands when buying a solar film. A decent solar film will last for 12 to 22 years without any problems. While a low-quality one may begin peeling off after a couple of years.
You also need to check whether your home association has any rules against solar films. A lot of solar films increase the reflectivity of your windows. This can make them annoying for your neighbors. Make sure that your home association allows for reflective tinting on your windows beforehand.
If your windows are under warranty then you should be aware that having solar films installed might void their warranty. Therefore, you should double-check with your window manufacturer before making this decision.
Lastly, when you're about to buy a solar film for your building, you should check for its compatibility. You need to make sure that it is suitable for your climate. The seller can help you in this regard. Picking a solar film that isn't compatible with your climate will not produce the desired results.
Conclusion
Solar films are great for climate control. They can keep the sun's heat out of your interior and bring your energy costs down. You can find a wide variety of solar films in the market. being able to pick the right one makes a huge difference in the results that you get. Once you find the right solar film for you, it will keep you safe from the sun for years to come.
Comments on this How Solar Window Film Can Keep You Cool This Summer article are welcome.
Residential Property Articles
Norra Tornen, Hagastaden, north of Stockholm
Design: OMA / Reinier de Graaf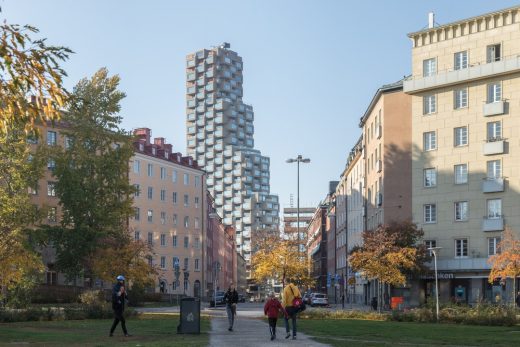 photograph : Laurian Ghinitoiu, Courtesy of OMA
Norra Tornen
Comments / photos for the How Solar Window Film Can Keep You Cool This Summer page welcome