How minimalism is taking over most architectural designs guide, Minimal property style
How Minimalism Is Taking Over Most Architectural Designs
13 July 2022
The simple, clean lines of minimalism have been taking over most architectural designs, with plenty of modern appeal as SGI Property Management experts notes. Minimalism is an aesthetic based on a few fundamental principles aiming to cut all excess details. It uses strict rules to create a space that is not only timeless but also unique.
There are many ways in which minimalism can be applied to both residential and commercial spaces. Here's what you can expect.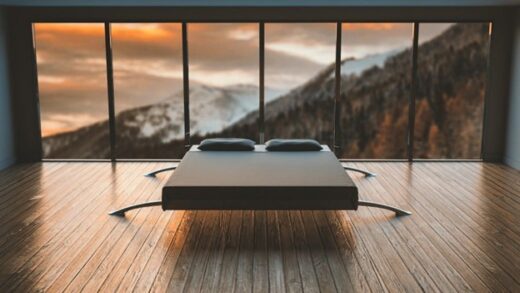 Air Conditioning Functions Better
Air conditioning and heating systems need to be installed to take advantage of the space in which they're being used. The most effective method is to install the unit in an area that is not open to the elements but still allows for ventilation.
This will enable it to operate more efficiently than if it were installed in a space without air flow. The best way to get this done is to hire professionals for AC installation in Clermont, FL.
It's a Way of Life
Minimalism is about reducing the amount of stuff you need to make room for what's truly important. It's about letting go of things that don't belong in your life.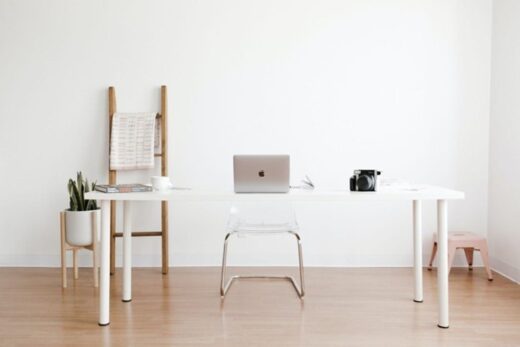 The Concept Has Gained Popularity
The concept of minimalism has gained popularity over the years. Even so, in today's world, there are still some people find it difficult to discard anything that is not necessary.
With the help of minimalistic living, people have become more conscious about what they do with their resources. They want to use them wisely by ensuring they only have what they need. This can be seen in many aspects of life, such as technology, medicine, and even art.
Save On Construction Materials, Costs, Time, and Effort
A minimalist design can reduce the amount of material needed by up to 80%. With less material, construction costs stay low while reducing time spent on the project. Such designs are also much more cost-efficient than traditional ones because they require less labor.
Not Just Limited to Design
Minimalism is a concept that can be applied to other areas, including interior decoration. When it comes to interior decoration, minimalism is defined as using fewer elements in a room or space.
However, it isn't just about the number of elements (elements are not necessarily furniture). It's about using only those elements that make up the room or space and ensuring that they complement each other.
You should also ensure that the materials used are durable and can be maintained. Try to go for natural materials like wood and stone rather than plastic or metal furniture pieces. You can also opt for eco-friendly materials like bamboo or hemp plants instead of synthetic ones like polyester fabrics or nylon curtains.
Are Minimalistic Designs Practical?
Some people believe that minimalist designs are impractical, but they're wrong. Minimalistic designs are practical because they help you focus on the things that matter and let go of the rest.
When you use a minimalist design, you clear your mind of all the clutter in your head. This allows you to focus on important things without getting distracted by anything else. If something doesn't add value to your life, it's not worth keeping around.
How minimalism is taking over most architectural designs Conclusion
A minimalist space is a sign of a person who has trained to appreciate all the things necessary for a healthy lifestyle. It doesn't mean you need to live in a home with nothing but a futon, or you need to donate all your belongings to the local shelter.
However, it does mean that you should be able to live comfortably with the essentials. Finding happiness in life means cutting out the unnecessary clutter, both physically and mentally.
Comments on this Tips for How minimalism is taking over most architectural designs article are welcome.
Building Articles
Residential Architecture
Hexagon View Cabin, west bank of Austin, Texas, USA
Design: LaRue Architects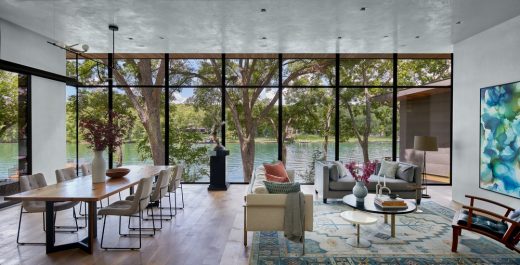 photograph : Dror Baldinger
Hexagon View Cabin at Lake Austin
Comments / photos for the How minimalism is taking over most architectural designs page welcome