How Have Boilers Changed Guide, Installation Tips, Scottish Property heating efficiency advice
How Have Boilers Changed Over the Last Quarter of a Century?
27 July 2020
We Buy a Boiler Every ~25 Years. How Have Boilers Changed Over the Last Quarter of a Century?
Do you ever question the efficiency of your boiler? For many people, boiler installation Glasgow only becomes important if the boiler breaks.
Technology is developing faster than we can keep up. However, we all want to get the best from our boiler. Many of them last for years.
Maybe you've had yours for 15 years or more. If so, it's a world away from the boilers now available.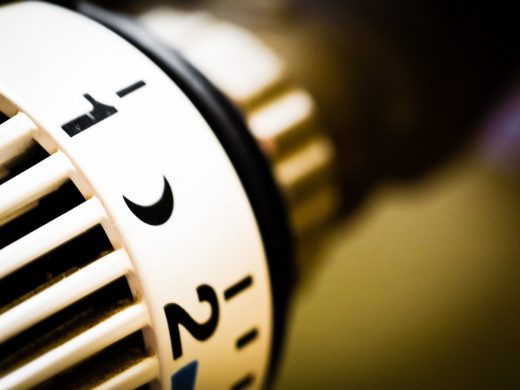 How boilers have changed over 25 years
A quarter of a century is a long time. A third of a life. The main change in boilers during that time is efficiency.
Have you had your boiler for 25 years? If so, it's probably running at around 60% efficiency.
What does this mean? The boiler produces 60% of usable energy for heat and hot water. Forty per cent is used up running the boiler.
Things improve if your boiler is 20 years old. It is probably around 70% efficient in this case. However, it is still wasting a lot of energy.
Older boilers burn money
Let's assume your 25-year-old boiler costs £10 to run each day. A 25-year-old boiler is likely to waste £4 of that during operation. Only £6 of your cash is used to heat your home.
If I asked you to throw £4 in the bin, you wouldn't do it. It would be a waste. Yet that is what you're doing if you're still using an old boiler.
A change in boiler rating systems
In 1999, the UK introduced the SEDBUK rating system for boilers. SEDBUK means Seasonal Efficiency of a Domestic Boiler in the UK. This was designed to help the consumer choose a more energy efficient free boiler.
In 2015, the system was replaced by ErP. This was introduced by the EU and applied to all member countries. ErP means Energy-related Products Directive.
The ErP rating goes from A+++ to G. A+++ indicates the boiler is at the highest efficiency level. G is the lowest.
The old SEDBUK system provided efficiency ratings in percentages. It is still possible to compare boilers using percentage ratings. Many consumers find it easier.
New boilers offer much greater efficiency
Each modern boiler has the energy rating displayed on it. Choosing the highest grade means you are getting greater efficiency. This also means wasting less money.
It may cost £1 or less to run your boiler. The rest is translated into heating and hot water.
Replacing an old boiler with a new one is going to create big savings. Purchase and installation costs could soon be clawed back through energy savings.
From non-condensing to condensing
This is another major change in boiler design in 25 years. Boiler efficiency is connected to how the boiler works.
Non-condensing boilers work at a higher temperature. They waste around a third of the heat they generate. They are cheaper to buy but expensive to run.
Condensing boilers work at a far lower temperature. They can recycle some of the heat generated that would otherwise be wasted. They are costlier to buy but cheaper to run.
The efficiency of a condensing boiler is far higher. This is reflected in cheaper energy bills. Less energy is wasted as it is redirected into usable heat.
By law, condensing boilers must be at least 92% efficient. Many exceed this level. They can reach up to 99% efficiency. That would mean losing just 10p on running costs for every £10 spent running the boiler.
Would you rather lose 10p than £4? Many people would, especially regularly.
Important: Did you know that you may be eligible for financial support via a Boiler Grant, which may entitle you to full or partial funding.
New boilers are safer too
New designs include safety features. Old boilers likely do not have them. So, by installing a new boiler, you can look forward to several things:
Cheaper energy costs
Safer operation
Greater efficiency
A triple whammy of great features, all available with a boiler upgrade.
Swapping an old boiler for a new one
The older your boiler is, the bigger the savings are going to be. This means your new boiler would start paying for itself faster.
We all want to save money and have cheaper energy bills. Investing in a new top-rated condensing boiler is a good way of doing this.
Comments on this How Have Boilers Changed Over the Last Quarter of a Century? article are welcome.
Boilers and Heating
Heating Posts
A Few Important Facts About Boiler Service
How To Fix A Cold Designer Radiator
Reduce home heating costs with spray foam insulation
Property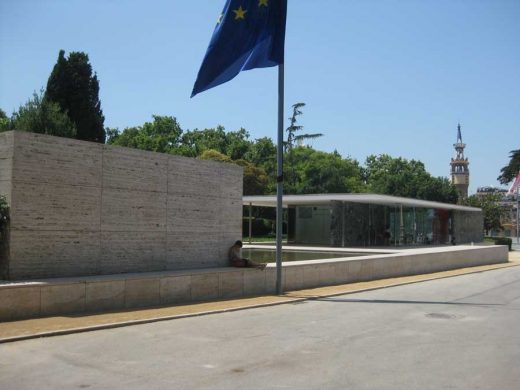 photo © Adrian Welch
Comments / photos for the How Have Boilers Changed Over the Last Quarter of a Century? page welcome