Airports use indoor mapping to create the best passenger experience, Air terminal building design, Online advice
Indoor Mapping for Passengers at Airports
23 Aug 2021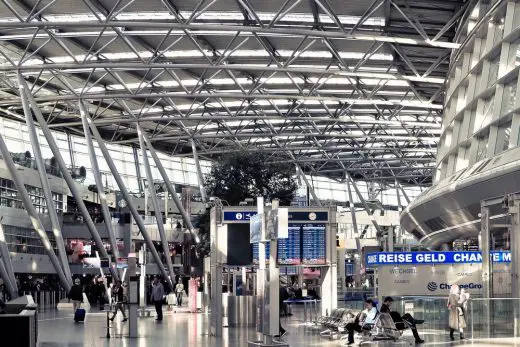 Airports are a hub of activity. People coming and going, planes landing and taking off, luggage being handled – it's a hustle and bustle that can be overwhelming at times. The amount of people moving in different directions through the airport creates problems with traffic patterns and safety issues for passengers, employees, and visitors alike.
Indoor Mapping for Passengers at Airports Guide
Indoor mapping is an emerging technology that helps to reduce these problems by creating detailed maps of airports so they can be navigated more easily without fear of getting lost or running into someone unexpectedly. Indoor map creation with MappedIn and other similar mapping tools is now easier than ever and you don't need to invest a fortune to digitally map an airport.
Here are 7 ways airports can use indoor mapping to create the best passenger experience:
1. Make it easy to navigate
Airports are large and can be confusing. Indoor mapping is a great way to make navigating the airport easier, especially when combined with other technologies like beacons and indoor geolocation. With indoor mapping, airports can create maps that are accurate and up-to-date so passengers can easily find their way around.
2. Create better signage
Signage is an important aspect of the airport experience, but it's often out of date or hard to read due to its size or placement. Indoor mapping can help improve signage by making signs more readable, interactive, and relevant for passengers.
For example, if an airport wants to highlight a new art installation in one of its terminals, they could add a link on the sign that takes passengers directly to the exhibit in the terminal map app on their phone. This type of interaction would have been impossible without indoor mapping technology.
3. Provide detailed information for each terminal (and gate)
Indoor maps allow airports to provide detailed information about each terminal including food options, restrooms, shops and services — all at your fingertips as you walk through the airport!
Plus, this information can be customized based on location — for example if you're traveling with kids or need wheelchair access — making your trip much easier and more enjoyable than ever before!
4. Show off your airport's unique features
Airlines and airports can use indoor mapping to highlight their unique features, including artwork, architecture, local history or airport flooring. For example, an airport could create a map that highlights the story behind each of its art installations.
Or they could show off the local history of the terminal by highlighting a famous person who once lived in the area. These types of stories make traveling more interesting and memorable for passengers!
5. Make it easier to find your gate
Airports often have multiple terminals with hundreds of gates spread out over many miles. Indoor mapping makes it easier to find your gate by showing you where you are in relation to other parts of the airport — such as your terminal or baggage claim — so you can easily navigate toward your gate. Plus, some maps offer additional information like travel times between locations that can help save time when navigating through large airports.
6. Improve security with indoor geolocation technology
Indoor geolocation technology allows airports to track passengers within terminals using beacons or other technologies like Wi-Fi and Bluetooth Low Energy (BLE). This type of tracking improves security by providing real-time data on where passengers are at any given time so security teams can quickly respond if there is an issue at one end of a terminal or another part of the airport entirely.
It also helps reduce bottlenecks by giving passengers accurate estimated wait times for security screening based on current traffic conditions throughout the airport — no more waiting in line only to learn that there's a long line ahead!
7. Make it easier to find the right terminal for your flight
One of the most common questions passengers ask is "which terminal is my flight in?" Indoor maps can help make this process easier by showing you all of the terminals at an airport, including which airlines operate from each one. Plus, you can use indoor mapping to get directions to your gate — making it easier than ever to find your way!
These are just a few ways that indoor mapping technology can improve the passenger experience at airports. What other ideas do you have? Share them with us in the comments below.
Comments on this How Can Airports Use Indoor Mapping to Create the Best Passenger Experience article are welcome.
Airport Building Articles
Airport Architecture Designs – a recent architectural selection below
Sheremetyevo International Airport, Moscow, Russia
Architects: RMJM Serbia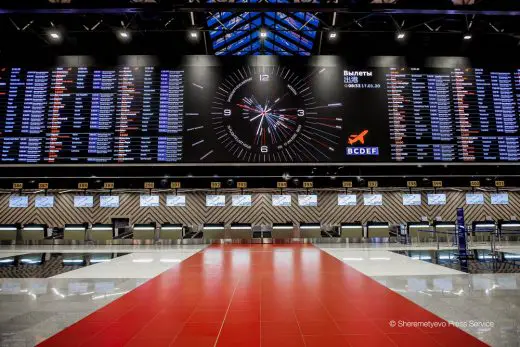 photo © Sheremetyevo Press Service
Terminal C in Sheremetyevo International Airport
Franjo Tudman International Airport, Zagreb, Croatia
Architects: Kincl d.o.o., Neidhardt arhitekti d.o.o., IGH Projektiranje d.o.o.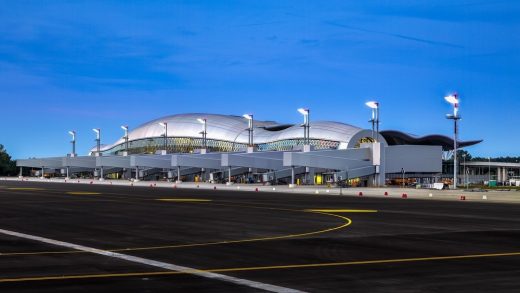 photo © Josip Skof
Franjo Tudman International Airport Zagreb
Beijing Airport, China
Beijing Airport Building
Building Articles
Architecture Designs
Comments / photos for the Airports Use Indoor Mapping to Create the Best Passenger Experience page welcome