A comprehensive guide to vinyl flooring pros, Tiles cons, Floor material alternatives, Interior design tips
A Comprehensive Guide to Vinyl Flooring
18 Oct 2022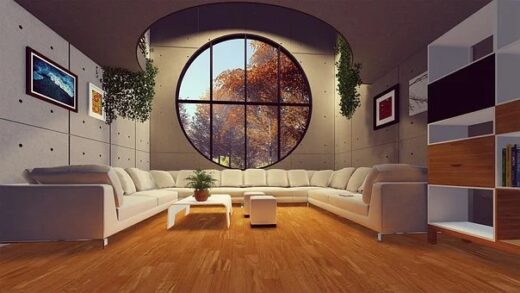 Hardwood and stone flooring look and feel great. However, they can be pretty expensive. If you want a less expensive flooring option, vinyl may be a fantastic idea.
It is a type of multi-layered synthetic flooring typically sold as planks, tiles, or sheets. Vinyl flooring is made of materials like plastic, fiberglass, and PVC. Most of the floors are made up of a core layer, sometimes with an underlay or backing.
The Pros of Vinyl Flooring
Resilience
Vinyl flooring is renowned for its toughness. It is long-lasting, water-resistant, and requires very little care. If it includes a wear layer, the flooring often won't stain. It can withstand a lot of wear and tear, making it a fantastic alternative for areas with a lot of traffic. Some companies create completely waterproof vinyl flooring, which is great for mudrooms or bathrooms.
Comfort
Vinyl flooring feels "softer" and more "padded" underfoot compared to materials like stone or oak because of its layered construction. These layers provide insulation and help preserve the floor's temperature throughout the year. Additionally, vinyl has the potential to be soundproof. It can make your space less noisy and echo-free.
Variety
Vinyl is not one of those specialized products with only a few manufacturers and available products. You can enjoy a massive selection of vinyl colors and styles to match your space needs. Given its wide market, you can find vinyl flooring for almost any design concept.
Minimal Maintenance
All you need to do is sweep the vinyl flooring regularly. Damp mop occasionally, and apply a commercial solution to restore the shine if necessary. Vinyl is the least-maintenance flooring type used in homes.
It doesn't require the same precautions as other flooring materials. You don't need to worry about dropping heavy or sharp objects or immediately clearing up corrosive or staining spills.
Easy Installation
Vinyl flooring does not have tough installation requirements. You can put vinyl tiles or sheets over subfloors without alterations or enhancements. You can also lay vinyl flooring directly over existing flooring if it is in good condition.
Peel-and-stick is excellent for the handy homeowner looking to save money on installation. Vinyl tiles with adhesive at the back make your DIY projects simpler than ever.
However, more expensive options like LVT and sheet vinyl that must be rolled out and put in one piece are best left in the hands of a qualified vinyl sheet flooring contractor or installer.
The Cons of Vinyl Flooring
You Can't Refinish It
Vinyl flooring cannot be refinished since it has just one wear layer. Therefore, when damaged you just change the damaged portions that need to be repaired or replace them altogether. This is particularly true for vinyl sheets or vinyl of poor quality.
It Isn't Environmentally Friendly
Vinyl floors release volatile organic compounds (VOCs) after installation and are made using harmful chemicals (volatile organic compounds). Off-gassed VOCs can negatively impact your health, primarily if used in larger or enclosed spaces. Things can be worse if the space lacks sufficient ventilation.
Alternatives to Vinyl Flooring
If you are unhappy with vinyl flooring, there are a few alternatives. They include:
Cork
Recycled-content tile
Reclaimed hardwood
The best thing about these alternatives is that they are eco-friendly. Unlike vinyl, they do not emit off-gasses in your space. You don't have to worry about ventilation.
In conclusion, the flooring of your home has a significant impact on its overall personality. The best flooring should be good-looking, durable, and easy to maintain. You spend a lot of time at home, and it only makes sense that you make it appealing. Vinyl flooring is a great place to start. Luckily, there are options for every house style.
Comments on this guide to A Comprehensive Guide to Vinyl Flooring – Pros, Cons, Alternatives article are welcome.
Flooring
Flooring Posts
Choose the Best Flooring for Your Home
7 Exciting Flooring Trends for 2022
Bamboo flooring sustainable homes
Garage Door Mechanisms: Torsion and Extension Springs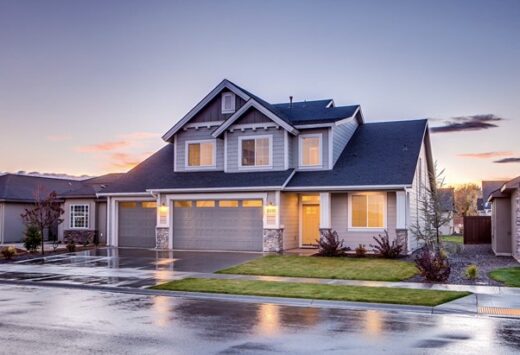 Building
Residential Architecture Articles
Comments / photos for the A Comprehensive Guide to Vinyl Flooring – Pros, Cons, Alternatives advice guide page welcome