Trusted Features to Sell Property Advice, Real Estate Sales Tips, Property Guide
Guide to Create an Eye-Catching Architecture Student Portfolio
9 Dec 2019
Guide to Creating a Strong Architecture Student Portfolio
If you're on the verge of graduating from college, you're probably concerned with finding potential employers interested in your skills, abilities, and talent as an architecture student. One of the greatest tools for presenting yourself in an attractive and convincing way to employers or clients is the typical architecture portfolio.
Even if you don't have a lot of experience, if you organize your work well and present it according to the most efficient rules of the industry, you're going to catch everyone's attention. This article is your guide for creating an architecture portfolio that perfectly reflects the best of your character, vision, and skills.
How to Make an Architecture Portfolio
Architecture is a competitive and demanding field, so to distinguish yourself in the crowd at the beginning of your career, it's crucial to learn how to make an architecture portfolio. Follow these tips, and you will be a step ahead of your peers.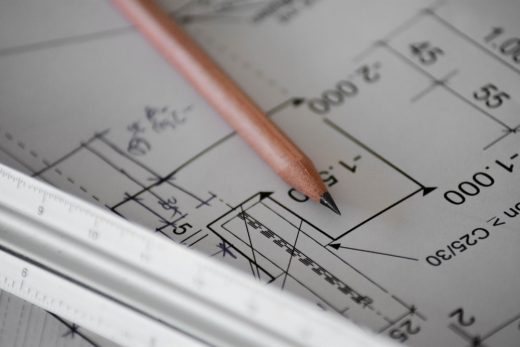 Research Your Target
Before organizing your architecture portfolio, you should have an idea of what kind of positions and roles you want to apply for. Do some research online and find which architectural firms and companies work on projects that interest you and adjust your portfolio to emphasize your experience in that specific area.
Highlight the projects that each firm will find most relevant for their field, whether its landscape architecture or interior design. You must show potential employers and clients that you are familiar with the same type of work that they're doing and what you can contribute meaningfully to their projects.
Showcase Your Vision and Personality
Remember that time when you had to write college essays and papers, and you thought it was useless? In fact, writing essays is important for students in any subject so they can develop original opinions and ideas. Writing an essay on civil disobedience doesn't seem related to architecture, yet it tests your character, originality, and argumentative power, which are essential in any career. Even in free examples, you can feel the writer's personality shining through.
In a creative field like architecture, being an original and firm person with an ability to support ideas with strong arguments is crucial for success. Your future employers or clients don't care about a civil disobedience essay, but they care if you're a person with vision and they want to see that in your portfolio. On the other hand, learning about examples of civil disobedience is a good way to expand your horizons and develop a more attractive personality.
Create an Attractive CV Page
Most employers, especially in the architecture field, are busy people so your chances to get your architecture portfolio noticed is to ensure that the first page makes an outstanding impression. This is typically the page where you add your education, experience, and skills in a CV or resume format. Here you can add a professional photo and then several sections about your background. Stick only to relevant information as the portfolio size matters too.
When including education and work experience in your portfolio, don't forget about transferable skills, which can be an asset in a field with a global reach like architecture. Add foreign language skills, photography skills, graphic design, animation and computer skills, and any information about your abilities, which might benefit your employer in the future. In a fast-pacing and creative field such as this, every skill can be put to use in a productive and relevant way.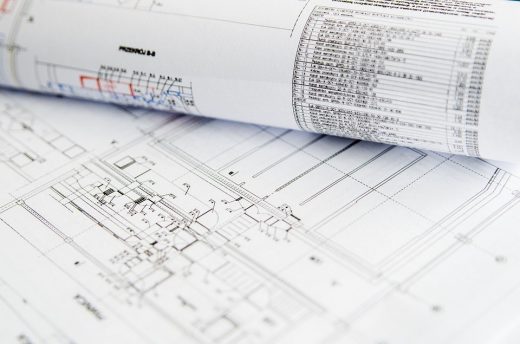 Select Your Top Projects
Many students think they must add every single project they've ever done to their architecture portfolio to impress employers. However, a golden rule of the industry is that the portfolio size should be on the slim side, with only the most important and relevant projects included in its pages.
This is not one of those cases where you can be the exception of the rule and write dozens of pages. Nobody in an architecture firm has the time to look over your first-year assignments, especially civil disobedience essay examples. If you've done important work, that should be obvious from 5-8 architectural projects you present.
If the portfolio size is unreasonable, the employer will believe you lack the ability to perform a good self-evaluation and thus you included everything you could think instead of assessing your projects accordingly and adding only the best.
Add Team Projects Too
A portfolio is a presentation of your personal skills and achievements, but in architecture, your ability to communicate and work well with people is very important. Most architectural projects require extensive teamwork and collaboration. Your future employer would like to see that you can work well in a team and that you are a flexible, communicative person who can combine ideas and visions with fellow colleagues.
If you had personal contributions in team projects you should add them to your portfolio. Highlight your specific role and focus on the parts of the projects that you contributed to the most. Maybe you provided a drawing or a technical solution. Either way, this shows your ability to expand on the work of others successfully. Don't forget to add credits to your partners.
Guide to Creating a Strong Architecture Student Portfolio Summary
How to make an architecture portfolio that can bring them an interview is a question that torments most recent architecture graduates. Even if you participated and worked in important projects, without the ability to present them in the best light, you're not going to convince employers. Follow our tips for crafting the portfolio, and your chances to succeed will soar.
Comments on this Guide to Create an Eye-Catching Architecture Student Portfolio advice article are welcome.
Building Articles
Building Articles – Selection
Joan & Edgar Booth Theatre and the College of Fine Arts Production Center at Boston University, Brookline, MA, USA
Design: Elkus Manfredi Architects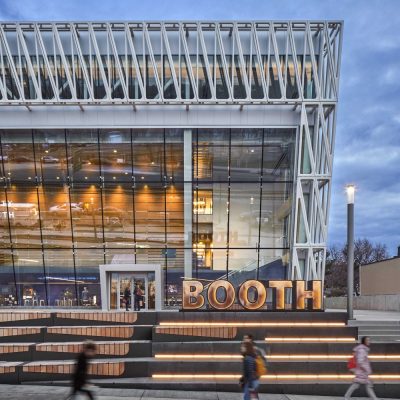 photo © Robert Benson
Joan & Edgar Booth Theatre and the College of Fine Arts Production Center Boston Building
Comments / photos for the Guide to Create an Eye-Catching Architecture Student Portfolio page welcome