Find a beautiful home in italy? 10 suggestions for your italian home, Abruzzo house advice
10 Suggestions For Your Italian Home – Guide
8 Nov 2021
Italy is a country known for its beauty and charm. It is also a place where you can find many different houses, from luxurious villas to large apartments. The diversity of house types in Italy is excellent, and all homes have different tastes. Whether you are looking for an apartment, villa, or houseboat, there are some essential things to consider before making your purchase. This article will give you a brief introduction to some of the most famous Italian houses and their differences.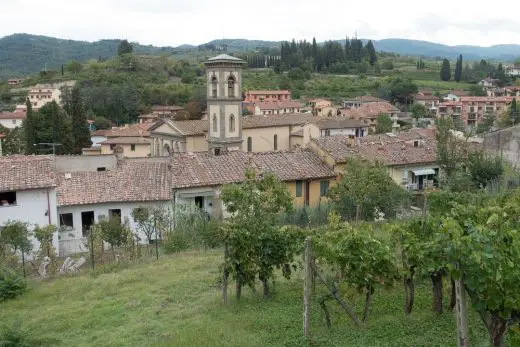 Where Can I Find a Beautiful Home in Italy?
Old-fashioned traditional houses are there from the renaissance period or earlier. This style is commonly seen in Abruzzo, Campania, and Isernia today, where many old houses still stand. In the last ten years, Abruzzo Italy real estate has been experiencing a boom. In fact, at present, it is one of the most sought-after destinations in Europe. The roof of these old houses is slanted slightly on the peak, which traces its roots to Roman times. This style is different in the different regions due to local conditions and architecture standards.
Modern houses are the most popular form of Italian houses. These houses are preferred by many tourists visiting Italy to buy property. In reality, this type of construction has been around for centuries in various forms throughout southern Italy—as far back as Roman times—but it was not until relatively recently that large numbers were built on a larger scale.
City apartments in Italy are usually tiny, but they are still relatively cheap compared with prices in many other countries. The main residential areas of Italy's largest cities have a high density of these apartments constructed before World War II. These apartments are usually reasonably transparent at the rear, so they appear less cluttered than those in other countries.
Monochrome buildings are built after their name. As their name suggests, these are colorless or have only one tone of stone on the facade. Although their construction materials and style can vary significantly across Italy, most share a monochromist aesthetic. Built of an undecorated simple stucco brick (often whitewashed or with multiple layers of paint), they place many different windows on the two sides to imitate balconies and piazzas. These mountain view buildings are standard in Tuscany; it is incredibly vivid in the Dolomites and northern Piedmont.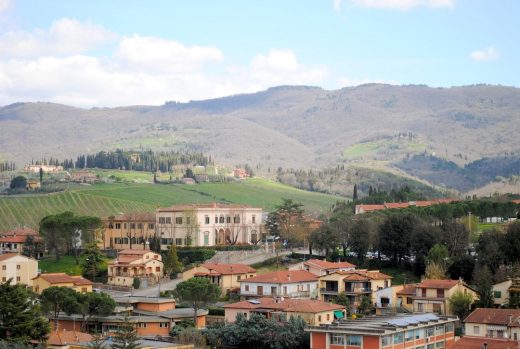 Trullo is an ancient building tradition found in southern Italy, especially Puglia. The structure is typically three-story high, with flat roofs having single- or multi-floor dwellings. A Trullo features a more extensive interior to provide space for caravans and bales of goods inside the room.
If you want to buy a villa and Villetta in Italy, you have many real estate agents to choose from. The Italian villa and Villetta market is flourishing at this moment because it offers reasonably priced properties with attractive architectural designs that must be seen in reality rather than on photos. Tuscany and Umbria are famous for these kinds of buildings.
Another popular option is Cascina buildings. A Cascina usually features a stepped roof with antique-style gables. The floor plan of these houses is typically rectangular, but some have one or more additional floors. Modern Italian architecture incorporates rustic elements into its design to give it an elegant appeal that merges both modern and primitive building styles for this type of villa. If you love the Mediterranean lifestyle, then Italy offers you Cascina buildings.
Baita and chalets are two variations of a Cascina. A Baita project consists of a garden in front and an interior courtyard with loggias, often incorporating small towers at the corners, which gives it a castle-like look. Technically, a Baita is defined as having entrances on two opposite sides of the building, like an L-shaped design that extends through the entire width of each side.
Palazzo can be a suitable option for a small family. It means "royal residence" in Italian, but it has been used to describe warehouses and other buildings since the 1500s. In 1971, the Italian Ministry of Town and Country Planning officially defined the term palazzo, which uses the word to refer to buildings distinguished by their distinctive floor plans. The palazzo can be a mansion, gallery, or church with great architectural design for residents who enjoy classical Italian architecture.
The houses built upon the sea are famous in coastal areas along Italy's Adriatic and Tyrrhenian oceans for flat land with good access to nearby beaches. Many regions in Italy have an abundance of old coastal towns with charming harbor-front buildings initially constructed as fishing boats. Such areas are experiencing a second wave of growth, partially because Italian sailors love vernacular architecture designs.
Now that you have an idea about what kind of house you want to buy, it is time to start looking for a place to call home. Buying a house in Italy is an exciting and stressful process. But if you do it correctly, you can make it an excellent experience for yourself and your family.
Comments on this Suggestions For Your Italian Home! article are welcome.
Italy Architectural Designs
Italian Architecture Designs – architectural selection below:
Italian Architecture Designs – chronological list
Contemporary Italian buildings on e-architect – selection below:
Palermo Seaview Apartments, Sicily
Design: Pucciocollodoro Architetti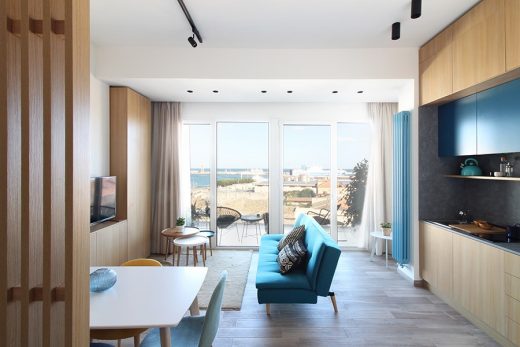 picture : Puccio Collodoro Architetti
Seaview Apartments in Palermo
Yellow and Terrazzo House, Bulciago, Northern Italy
Main Architects: Francesca Perani Enterprise + Bloomscape architecture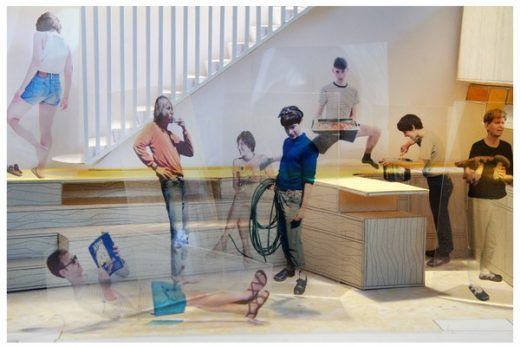 photography : Francesca Perani
House in Bulciago, Northern Italy
Building Articles
Residential Architecture
Comments / photos for the Where Can I Find a Beautiful Home in Italy? 10 Suggestions For Your Italian Home advice page welcome