Sports Stadium Building Green Technology, Sporting Arena Tips, Property Guide
Green Technologies in Building of Sports Stadiums
26 Nov 2019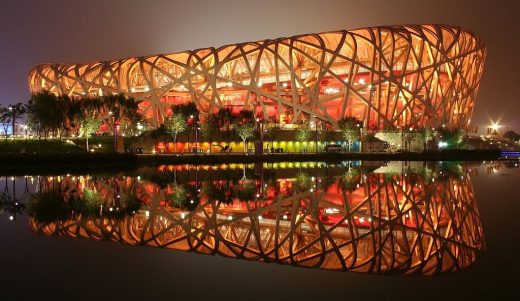 photo : Wikimedia Commons
Green Technologies in Sports Stadium Buildings
You have probably seen those high-tech sports stadiums with the newest digital advances. Huge high-definition screens, special phone apps, and incredible illumination: the sports industry is doing everything and more to attract visitors and make their experience even better. Nevertheless, have you ever wondered what it takes to build and manage a sports stadium?
How much money does it cost and what damage is done to the environment? It is a lot. That is why more and more stadiums are turning eco-friendly. Find out how green technologies are used in building and maintaining sports stadiums.
First of all, let's define which green technologies are used. The most common tendency is powering the venues with solar energy. It is a big issue nowadays. Research shows that it takes an enormous amount of electricity to power the stadium. For example, Bengaluru's M. Chinnaswamy Stadium required 600,000 kWh annually.  It not only costs a lot of money, but it is also harmful to the environment.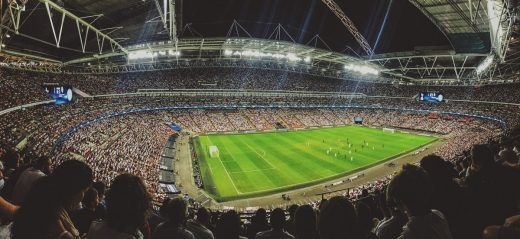 In addition to this, many stadiums initiated anti-plastic policies: they do not sell bottled water, so the customers need to bring their own. The shift to green technologies happened for several reasons. One of them is SportsAdda.com media coverage: sports portals regularly bring people's attention to this issue. We have prepared a list of five most sustainable sports venues in the world that use solar energy to power the building.
M. Chinnaswamy Stadium
Chinnaswamy Stadium is one of the main cricket venues in India, located in the city of Bengaluru. It was the first cricket stadium that used solar energy to power the entire construction. It was a huge deal in 2015 when it was opened.The board members stated that it is a part of the initiative Go Green that encouraged all cricket venues to use environmentally-friendly technologies. The renovation of the stadium cost more than 600,000 dollars, but it will still be economically beneficial in the long run.
Amsterdam ArenA
Johan Cruyff Arena is the next eco-friendly stadium on our list. It is located in Amsterdam and is a home venue for the football club Ajax. The capacity of the stadium is 55 thousand seats, which makes it the biggest in the country. The stadium has more than 4,200 solar panels and a wind turbine.
Moreover, it also has an energy storage system powered by second-life batteries from used electric vehicles. From this perspective, the energy used at the stadium is not only environmentally-friendly but is also efficient. Another cool technology that was implemented in the maintaining process of Amsterdam ArenA: it uses rainwater that is collected to water the grass of the fields. This is truly an amazing approach.
Mercedes-Benz Stadium
Mercedes-Benz Stadium is also a great example of using green technologies for maintaining the venue. It is located in Atlanta, USA. It is a multi-purpose stadium that hosts a lot of important sports events in soccer and baseball. It was opened in 2017, and the construction cost was 1.5 billion dollars.
In November 2017, it became the first official sports stadium that received a platinum Leadership in Energy & Environmental Design (LEED) certificate, a global standard for measuring the sustainability of buildings. It not only has 4,000 roof-top solar panels, but also the energy consumption of the building is 30% less than usual. It has also storm and flood preventing constructions, which makes the stadium very safe for the audience.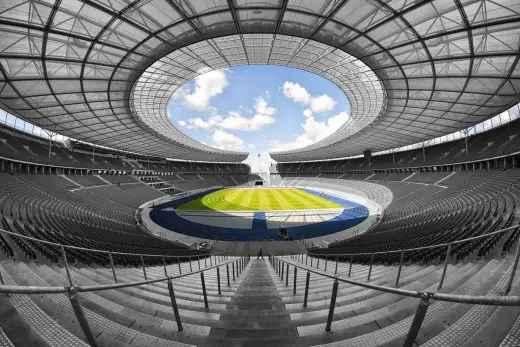 To conclude, green technologies are the future. To keep our planet alive, we need to be considerate of our energy consumption. We hope that the example of already existing environmentally-friendly sports stadiums will encourage others to follow the path of green technologies.
Comments on this guide to Green Technologies in Building of Sports Stadiums article are welcome.
Building Articles
Soccer City Stadium South Africa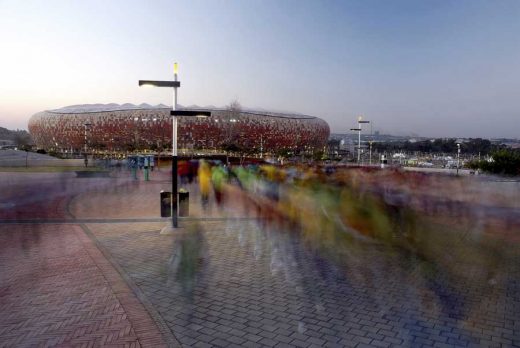 photo © Mike Schmucker
South Africa World Cup Stadiums
Cape Town Stadium Building, South Africa – World Cup 2010 venue
Comments / photos for the Green Technologies in Building of Sports Stadiums page welcome