Guide to Future trends of architecture you need to know, Style Advice, Property Design Help
Future Trends of Architecture You Need To Know
6 Jan 2021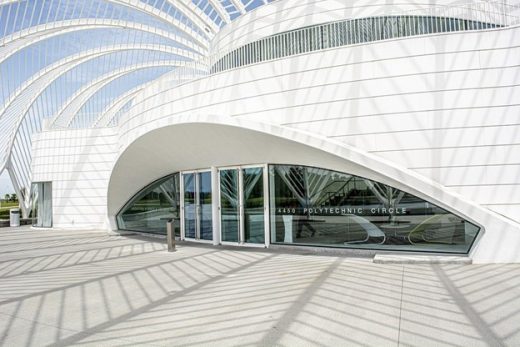 image source: pixabay
The new and innovative serves as a reminder that there is still so much to explore and that human ingenuity never ceases to amaze us. In the field of architecture, modern design and structures remind us what it feels like to be a child and experience something for the first time.
Post-modern architecture in that sense is based on a style that utilizes innovative technologies and emerged in the first half of the 20th century. Today you can find elegant designs embracing minimalism to a significant effect.
According to a recent study by IBISWorld, the market size of architects in the US industry is $46.0 billion as of 2020. The sector has been observed to grow with 2.2% CAGR from 2015 to 2020.
Furthermore, the US's architects industry is currently ranked as number 10th in Professional, Scientific, and Technical services industry and 201st most extensive in the US economy. With that out of the way, let's take a quick at some future trends of Architecture that you should know for 2021.
1.     Community Friendly Designs
Also known as Environmental friendly designs, community-friendly designs in architecture focus on making sure that the structure's impact doesn't adversely affect the surroundings.
This can also relate to sustainable construction methods that use renewable resources for raw materials. By the end of the life cycle of the construct, the structure can be demolished and recycled.
Community friendly architectural designs focus on reducing carbon footprint and maintain bare minimum emissions of harmful gases in the atmosphere. Some great examples of sustainable buildings include:
Museum of Tomorrow (Rio de Janeiro, Brazil)
One Central Park (Sydney, Australia)
Vancouver Convention Centre West (Vancouver, Canada)
2.     Energy Efficient Designs
The basic idea here includes saving energy, stopping it from being wasted, and efficiently using power. Some of the best energy-efficient buildings include:
Bullitt Center – a commercial office building at the intersection of the Central District neighborhood
Manitoba Hydro Place – headquarters of Manitoba Hydro dealing electric power and natural gas utility
One Angel Square – an office building in Manchester, England
Pearl River Tower – a 71-story neo-futuristic located at Guangzhou, China
The Solaire – Battery Park Luxury Residences in New York, United States
The most energy-efficient building will also opt for sustainable resources and renewable sources of energy.
3.     Intelligent Space Utilization
When we talk about intelligent offices, we are focusing on smart sensors and the integration of the Internet of Things within a building.
The emphasis is also on how flexibly the residents or staff can utilize available spaces to perform their duties without having to bother anyone else to get out of the way and make room for yourself.
Therefore, intelligent space utilization refers to staff optimizing the use of open spaces to yield maximum results without causing disruption or unnecessary disturbances.
An example can be taken from Spacewell, which offers an easy means to monitor pace utilization with their provided services for businesses and commercial buildings.
4.     Lowering Environmental Impact
The world is already weeping, and the climates around the world are changing and becoming too harsh with time to bear. It is high time that we bring in new ways to support the planet. One way is to reduce the environmental impact of constructing new building structures.
With proper guidance and a clear conscience, we can drastically reduce the harmful effects of new buildings constructed around the globe. AI and machine learning applications and software can also be used to project safe production cycles. Some of the most eco-friendly offices around the world include:
InEdi Coworking – located in Milan, Italy, the ecologic office occupies around 900 square meters and provides over 50 workstations for coworking.
The Edge – located in Amsterdam and the current headquarter of Deloitte. It boasts of having the first-ever LED Ethernet Lighting.
5.     Never Before Seen Designs
When it comes to incorporating new elements and experimenting with new concepts, many architects are switching to 3D printing technologies to create mockups or resort to CAD designers' help to help them bring a miniature model to life.
For architecture, integrity, safety, and beauty matter a lot. This allows them to try out new theories and find out if their models possess any weak points and shortcomings. Students opting for best dissertation writing services also proofread to find discrepancies in their work. Some fantastic buildings with extraordinary designs include:
Beijing Naitonal Stadium
Burj Khalifa, Dubai
Guggenheim Museum – Bilbao, Spain
Habitat 67, Montreal, Canada
Harpa Concert Hall, Reykjavik
The Shard, London
6.     Smart Building Management
Building management software is projected to grow in demand as most establishments will find it drastically capable of automating mundane but essential tasks. Some of the best building management software includes:
7.     Usage of VR & Immersive Technologies
With VR (virtual reality) and immersive technologies becoming increasingly popular with the masses, there is no doubt that architects worldwide are less reluctant to apply it within their constructs.
Though we have not reached a point where VR and AR can be used according to our whims and wishes, we are sure to see its more generous application by architects in the future. Some of the prominent construction companies using VR and immerse technologies before breaking ground include:
Anglian Water @One Alliance
Barton Malow
Mortenson Construction
Future trends of architecture you need to know Conclusion
The populace around the world is slowly opening towards international causes for global warming and climate change. The young people are especially eager to see those in power to make better decisions for tomorrow.
No doubt technological infusion and innovative constructs are eye-catching and appealing. However, today even architects are growing a conscience and this show why the world of construction and future trends are moving towards sustainable methods and processes.
Author Bio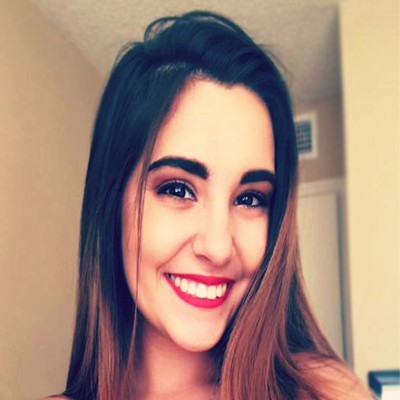 Amanda Jerelyn currently works as a Blogger at Dissertation Assistance. This is where higher education students can acquire essay writing service UK. During her free time, she likes to spend time with her friends or family members and play Jenga.
Comments on this guide to Future trends of architecture you need to know article are welcome.
Building Articles
Contemporary Architecture
Comments / photos for the Future trends of architecture you need to know advice page welcome