How a vacant lot becomes a commercial building, Office property design tips, Online advice
A Vacant Lot becomes a Commercial Building
10 Jan 2023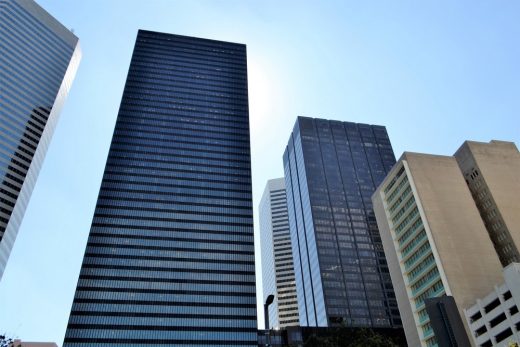 The transformation of a vacant lot into an occupied commercial building is truly a wonder of modern human ingenuity. On average, the process takes anywhere from six months to several years to complete. But there are multiple phases of conceptualization, decision-making, design, engineering, transportation, bidding, construction, business dealings, leasing, and final occupancy.
It's no surprise that turning an empty space into an occupied office, apartment, medical facility, or another type of structure is a miracle of science, manufacturing, and the latest technology. A&E is at the heart of the entire process, even if architects don't make the initial decision to build or perform the actual construction duties. Without a detailed design that meets the owners' criteria, the final product would never come into existence. Consider the following chronological steps, from concept to occupancy, to gain a fuller understanding about how architecture services are the central piece of the construction puzzle.
Concept & Decision
Investors who own land or intend to purchase it and put up a building begin the process of bringing a structure into existence. There are hundreds of ways this initial step can happen, but in most cases, one or more owners decide to hire an A&E firm to get the ball rolling. Usually, they purchase raw land first and hire a lawyer to deal with zoning and local regulatory matters.
A&E (Architecture & Engineering)
After owners hire the A&E team, architects and engineers get to work drawing up plans for the kind of building the owners want. While there are common templates based on intended usage, many ownership teams want unique structures and work with design teams to come up with various proposals that meet a set of predefined conditions. When an architectural plan passes approval, owners send out formal requests for proposals (RFPs) from construction firms. From that point onward, constructors bid on the job in the hopes of landing a contract.
Transport Fleet Management
In any construction project, the daily flow of materials into and out of the site is of the utmost importance for everyday work. Without the right supplies, machinery, tools, and equipment, all work would come to a screeching halt. Of course, the architectural plan is the overriding concept that drives the active duties of builders, just as cooks need recipes to begin preparing a meal. Truck fleets deliver the essential ingredients, without which the cooks would be unable to proceed.
In the real world of construction fleet management, the proper flow of goods and materials relies on GPS systems and technology to achieve maximum cost savings and reach safety benchmarks on a regular basis. When fleet managers and supervisors employ solutions based on GPS technology, the project has a better chance of moving along efficiently. Additionally, fleets that use GPS systems are better able to deal with unexpected challenges that regularly arise as operations progress during a typical construction project.
Completion, Leasing, and Usage
The final phase is relatively straightforward. It consists of construction clean out, the performance of punch list items like cleanup, removal of all materials and tools, and other minor chores. Finally, the ownership team begins to advertise in local publications and online that the property is for rent or sale, depending on their original plans.
Comments on this How a Vacant Lot Becomes a Commercial Building article are welcome.
Building Articles
Residential Architecture
B House, Rose Bay, near Sydney
Design: Bruce Stafford Architects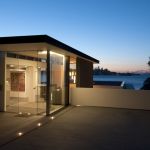 photo © Karl Beath
B House Rose Bay
Comments / photos for the A Vacant Lot Becomes a Commercial Building page welcome