Foreigner's guide to buying property in Italy, Italian real estate guide, Med house buy advice
The Foreigner's Guide to Successfully Buying Property in Italy
9 June 2023
The Foreigner's Guide to Successfully Buying Property in Italy
Have you ever fantasized about owning a charming villa in Tuscany or a chic apartment in the heart of Rome?
Well, buying property in Italy might seem like a daunting task, especially for foreigners. However, with the right guidance, it can be an enjoyable journey.
So, if you wish to buy a property in Italy, you've come to the right place. This guide is designed to simplify the process, breaking down each step from getting a visa to finalizing the purchase, ensuring you are on your way to owning your dream Italian property.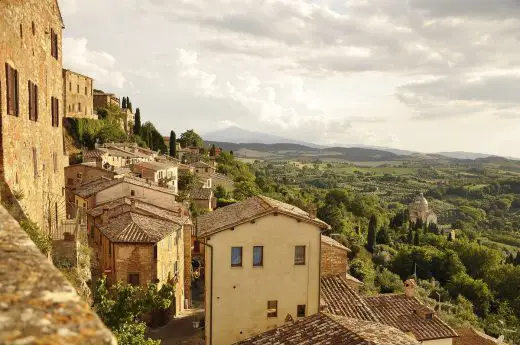 Getting a Visa to Buy Property in Italy
The first step in buying property in Italy as a foreigner is getting a visa. This is your golden ticket to be able to live and own property in Italy. Of course, depending on where you're coming from, the process can vary. Moreover, if you have prior connections, Italian ancestors to be specific, the type of visa you can apply for also varies.
Typically there are three types of visas that you can get in Italy- the Italian Citizenship Jure Sanguinis (by descent), Investor's visa, and Family Reunion Visa (by marriage).
The easiest of all is Jure Sanguinis. Nevertheless, getting the Italian Passport by descent requires qualified assistance from renowned lawyers. So, make sure you connect with them and learn about all the requirements to avail citizenship. They can help you at every stage, ensuring your application gets processed seamlessly.
Choosing the Right Location
Next, the fun part begins- searching for your perfect property! Italy offers diverse cities, towns, and rural areas, each with unique charm and characteristics.
Before making any decision, consider your preferences and needs. Are you drawn to the bustling streets of Rome, the picturesque countryside of Tuscany, or the coastal beauty of the Amalfi Coast?
Also, research different regions, climates, amenities, and proximity to essential facilities such as hospitals, schools, and transportation links. Local agents can be a great help in this. They can suggest ideal property based on your requirements.
Understanding the Buying Process
Once you've found a property that suits your needs, it's important to understand the country's property-buying process. Typically, the process involves signing a preliminary purchase agreement (compromesso) and paying a deposit (caparra confirmatoria).
Here, you might require assistance from local lawyers who specializes in Italian real estate to review the contract and protect your interests. They will ensure that all legal requirements are met, conduct due diligence on the property, and assist with the final deed signing (rogito) at the notary's office.
Considering Additional Costs and Taxes
Remember to account for additional costs and taxes when budgeting for your property purchase in Italy. These include real estate agent fees, notary fees, and various taxes such as property transfer tax (imposta di registro) and value-added tax (IVA).
You can seek help from a real estate agent to understand the specific costs involved in your transaction. They can provide accurate estimates and ensure that you're well-prepared financially.
The Foreigner's Guide to Successfully Buying Property in Italy – Final Words
Buying property in Italy may seem complex, especially if you're a foreigner. But with the right guidance, it's a manageable and rewarding process. Keep this guide handy, take your time, and you'll enjoy your new home in this beautiful country before you know it.
Location: Italy, central Europe
Comments on this Foreigner's guide to buying property in Italy are welcome
Property in Italy
South Tyrol House, Kaltern an der Weinstraße (Caldaro) South Tyrol, northern Italy
Design: feld72, architects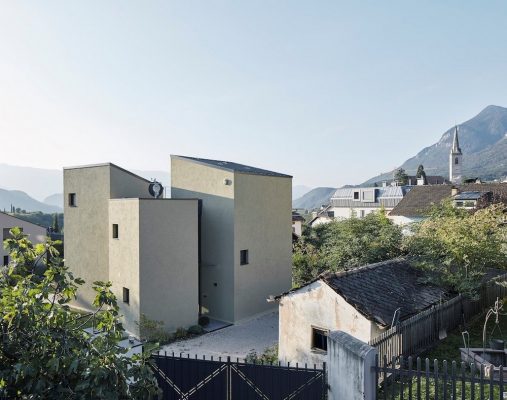 photo : David Schreyer
South Tyrol Family Home
House at Muehlen In Taufers / Campo Tures, South Tyrol, northern Italy
Design: Pedevilla Architects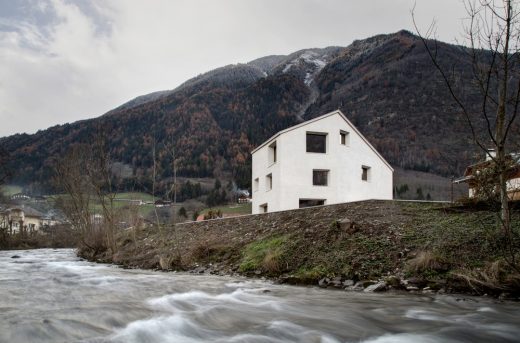 photo © Pedevilla Architects / Photography by Gustav Willeit
House at Mill Creek Muehlen In Taufers
Z House, Tarvisio, Udine, Italia, north east Italy
Design: GEA Gri e Zucchi Architettura srl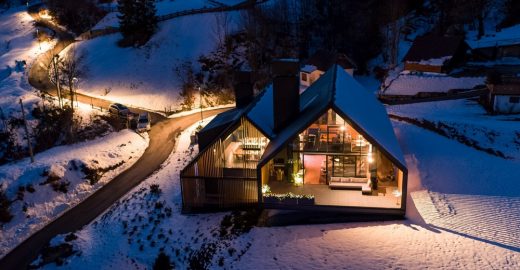 photograph : Gianni Antoniali
Z House in Tarvisio, Udine
Italian Architecture
Italian Architecture Designs – chronological list
Italian Architecture in major cities : news + key projects
Italian Buildings : Projects outwith major cities
Comments / photos for the Foreigner's guide to buying property in Italy page welcome