Fall in Love with the Boho Style 2021 guide, 1960s fashion advice, Online stylist tips
Fall in Love with the Boho Style 2021 – Fashion
20 Jan 2021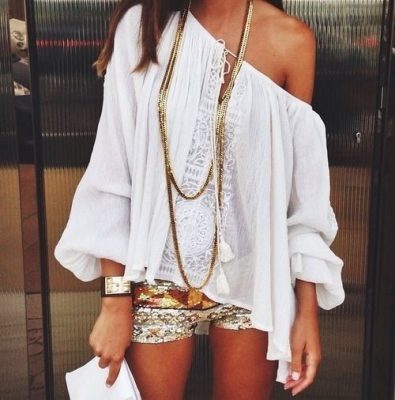 If there is a carefree and cheerful style that exudes originality everywhere, it is undoubtedly one that is flooded with boho chic garments. A look that has been appropriated by festivals, especially in summer. We love! We know that there is still some time to be jumping in front of your favorite artist, but we want to show you that getting a boho style in winter is also possible now it easier to look cool and pretty with boho online stylist "www.online-stylist.co.uk/o9-p13-v12".
It's a matter of looking at other celebrities or instagramers and capturing the essence of the looks. Let your imagination fly!
Beyond fashion, this trend also extends to decoration, music and a specific environment. A whole way of life! The combinations of colors, embroidery, braids and fringes are the undisputed protagonists, accompanied by a relaxed but at the same time sophisticated air.
In general, it is a style associated with artists, bohemians or writers, due to its carefree and transgressive nature. However, it has been placed in our closet to accompany us on numerous occasions. Do you dare to discover it?
Boho Style: Joy and Movement
If we go back to its origins, this trend emerged inspired by the 1960s and little by little it has crept into any chic wardrobe worth its salt. Almost 15 years after Kate Moss first and Sienna Miller later, gave life to a style, no doubt today a boho style is up to date with any self-respecting fashion lover.
It is a style that combines abundant hippie and bohemian echoes, with an ethnic and country touch. All of them with a clear vintage base and with touches of relaxed spirit. There is no doubt that it is a tempting style, for those nonconformist people, lovers of nature and natural colors.
A boho style is reigned by a groundbreaking spirit, with garments that do not leave you indifferent and super original accessories. Baggy garments, with a lot of movement and with unique prints that awaken any wild spirit stylist online. And an irrepressible desire to take on the world. Wonderful, right?
How to Get a Boho Style
As we mentioned before, it may seem that betting on this style is difficult in cold weather, since we usually associate it with short skirts with ruffles and other summer clothes. But actually, wearing it during the fall or winter is easier than you think. You just have to get the following garments that we leave you below, combining them to perfection. Et voila! Boho style achieved. Keep reading, we give you the keys to dare with this look.
Boho Chic Maxi Garments
If there is a characteristic that perfectly defines the boho chic style, it is loose-fitting garments, which provide freedom of movement and comfort. Petite Maxi Skirt, dresses, blouses. With any of these garments you can get a boho style, as well as choosing colors that recall nature: earth tones, greens, oranges. This boho print blouse is undoubtedly an ideal option.
Garments with Lace
Another of the maxims of this style is the choice of garments with lace, since they provide naturalness and the appearance of being a handmade garment, something highly sought after in boho-chic fashion.
Boho Chic Vests
We know that the vests and their infinite variables are a must have for any look and it would not be less for this type of trend, since they will provide that unique and bohemian touch. They are ideal garments, since they can be combined with numerous garments, in addition to being warm. The pink feather vest is an incredible option.
Boho Chic Dress
In our boho dresses UK, a boho chic dress could not be missing, in different shades such as red, ocher or yellow. Ideal to wear it with your favorite ankle boots for your day look and with high heels at night.
The crossing of the bohemian and hippie style with fashionista overtones has been imposed in such a way that it is used in summer as winter. What do I need to get it? We teach you!
Although it is synonymous with warm days, the online stylist Boho Chic style prevailed even in winter. This mix of bohemian and hippie clothing but at the same time very fashionista that evokes nature and freedom conquered women around the world, including Mary-Kate Olsen, Sienna Miller and Vanessa Hudgens, but how do I get a Boho style?
Maxi garments: It is super important to have a closet full of loose clothing. Dresses, skirts, pants, blouses all very loose and big.
Colors of nature: Boho is filled with shades that we can find outdoors, such as yellows, oranges, browns, pinks, blues and greens.
Vests: It is the fashion touch of Boho Chic. Whether they are jean or suede, with or without fringes and other accessories, you cannot miss it.
Prints and lace: Ethnic motifs and lace (if it is handmade, the better) invade the wardrobes of girls addicted to boho.
Crossbody bags: Wallets with a long handle that can be crossed at the shoulders are the most practical and that is why they are used with this style. If they are fringed, the better.
Lots of Accessories: It doesn't matter whether or not they're the same color or style, accessories invade the whole look. From headbands or hair clips to bijou and glasses and lots and lots of feathers, everything looks better with lots of accessories!
Free hair: Loose hair or braided hair (the spike is the best) are a condition for any boho style. It can be decorated but if or if it has to give the impression that it is free.
Metallic tattoos: The latest trend (especially on hot days where we show more skin) is to add some metallic tattoos to the arms, hands or chest (they are sold in all fashion stores and are easy to put on and take off).
Winter: Leathers (always synthetic) help give that natural touch to looks. Suede is another of the textures that abound in boho outfits for the cold. As for the jerseys: oversize and combined with leggings or skirts.
Comments on this guide to Fall in Love with the Boho Style 2021 article are welcome.
Home Articles
Residential Architecture
Hat Advice: 6 Hat Styles Every Woman Must Have
Comments / photos for the Fall in Love with the Boho Style 2021 Advice page welcome