Why individuals and businesses need offshore protection guide, Company security advice, Real estate finance tips
Does your Construction Business need Management Software?
25 January 2023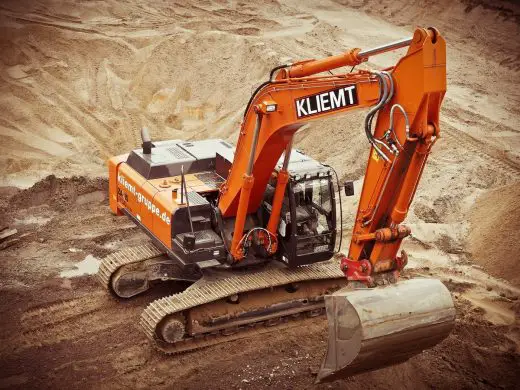 In today's digital age, having the right tools and software for your construction business is essential for success. A management software solution can streamline your business processes, reduce errors, and ensure you're always meeting project deadlines. But do you need management software? Let's explore the benefits of having a construction management system and what to look for when choosing one. Whether a small business or a large corporation, read on to learn more about how construction management software can help you run your operations more efficiently and effectively.
Real-Time Communication and Collaboration
For construction businesses to be efficient and successful, real-time communication and collaboration are essential. By using management software, construction businesses can keep track of projects and tasks and communicate with all team members would it be your staff, external suppliers, or clients in real time. This allows for greater transparency and accountability, leading to better project management and a more efficient workflow.
Many different management software options are available on the market, so it is important to research and find the best suited for your specific needs. However, if you are looking for a real-time communication and collaboration solution for your construction business, consider using Einpix.
Document Management
Well, we all know that managing documents can be a challenge in the construction business. You've got plans, specs, permits, and more – all of which need to be organized and kept track of. That's where a document management system comes in.
A document management system is a software application that helps you store, organize, and track your documents. It can track construction documents, project files, blueprints, contracts, and more. With a document management system, you can keep everything in one place, so it's easy to find what you need when you need it.
There are many different management systems on the market, so how do you choose the right one for your business? Here are some things to look for:
Ease of use: You want a system that's easy to set up and use. Look for one with a simple interface that's easy to navigate.
Cloud-based: A cloud-based system gives you access to your documents from anywhere. This is especially handy if you have team members who work remotely.
Integration: Look for a system that integrates with other software applications you use, such as accounting or project management software. This will make it easier to manage all of your business data in one place.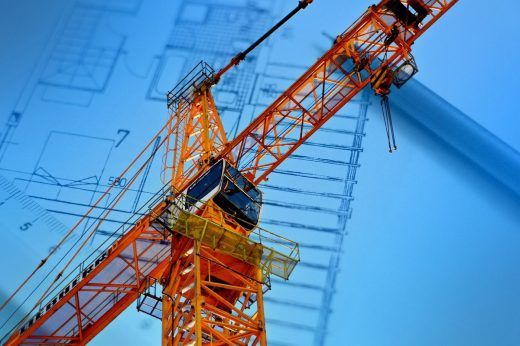 Tasks & Defects Management
As the construction industry continues to grow, so does the need for efficient various tasks and defects management on construction site. Construction management software can help your business keep track of deadlines, budgets, and project progress. It can also help you manage your team and resources more effectively.
If you're considering investing in construction management software, keep a few things in mind:
Consider your specific needs and what features would be most helpful for your business.
Compare different software options to find the best fit for your budget and needs.
Ensure training for your team, so everyone knows how to use the software properly.
Construction management software can save you time and money while helping you run your business more effectively. Invest in good software today if you're ready to take your business to the next level.
Budgeting
When it comes to construction, budgeting is everything. If you're not careful, your costs can quickly spiral out of control. Good construction management software can help you track your spending and ensure that you stay within your budget.
There are many different software options, so it's important to research and find one that will work best for your business. Make sure to read reviews and compare pricing before making your final decision.
With the right software in place, you'll be able to manage your construction business better and keep your costs under control. This will ultimately help you save money and improve your bottom line.
Hence, A construction management software system may be a great way to streamline your business. Construction management software can help you manage projects, schedule employees, and track finances. Einpix construction management software is a great option for small- to medium-sized businesses. Request a demo today to see how Einpix can help your business run more efficiently.
This parts is not fit to our functionality, we are not managing all whose documents we allowing to share documents and etc.
Please review on our page construction management description and arrange Blog text.
Project management can be aligned by readers with GANT solutions, we are not providing GANT (real project management features). To better understand construction part please review blog and feature describtions
Budget management features is related to another type softwares. In construction we are not providing the features which hellps to control spends and budgets of projects. Please review BLOG and Features in www.einpix.com
Comments on this guide to Does your construction business need management software article are welcome.
Schools
School Posts
School design: important buildings for learning
Surviving Architecture School guide
Mackintosh Building Glasgow School of Art
First Year Student Projects Edinburgh School
Education Buildings
Education Building Designs – architectural selection below:
Syvälahti Education Centre, Turku, Finland
Design: Verstas Architects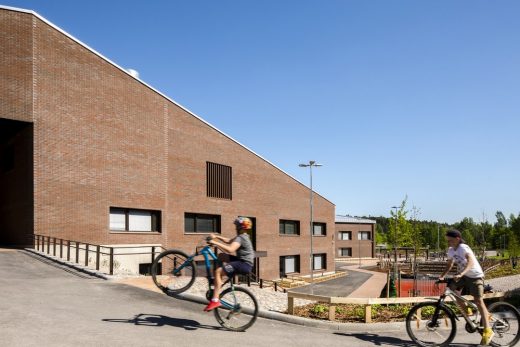 photograph : kuvio.com
Syvälahti Education Centre Turku
The University of Hong Kong Medical School Building, Li Ka Shing Faculty of Medicine, 21 Sassoon Road, Sandy Bay, HK
Design: Atelier Nuno Architects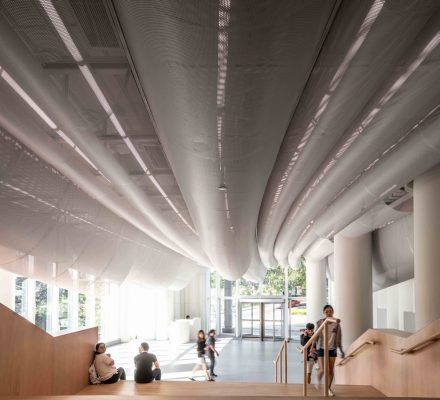 photo : Edmon Leong
The University of Hong Kong Medical School
Comments / photos for the Does your construction business need management software advice page welcome