Learn about the different types of point of sale transactions, Payment terminals advice, Chip cards tips
The Different Types of Point of Sale Transactions
24 Nov 2021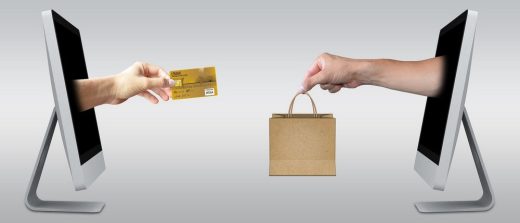 A payment terminal usually has a simple task and this is to process customer payments. However, with advances in payment technologies and increases in a wide range of payment methods, there have been changes in payment terminals. In the past, payment terminals were designed to simply accept payments. 
Today, payment terminals do a variety of things including accepting contactless payments, tracking inventory, and many more. However, it can be hard for small businesses to choose the right type of payment terminal considering that there are many on the market. In this article, you will learn about the different types of point of sale transactions. 
Understanding a point of sale terminal
A point of sale can stand for an electronic cash transfer or even the software that operates the system. Ideally, the point of sale software can be key to the operations and you can use it to calculate taxes, process transactions, and create reports for your business.
When it comes to a point of sale terminal, it's the hardware that allows your point of sale software to interact with other stakeholders. Therefore, a point of sale system refers to the combination of software and hardware systems designed to process card payments at business locations.
There is a good chance that you may have visited a retail store that allows you to pay using a credit card. If this is the case, you may have seen a point of sale terminal. Therefore, a point of sale terminal also called a credit card terminal is simply a cash register that features a screen and a keypad. This screen allows the cashier to enter the transaction information like the amount of money of the purchase and even the credit card information of the customer. The good thing about using a point of sale terminal is it usually accepts payments faster than traditional payment methods. 
Point of sale terminals allow safer and smoother payments than other forms of payment methods. This is because the terminal needs the cardholder to simply enter their PIN when transacting. No wonder, many customers find it convenient to pay utilizing digital forms of payment at point of sale registers, such as retail shops, restaurants, and gas stations. Customers don't have to carry money and can use either a credit card or a debit card for payments.
A point of sale system can also streamline the operations of small businesses by automating your payment process and even track some sales data. For example, restaurant owners can choose to monitor the accuracy of pricing, gross revenue, inventory changes, and sales patterns by using a point of sale system. The system also allows quick monitoring of your inventory and buying trends to help you improve the level of customer service and avoid other problems like out-of-stock sales.
Even better, a point of sale system can do several tasks and can enhance the way you operate your business. The terminal can accept payments faster and remove long queues for customers.
Also, a point of sale system can save time and is cost-effective. As a business owner, you can manage several operations of your business with a single point of sale system. It can assist you reduce costs that occur in your business and has various features, such as time and schedule management to improve the productivity of your employees. 
Types of payments
As mentioned earlier, point of sale systems like retail epos can help a restaurant accept and process multiple payment methods securely and quickly. The system allows clients to make payments for the services and products. In most cases, you can find two types of point of sale transactions. You can process payments in person or online, and receipts can be produced in print or electronically.
Remember that in-person transactions happen when a customer presents a payment card physically and when a cashier captures electronic data at the point of sale. For example, in-person transactions refer to traditional credit card terminals, card readers installed on point of sale terminals, and contactless terminals.
On the other hand, a card-not-present transaction is when a debit or credit card is not available physically to a sales person. These transactions usually happen online when a customer orders a desired product and it's delivered on your doorstep. Some types of point of sale transactions include the following: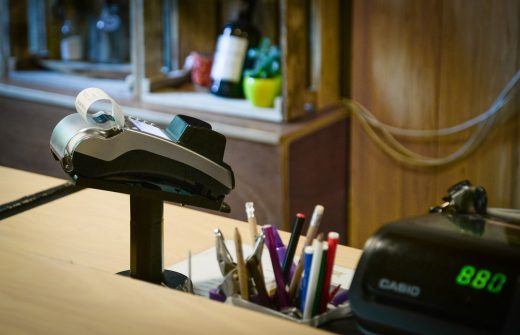 Chip card
A chip card refers to a debit card or a credit card that comes with a micro-computer chip and a magnetic stripe. Therefore, when you insert a chip card into a card reader or hold near a reader, data can get transferred to central computers.
A chip card comes with encrypted information to offer great data security while transacting at terminals, stores, and automated teller machines. Other names that stand for chip cards include Visa card, MasterCard, smart cards, and many more.
For a customer to make payments, the cardholder needs to place the card into a terminal that accepts chip cards, such as a point of sale terminal. In most cases, cardholders usually enter the chip card into terminals to do a transaction.
Online payments
The convenience that comes with online banking has simplified the purchasing processes. Instead of going to your bank and standing in long queues, you can do all financial transactions anywhere. 
An online payment is when a customer pays for a product or service they purchase online. Some of the common online payment ways are debit cards and credit cards. 
The online payment process usually begins when a customer visits your website and places services or products to the cart to purchase them. After doing this, a customer can then fill a payment form with some information, such as card number, card expiration date, address, and many more. The customer can then decide to either go on with the payment on your site or redirect to external services, but this depends on the payment method. 
As you can see, there are various payment methods that you can choose from. Hence, it makes sense to choose a type of point of sale transaction that is convenient for your customers and works well for your business.
Comments on this Learn About The Different Types of Point of Sale Transactions article are welcome.
Retail Buildings
Retail Architecture Articles
Retail Saless
Retail Sales Posts
4 Marketing Tips to Attract More Customers to Your Store
10 foolproof ways to increase your retail sales
How to build a sales team you can be proud of
Comments / photos for the The Different Types Of Point Of Sale Transactions page welcome