Commercial roofing systems helpful tips, Online property roof advice, House BUR Membrane guide
Tips to learn about Commercial Roofing Systems
23 August 2021
Commercial roofing systems come in various materials determined by the building structure and other significant factors like climatic conditions such as extreme cold, intense heat, or if the roofing system needs to withstand high foot traffic.
In choosing the ideal roofing for a commercial building, there are some significant factors to consider, such as the type of facility, the building functionality, and the different types of business that will use the building.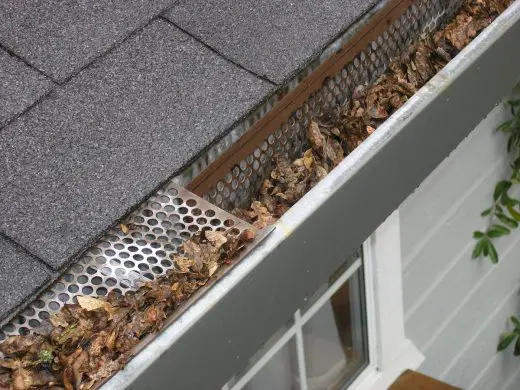 Here Are The Different Types Of A Commercial Roofing System
Metal Roofing
Metal roofs are famous commercial roof types. They are available in various styles, including corrugated galvanized sheets, stone-coated steel, aggregates of aluminum, tin, zinc, copper, metal tile sheets, stainless steel, silicon-coated steel, and more.
Metal commercial roofing is durable and comes with a high fire-resistance rating; often, they have protective layers to prevent rust and damage from sunlight exposure and other elements or environmental factors. And also, they are an attractive choice and help promote a more sustainable design of the property.
BUR Membrane or Built-Up Roofing
BUR roof or built-up roofing is the standard gravel and tar roofing system. It consists of multiple piles or layers, which helps enhance the durability of the system. Built-up roofing has a loose-slope roof system, and it is ideal for a cost-effective and durable option.
EPDM Roof Membrane or Thermoset
EPDM roofing system, also known as Thermoset, is long-lasting, easy to maintain, and versatile compared to other commercial roofing systems. Constructed from a single-ply of rubber material, it comes with a simple installation process and has strong resistance to ultraviolet rays from sunlight. It also has many benefits and advantages, including resistance to acid, some solvents, and alcohol. It is also very flexible in colder temperatures and has reflective properties to access as cold-roofing and minimize the cooling expenses of the building efficiently.
Modified Bitumen Roofing
Also called a mod-bit roofing system, a modified bitumen roofing system consists of reinforced bitumen and roof fabrics in layers. And the two-ply system is fastened to rooftops to ensure stability and maximum protection. This type of roofing offers improved tensile strength and is easy to maintain compared to other commercial flat roof systems. It is ideal If the building designs anticipate several activities on the roof.
PVC & TPO Roof Membrane or Thermoplastic
TPO or Thermoplastic Polyolefin and PVC or Poly Vinyl Chloride roofing systems are ideal for second-generation applications. These roofing materials come in lightweight and resistant to punctures, ultraviolet rays, bacteria, chemical build-ups, and highly reflective. TPO and PVC commercial roofing systems are ideal for hotels, restaurants, and other businesses that produce oils in the ventilation system.
Green Roofing System
Green roofing systems have become famous in recent years and a sustainable option for commercial properties. This roofing can improve building efficiency and manage drainage and water concerns. They also offer aesthetically pleasing and eco-friendly commercial roofing material.
Commercial Roofing Has Three Essential Aspects It Includes;
Commercial Roof Installation
Depending on the roofing material, labor hours, and difficulty level, the pricing will extensively vary on these factors
Commercial roofing inspection includes examining and determining areas with problems like gutters, downspouts, drainage pipes, roof membranes, vents, decking, and flashing—also the examination for the HVAC systems on the roof or the HVAC grease duct panel. Having a regular check can help avoid roof damages, identify potential problems early, and prevent costly repairs in the future.
Proper maintenance is vital to extending the life of the commercial roofing system; it includes debris cleaning, tears, treating any leaks, flashing repair, water damage, ensuring that the roofing materials are in good condition.
Here Are Some Of The Common Questions About Commercial Roofing Systems
What Is The Life Expectancy Of A Flat Roof?
The life expectancy of commercial roofs will depend on the type of material. PVC roof can last 20 years, EPDM Roof around 30 Years, and TPO roofing system can last around 15- 20 years. Its longevity also varies on how it is maintained.
What Commercial Roofing Is The Best?
Some commercial roofing material with high performance, PVC is ideal for a flat roof design. A metal roof is suitable for commercial structures with a roofing slope of more than two inches, modified bitumen, and TPO roofing.
What Material Are Commercial Roofs Made?
Most modern commercial roofing uses single sheets like TPO, PVC, synthetic EPDM rubber, and more and typically has excellent quality.
What Are The Most Popular Commercial Roofing?
A few of the most common commercial roof types include a flat roof, pitched roof, and low slope roof.
Since there are more options available for commercial roofing, it would be best to search for the roofing system to be the best for the building needs. And if you need roof hatches that will go best with commercial roofs, Best Access Doors has various roof hatches that can cater to any building's unique needs.
Comments on this guide about helpful tips to learn about Commercial Roofing Systems article are welcome.
Roofing Articles
Roofing Posts
7 top benefits to consider on roof restoration
What You Need to Know About Replacing Your Roof
Building Articles
Green Isle Restaurant, Kaohsiung City, Taiwan
Architects: Chain10 Architecture & Interior Design Institute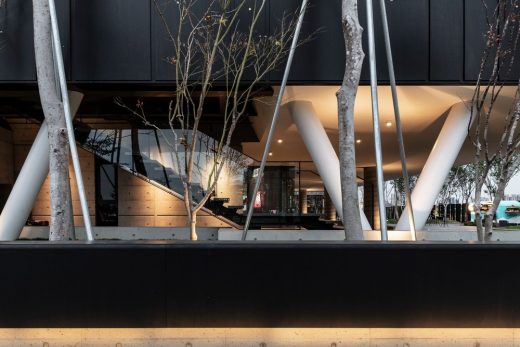 photo : Moooten Studio / Qimin Wu
Green Isle Restaurant Lingya District, Kaohsiung City
Comments / photos for the Commercial roofing systems helpful tips page welcome