Key element for choosing the right restaurant furniture Guide, Building Design Tips, Online Advice
Choosing the Right Restaurant Furniture Guide
10 Jun 2021
There is no shortage of things that people looking to open restaurants need to keep in mind during their endeavors. Figuring out what cuisine you want to serve will likely rank highly on your list of priorities, but your planning shouldn't start and end there. Remember that patrons of your restaurant are going to want the full package, from great food all the way to a great vibe that they can enjoy with their friends on family. A good rule of thumb would be to consider your restaurant primarily as a place where people can click photos for social media, with the food being a secondary though equally important aspect of its success.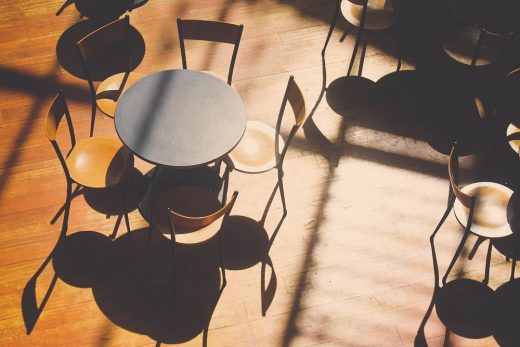 Key Element for Choosing the Right Restaurant Furniture Guide
Since most restaurant patrons are going to be eager to dine in your eatery based on the kind of ambiance you are willing to offer to them, optimizing this ambiance should ideally be next on your list of priorities once you have your menu all sorted out. A key element of this ambiance would involve looking into lighting and decorations, but try not to forget that restaurant furniture tends to be an essential aspect of this sort of thing as well.
Choosing good tables for restaurants opens up a whole other can of worms with regards to the choices you might have to make. It can certainly be really exhausting to have to make this many choices and decision fatigue can often be a major contributor to various restaurant owners burning out before they get the chance to find true success. However, while it is understandable that you might be hesitant to add any more decisions to your already overbearing list of things you need to choose from, the important of buying the right furniture is just too great for you to let fatigue get in the way.
A great way to make this decision a bit easier would be to factor in various practical considerations that should be made. Color combinations are all well and good, but if you start with subjective things like aesthetics then you might find yourself tumbling down a rabbit hole to which there is no real end. This can be terrible for your morale and will further contribute to decision fatigue, so try to save aesthetic choices for the very end so that you can base these on your preferences as they are not going to impact practical elements of your restaurant all that much.
Now, as far as practical considerations are concerned, the first one that you might want to make would involve the overall size of your establishment. Making the right choice in furniture is all about creating a comfortable and cozy experience for your customers. Regardless of what type of cuisine you serve or the kind of clientele you are catering to, comfort will always be a topmost priority unless you are operating a simple takeout place for which furniture might not be necessary at all.
Some might think that size considerations for furniture are all about preventing clutter, and this is actually pretty true at least to a certain extent. If your restaurant is on the smaller side, getting large furniture would most definitely make it difficult for people to move around. If you have sizeable tables and chairs, your restaurant would start to look rather cramped and cluttered. Not only would this restrict movement it would also look pretty bad. Customers don't want a claustrophobic experience when they are going out to eat after all. They want to be able to feel like they can move around with relative ease.
Overly large furniture in a small restaurant can also lead to your waiters having difficulty serving food on time. Customers might also need to go to the bathroom, and unless they are sitting at a table that has been placed right next to the facilities, having to wind through the catacombs of unnecessarily oversized tables and chairs would be a real nightmare for them. Besides, no one really wants a seat near the bathroom anyway so virtually every customer that walks through your door will have to go through this ordeal and this can leave a bad taste in their mouth regarding the whole experience.
Don't take this to mean that smaller means better when it comes to furniture either. Oftentimes when a space is too large and the furniture contained therein is too small, this can create an uncomfortably sparse atmosphere. In order to ensure that your restaurant interior is at least relatively cozy, you need to keep distance between pieces of furniture at an optimum. Finding the sweet spot that allows easy movement as well as a dedicated walking space in the center of the restaurant can be great, and it means looking for furniture that is adequately sized based on the space you have inside of your restaurant.
It might do you some good to have someone come and inspect your place before you set things up. That way they might be able to offer you furniture that would work well with the type of environment that you might be trying to go for. Furniture size is not the only practical consideration that you might have to make either. You also have to have to take into account things like how much furniture you want, how you want to organize it as well as a bunch of other things.
The good news is that practical furniture considerations tend to be easier to deal with since you have concrete requirements that you can go on. Leaving the subjective stuff for last can often help streamline the process for you in some way, shape or form.
Comments on this Key Element for Choosing the Right Restaurant Furniture article are welcome.
Furniture
Furniture Posts
Iconic Collaborations in Luxury Furniture
Best dining table for your house
Buildings
Architecture Design
Comments / photos for the A Key Element for Choosing the Right Restaurant Furniture page welcome