Best Bar Stool Tips, Kitchen Redecorating Guide, Interior Furnishing Help
Choosing The Best Stool For Your Bar
Interior Furnishing Article
9 May 2019
Best Stool For Your Bar Help Guide
Advice On Choosing The Best Stool For Your Bar
Whether you are redecorating your kitchen or furnishing an entirely new one, bars have become a regular feature in modern homes. Aside from the convenience of having an extra surface to serve food or eat meals on, it provides seating for some pleasant company while you are busy with meal preparations. While the bars themselves often match the theme of the kitchen, there are different ways to choose the best bar stools to match your bar and kitchen layout.
Styles may or may not match the rest of your décor
To avoid the homogenous look of a showroom, accentuate your style and add an element of interest, invest in bar stools that have a different style or colour to your dining room décor. Using bar stools with distressed wooden frames in a contemporary looking kitchen is one example.
These are an excellent way to subtly enhance your space and add depth to a room that usually looks quite monotonous. On the other hand, if you want the theme to be seamless and uniform, choose stools that match your current theme.
Decide what type of bar stool best meets your needs
Bar stools can be bought in assorted styles, ranging from backless round ones to stools with back and armrests to ones that rotate 360-degrees to those that have a spring back swivel mechanism. They can have upholstered, high gloss vinyl or leather seats on wooden or metal frames. Sleek, brushed metal frames or white faux leather stools can be eye-catching in a clean, sophisticated décor style, while dark wood and upholstered seats can complement a rustic, retro-styled environment.
Choose stools according to the height of your bar
Generally speaking, the seat of your bar stool should have a clearance of 10-14 inches from the underside of your bar. Therefore, for bars that are 39-42 inches high, the bar stool seats should be 28-32 inches tall. Some barstool have adjustable heights. If you opt for bar stool with armrests, remember to check that the arms fit snugly under your bar.
Spacing is important
Ideally, there must be about 25 to 30 inches between the centres of each stool to avoid accidentally knocking knees and elbows with one another. If you have a larger space, this distance can be increased. However, if you want multiple chairs but find that there is insufficient space, choose small stools with narrow width and no arms rests.
Think about the utility
Are your bar stools going to double as extra seating in rooms when a Netflix-and-chill session is in progress? Will they be used for counters as well as bars? Taking into account how versatile you want your stools to be, you might opt for ones with adjustable heights over those without or avoid backless stools that won't be comfortable when used for extended periods.
Now that you have a clear idea of the perfect stools for your bar check out Furniture in Fashion where you'll find an array of bar stools for sale at the absolute best prices.
Homes
Property Articles
Step House in North London
Architects: Bureau de Change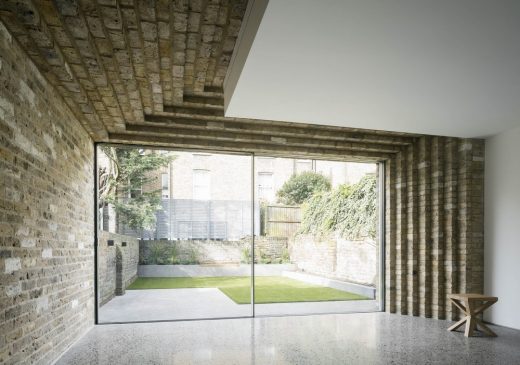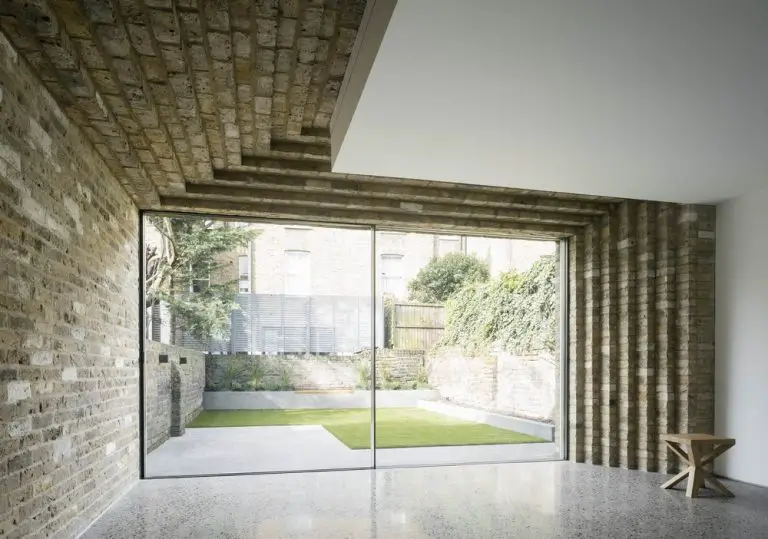 photo © Ben Blossom
North London Property Extension
Comments / photos for the Tips On Choosing The Best Stool For Your Bar page welcome